Greetings ORC friends!  It's week 3 & I'm checking in from High Point, North Carolina as we wrap up a week at the Fall Home Furnishings Market.
The design is starting to come together!  I'm super excited to share with you that we got approval to tent the sofa wall!!! Woohoo!!  So, that will be getting installed next week. We've also secured more furnishings & accessories for the design.  Let's take a look at where we're at with the plan.

1). The gorgeous pillows from Arianna Belle were the jumping off point for the room's color palette.  The homeowner requested a happy palette of pink, green & blue so a pair of these pretty pillows will go on the sofa.
2) A huge thank you to Nourison for helping us out with this gorgeous hand knotted rug. The primarily fuchsia pattern has accents of blue & green so it's perfect for our palette!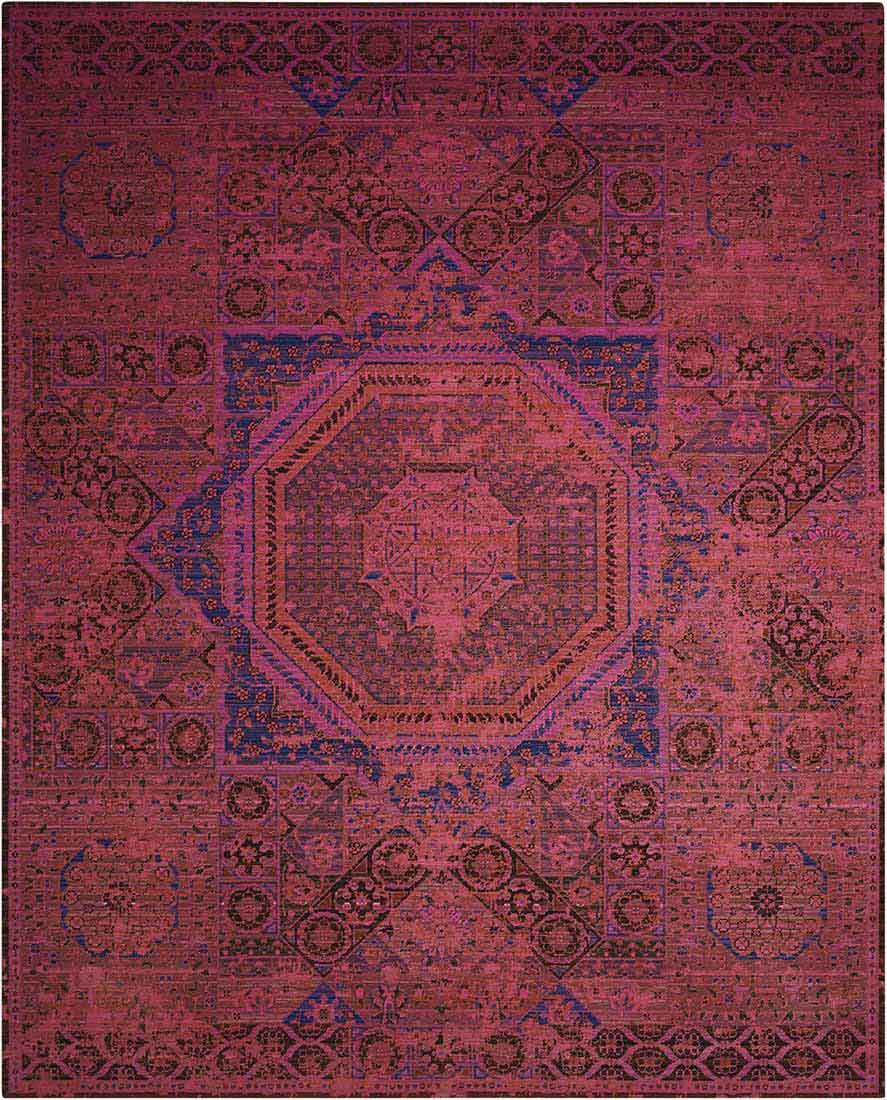 3) The gorgeous green velvet sofa from Article will anchor the main seating area.
4) My Genesis pattern in Shay Blue from my new fabric collection will be used to tent the wall behind the sofa.
5) Huge hugs to my friends at Wendover Art Group for donating this gorgeous large scaled art!  It's going to make quite the statement over the sofa!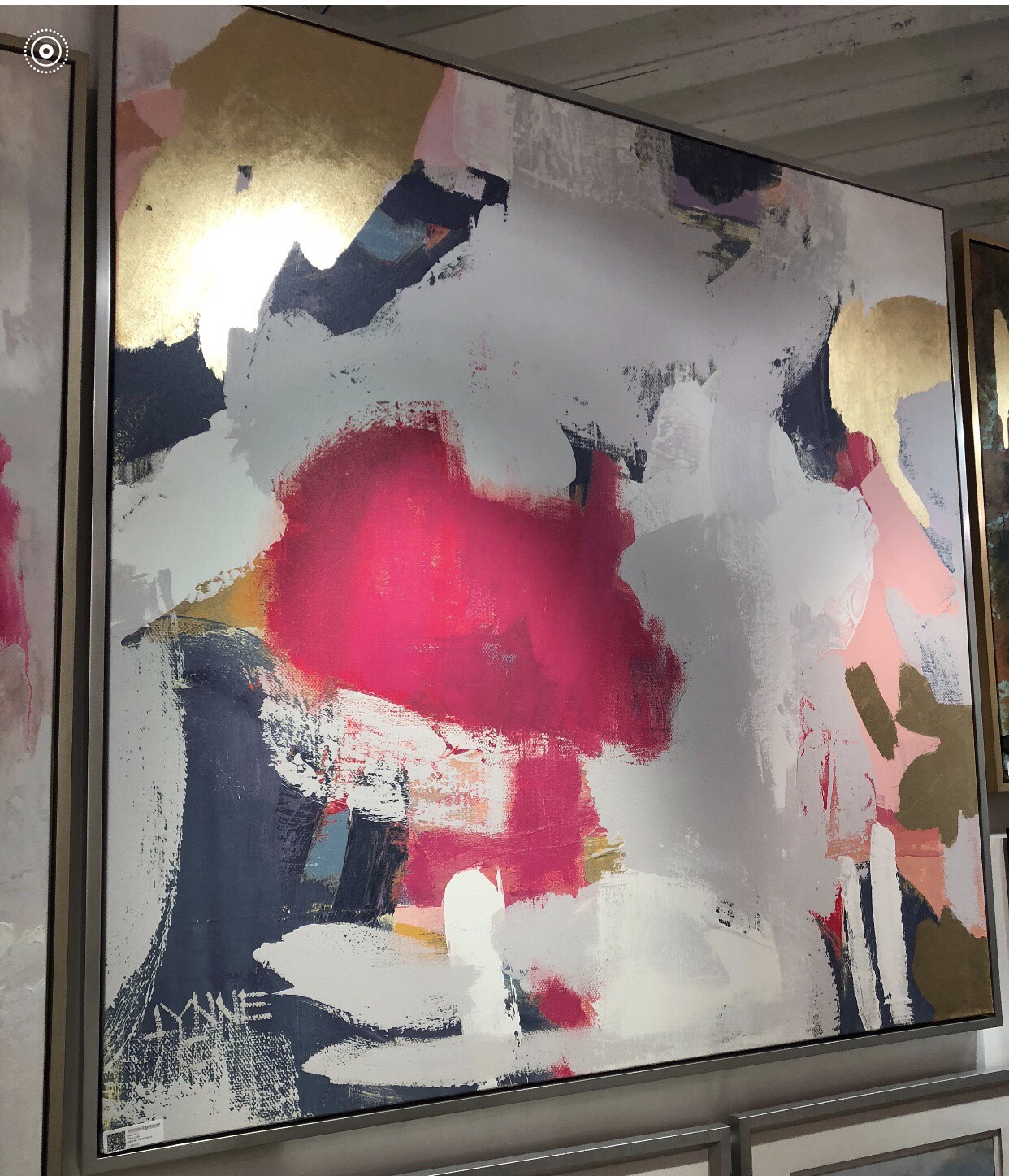 This mirror from IBB Design Fine Furnishings & this bench from Home Pop will go in the hallway between the kids' bedrooms.  You might remember that I was originally going to float the bench between the main sitting area & the dining table but I changed my mind. I really think it's best to keep that space open & the hallway is perfect for a storage bench like this.
We're working on finalizing selections for the end tables, lamps, a desk, swivel chairs, cocktail table, etagere & breakfast nook table.
Tune in next Wednesday for more progress updates!  Make sure you're following the other featured designers as well as the guest participants. There is so much amazing design happening around the country!  I love it!!!