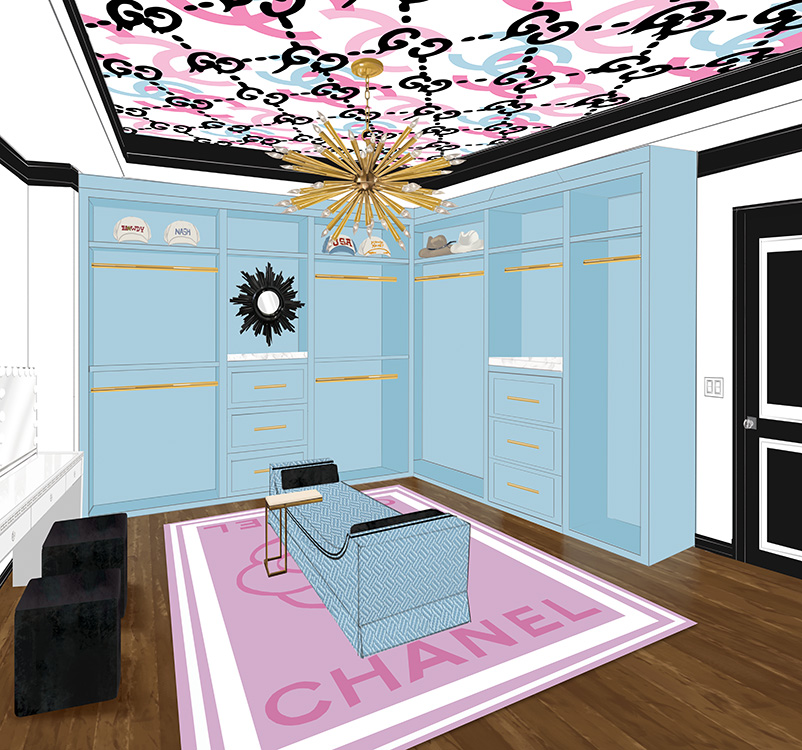 Being a mom of two girls and a designer who wants each space in a home to be not only aesthetically fabulous, but also functional for daily life, I began to rethink a few of the rooms in our home. As our girls have gotten older, their needs have changed. Brookie's bedroom is great, but her closet is tiny. As she has grown, her clothes take up more space, and between her closet and drawer storage with the furnishings in her room. we were bursting at the seams. As the older child, Jaylie has a bigger closet but still has a need for more organized storage.
After considering rooms in our home that weren't functioning for our family, I landed on repurposing our upstairs guest bedroom. That bedroom was only used once or twice a year and was the perfect space to transform into a closet/glam room for Jaylie and Brookie.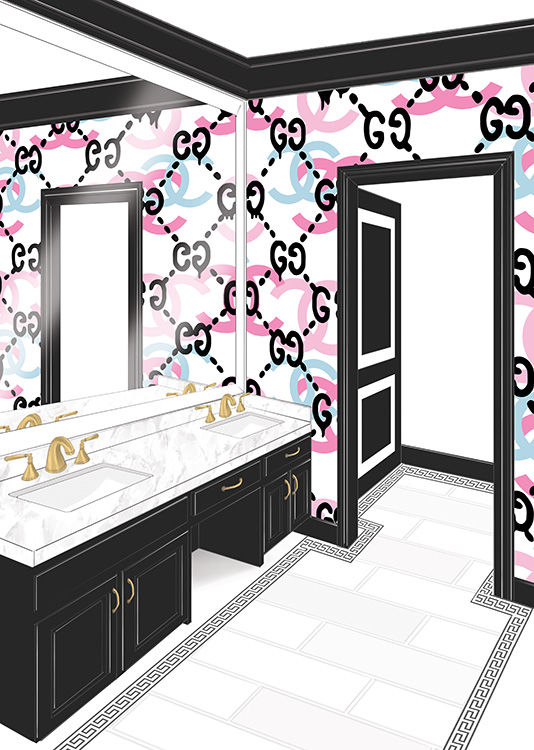 The girls decided on a palette of bright sky blue, white, black, and pink. The cabinetry in the room is painted in Sherwin-Williams Something Blue. I designed a custom wallpaper for them to use on the ceiling of the closet, the walls inside the accessory closet, and on the walls of the vanity area in the bathroom.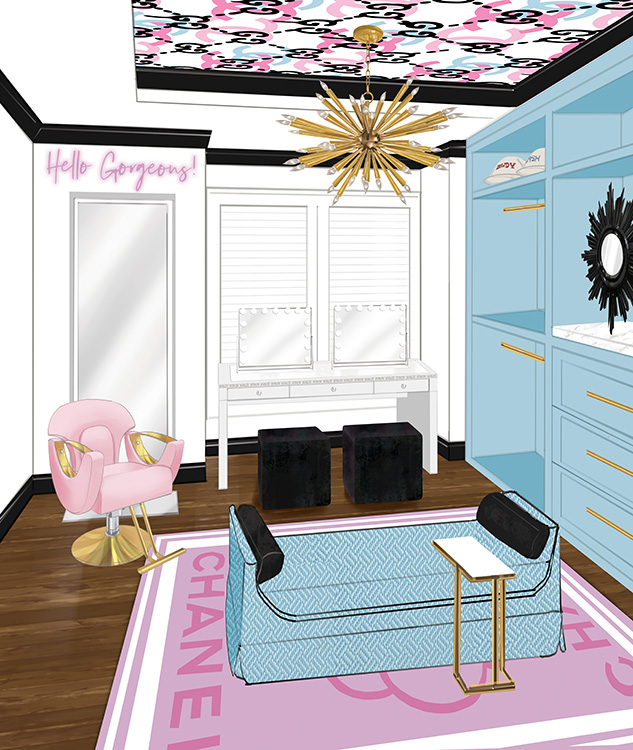 I designed cabinetry to transform the bedroom into a closet to organize their clothes. We also allocated space for a salon chair with a full-length mirror. During the pandemic, our hairstylist started coming to our home, and with our crazy schedules, we decided to keep it that way ever since. This space gives us a designated area to maintain our entire family's hair needs with at-home convenience. It's a true luxury, especially given the way we balance work and family.
Another fun reason for this room was how our girls would use it with their friends. As Jaylie has grown up, her friends have always come to our home to get dressed for special occasions. We considered that when planning the makeup vanity that seats two and added a long bench in the center of the room for extra seating. The bathroom area also accommodates one sitting and two standing when getting ready. We look forward to the days Brookie shares the space with her friends as they grow up.
We turned the existing closet into an accessory closet to house shoes, bags, and jewelry. Adjustable shelving will house their shoes and handbags. Pull-out racks and drawers will provide storage for jewelry and other accessories.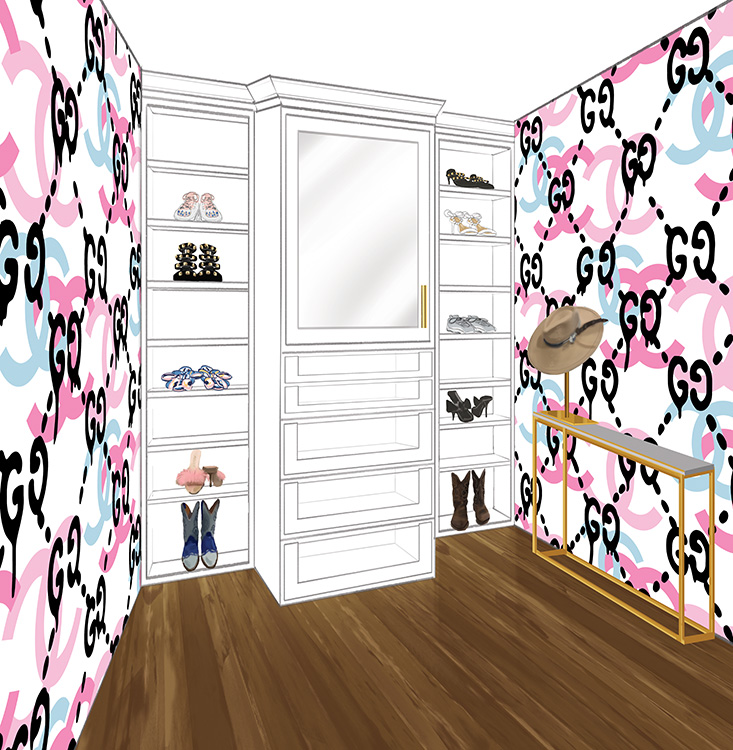 We can't wait for the transformation and to share the big reveal with you!