It's week 2 y'all! Time is tickin!! I'm checking off items on my list for my One Room Challenge for Dwell with Dignity but there is still so much to do! Remember – I can't paint, wallpaper or change any of the light fixtures so I'm trying to think outside the box to really bring the WOW factor!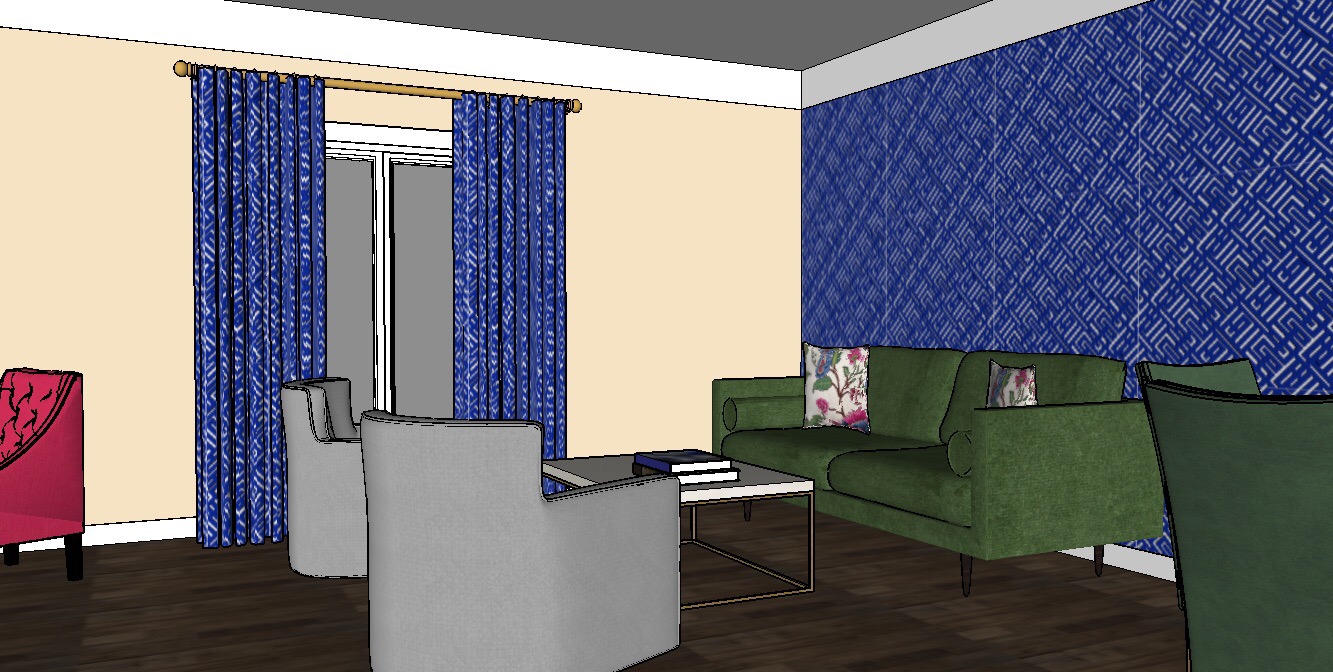 Today I want to share with you my preliminary space plan & a few sneak peeks at some of the items we've already secured from the @CallingitHome @OneRoomChallenge official Sponsors.
Space plan: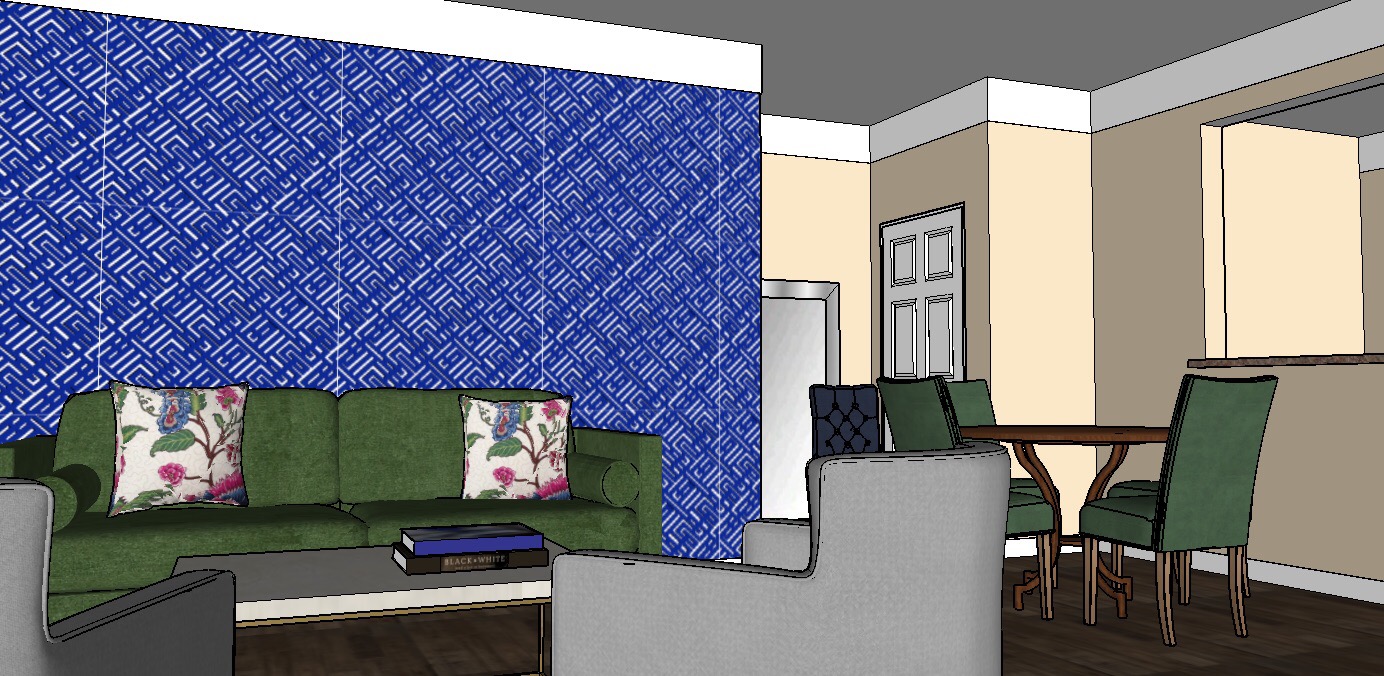 The room is large but has a challenging layout. I've laid out the space to include a sitting area, a desk/workspace, a place for a tv & a dining area.
The wall for the tv is not directly in front of the sitting area. It's off to the side quite a bit. Due to certain parameters & restrictions of apartment living, this is one element that cannot be changed. I hope to find a pair of swivel chairs for the sitting area to better accommodate tv viewing & this arrangement Challenge.
Confirmed furnishings & accessories: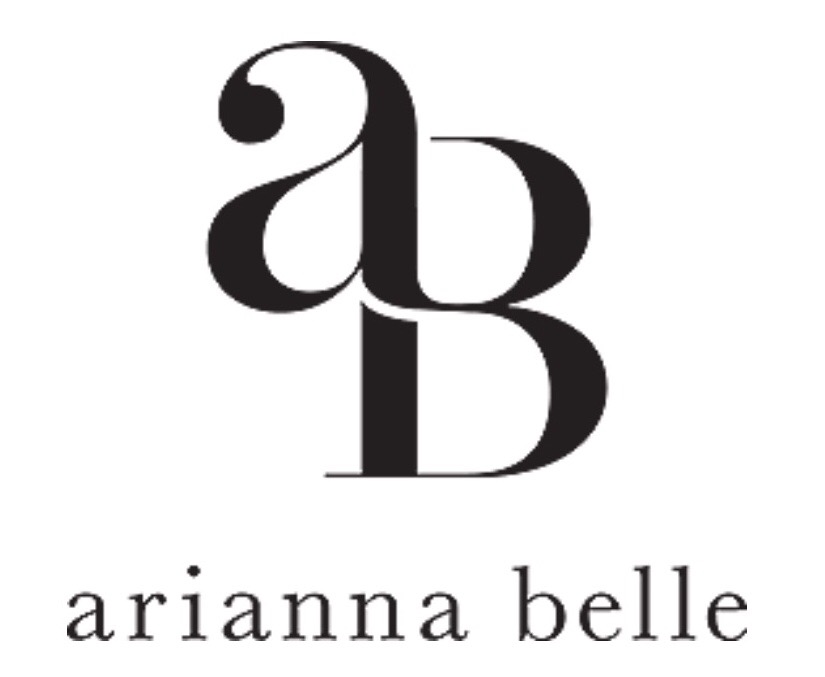 1) Arianna Belle Pillows  @arianna_belleArianna Belle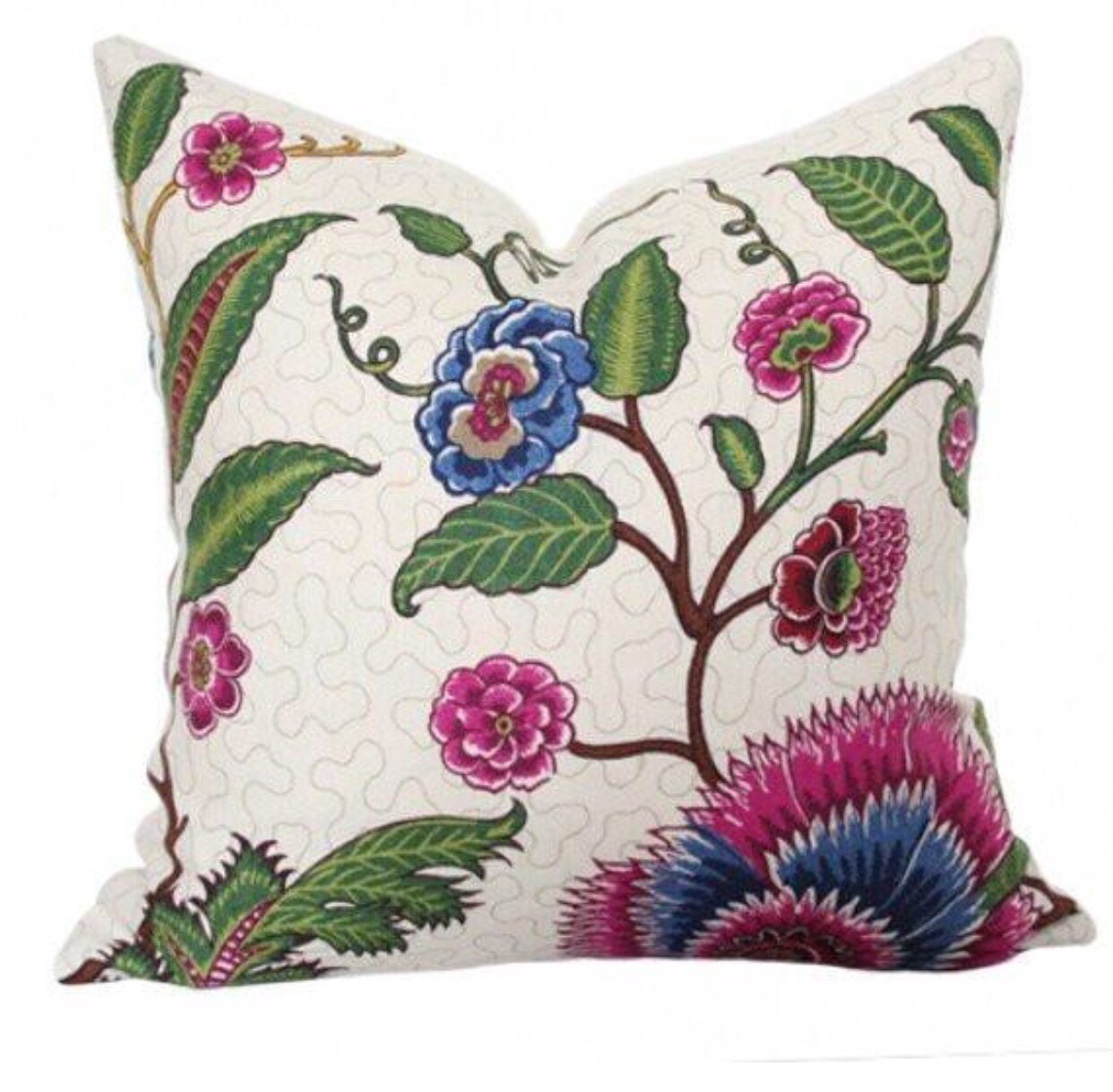 I was very excited to see Arianna Belle as a sponsor for the ORC! Can we talk about her fab collection & how equally fabulous she is??? The homeowner requested a happy palette of pink, green & blue to enjoy with her family. When I found this pillow design from her, I immediately decided to use it as our jumping off point for the color palette. I will be using a pair of them on the green velvet sofa.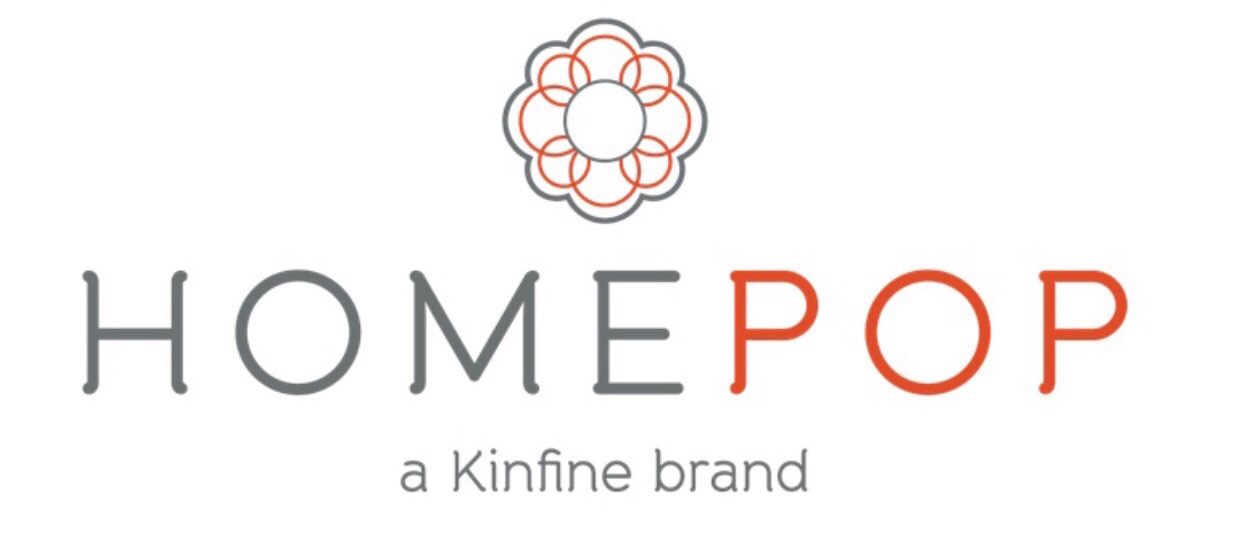 I love the pops of color these pieces I selected from ORC sponsor homepop.com will bring to the room! I'm using 4 green velvet dining chairs around the breakfast nook table. Since the homeowner has a passion for jewelry making, I want this table & chairs to also function as a work space for her to design & make jewelry. I'd love to put an etagere in the space to provide her some storage for all of her jewelry supplies.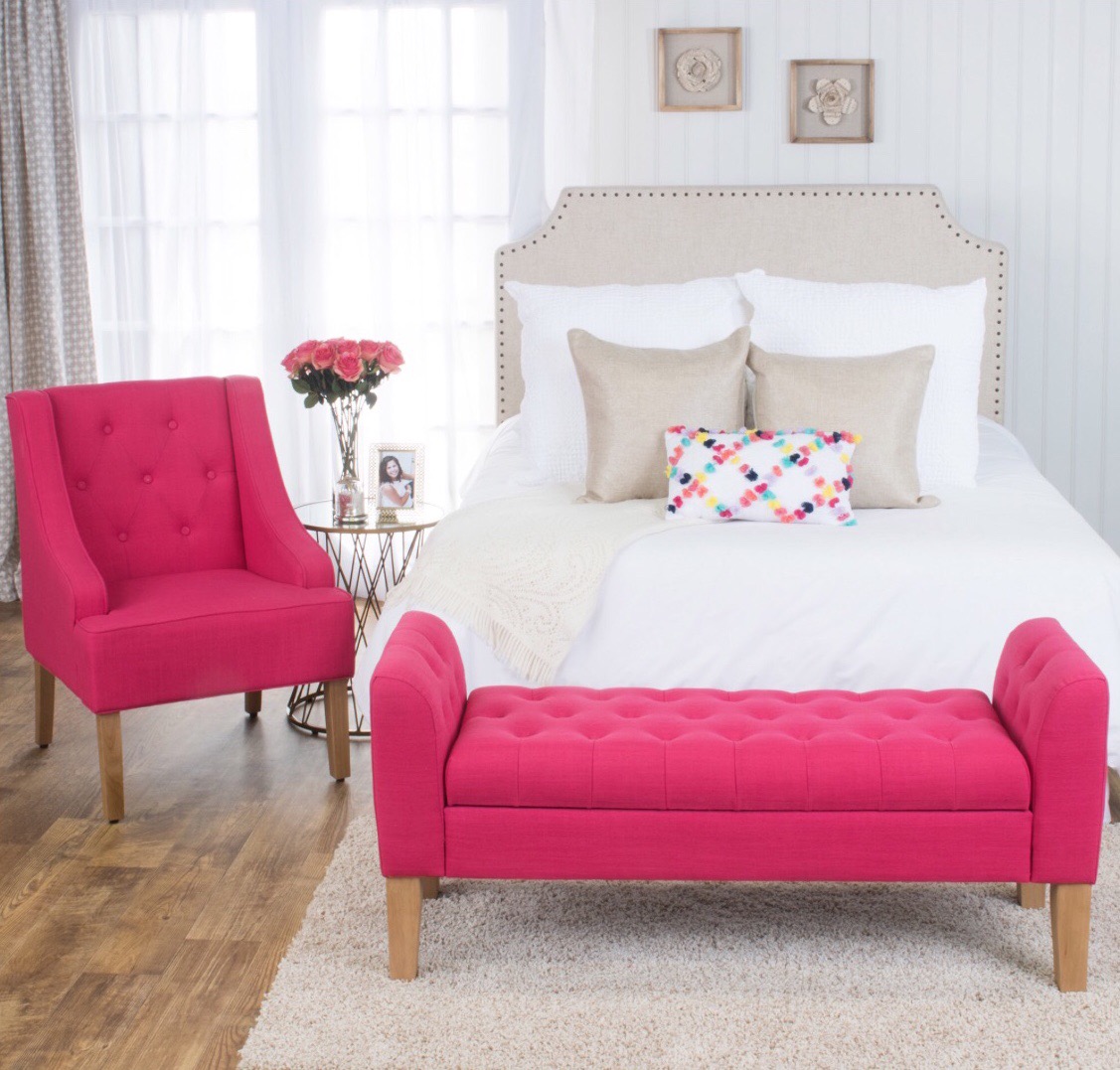 I'm using the fuchsia accent chair at the desk.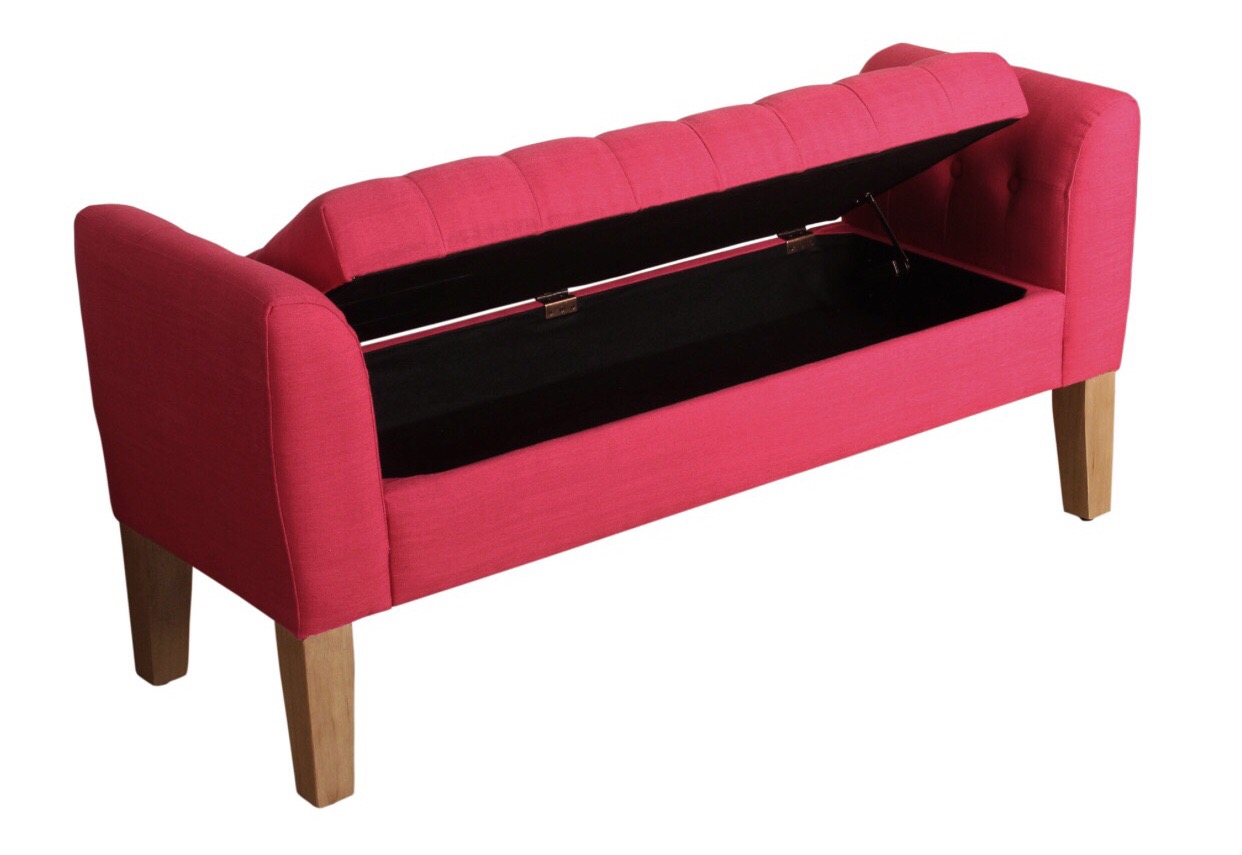 And the fuchsia storage bench will float between the dining space & the swivel chairs.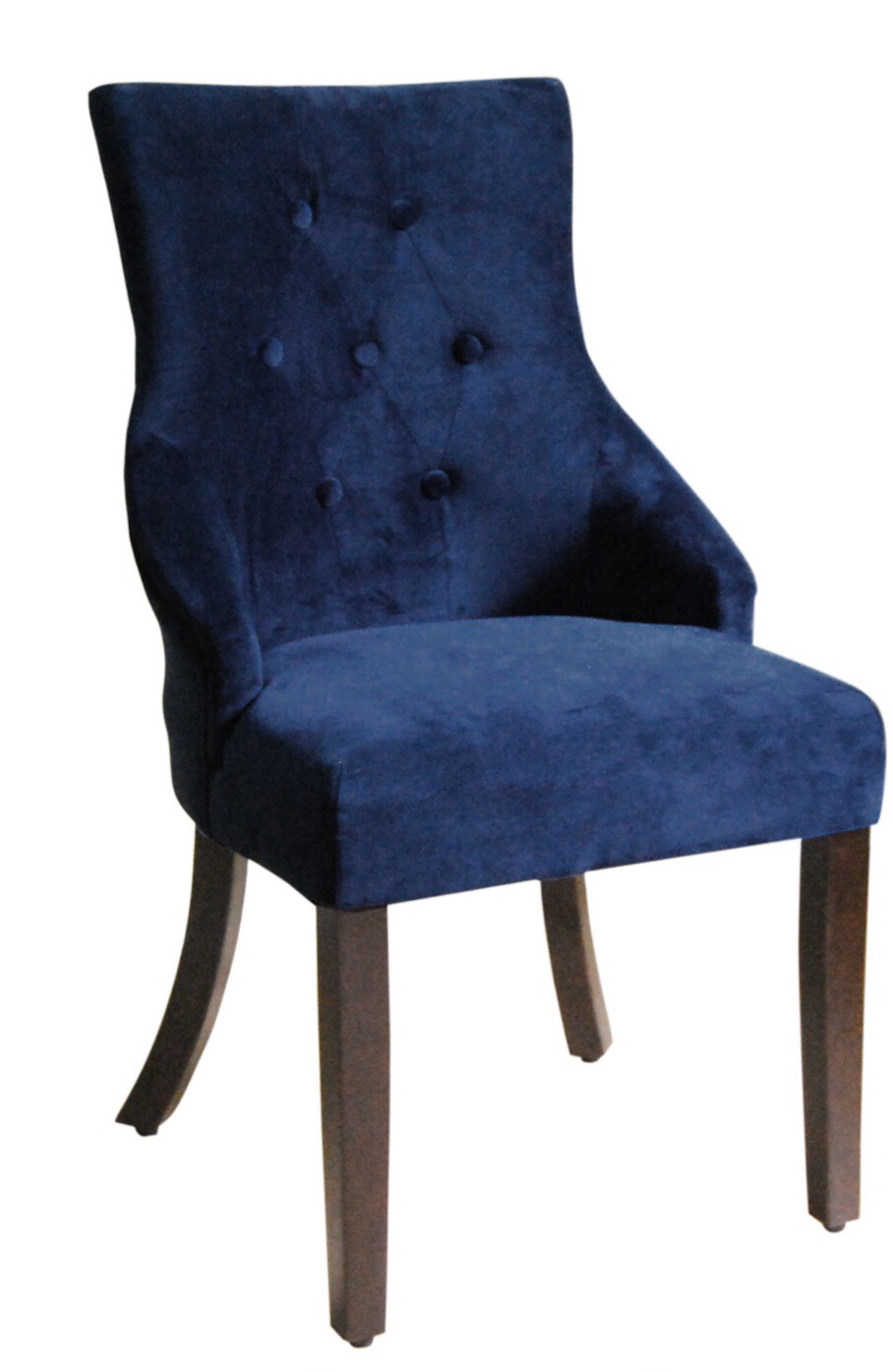 To provide extra seating, we're using the blue accent chair in the hallway by the floor mirror. This will allow for easy pull up seating when they have extra guests or family over.
3) Article @article #ourarticle Sofa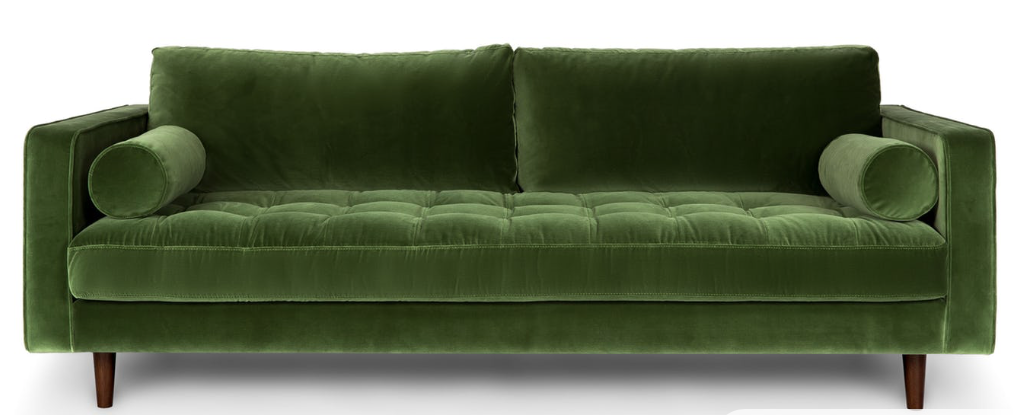 4) Jewelry mirror from @ibbdesign
*please note that IBB is not an official ORC sponsor but we will be donating some furnishings & accessories for this Dwell with Dignity project. *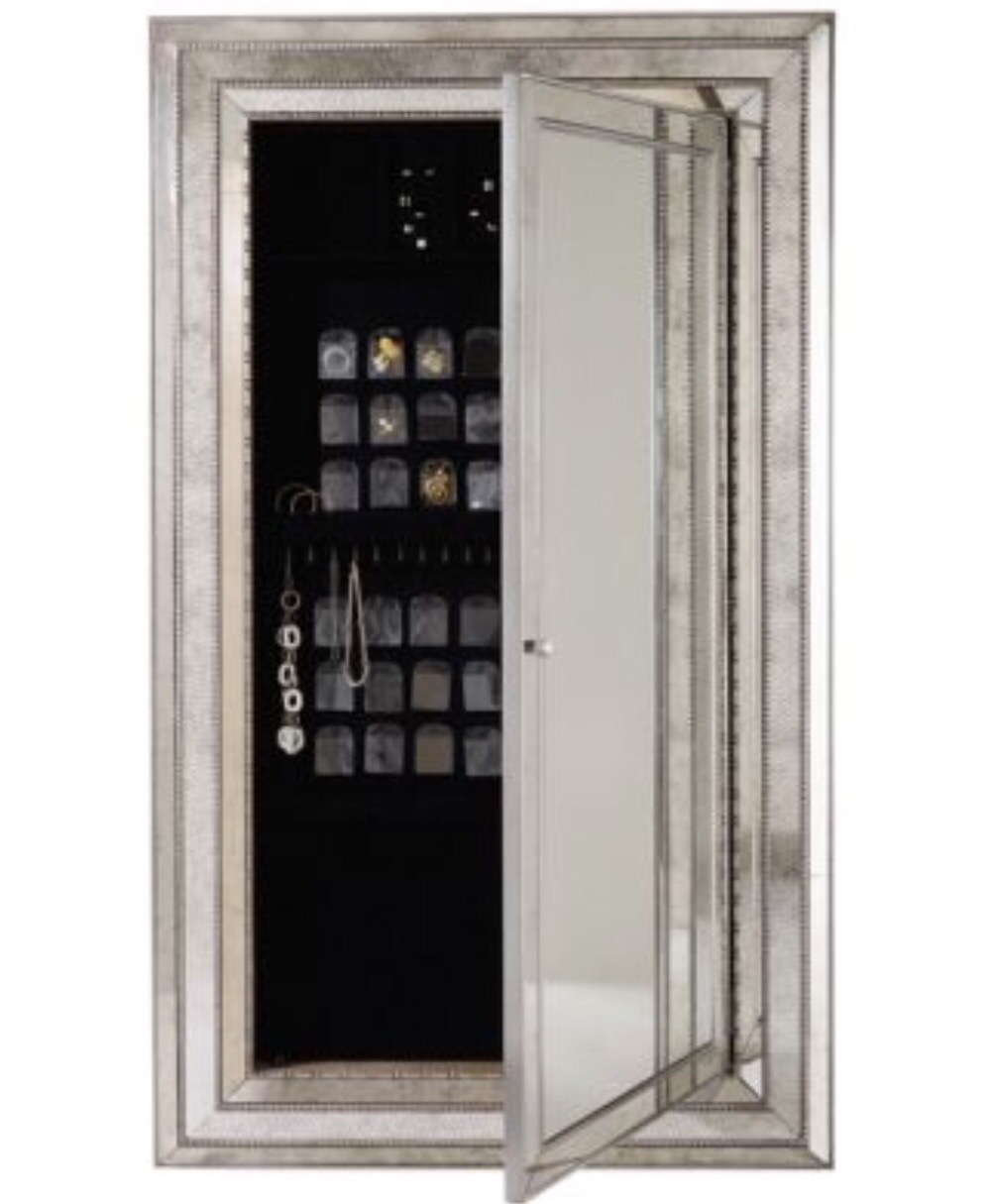 This will be anchored in the hallway off of the space. The mirror opens to reveal hidden jewelry storage. This will provide her with extra storage for her finished jewelry pieces.
5) Genesis fabric in Shay Blue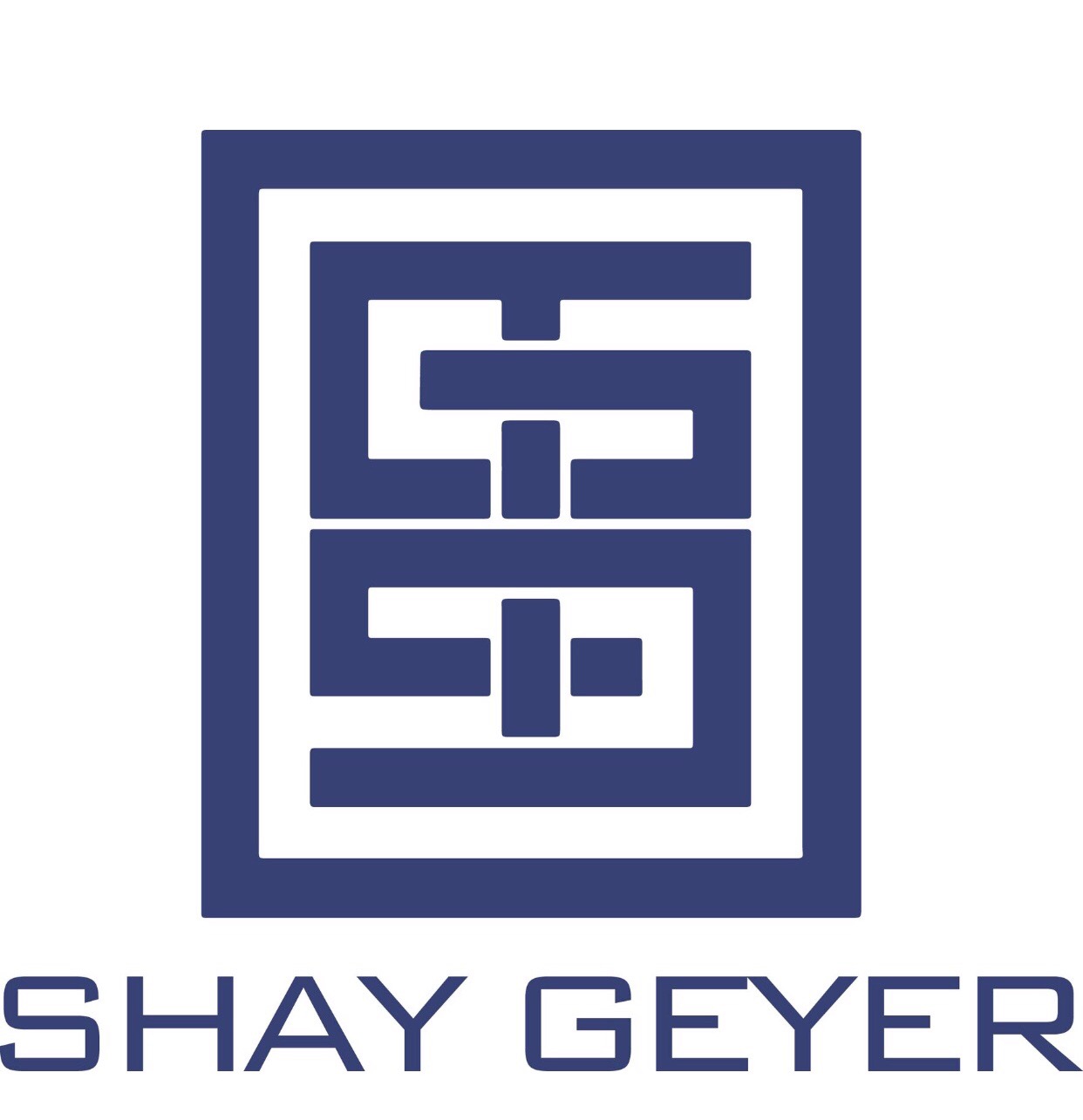 *Please note that the Shay Geyer brand is not an official ORC sponsor but we will be donating yardage of the Genesis fabric for this Dwell with Dignity project. *
This is a pattern I designed for my new fabric collection. I named it Genesis because the word means "New Beginning". I'll be using it for drapery panels. I also have big plans for the wall behind the sofa. I can't upholster the wall but I have an idea that will do little or no damage to the wall when we apply it. I'm still waiting on permission for this. Cross your fingers because this will really help kick up the "WOW" factor in this space! The name of this new fabric came about for many reasons. 1) This is my first time launching my own fabric collection. 2) It's actually one of my favorite books in the Bible as it describes the story of Creation. When our church was being built, my family donated a stained glass window for the front exterior elevation of the building. The book of the Bible we chose was Genesis. 3) IBB Design Fine Furnishings is located on a street named Genesis. We didn't have a hand in naming our street, but I can assure you that it was all part of God's plan for us & I hope this will signify an amazing new beginning for this sweet DwellwithDignity.org family!
A HUGE thank you to all of the confirmed sponsors we have so far!  You have no idea the impact you will have on this family. Thank you SO much for your generosity!!
Here are my "holes" still left on my to-do list. There's still a lot of work to do!
Waiting on confirmation from vendors/still need:
*Art – THIS IS A VERY IMPORTANT HOLE TO FILL! It will be a huge focal point & help tie the whole design together. (No pressure 😩) I'll be hanging it over the fabric over the sofa. I'm looking for horizontal 60×40 piece that has the color palette as well as other bright happy colors & modern/abstract in style. 
*Kitchen nook dining table (48" round all wood or base with glass top & preferably a pedestal base)
*Etagere
*neutral swivel chairs for sitting area
*tv media cabinet 
*cocktail table
*2 end tables
*desk
*lamps
*Rug
*additional accent pillows
*throw blankets
If you are a vendor or manufacturer who would like to donate anything from the list above, please DM me on Instagram or send an email to Shay@ibbdesign.com & copy Erin@ibbdesign.com & Jinda@ibbdesign.com. **Please keep in mind that all donations/sponsorships must have final approval by @CallingitHome @OneRoomChallenge & @DwellwithDignity.**
Stay tuned for next week's updates & make sure you check out more week 2 progress from the other ORC Featured Designers.
ORC Featured Designers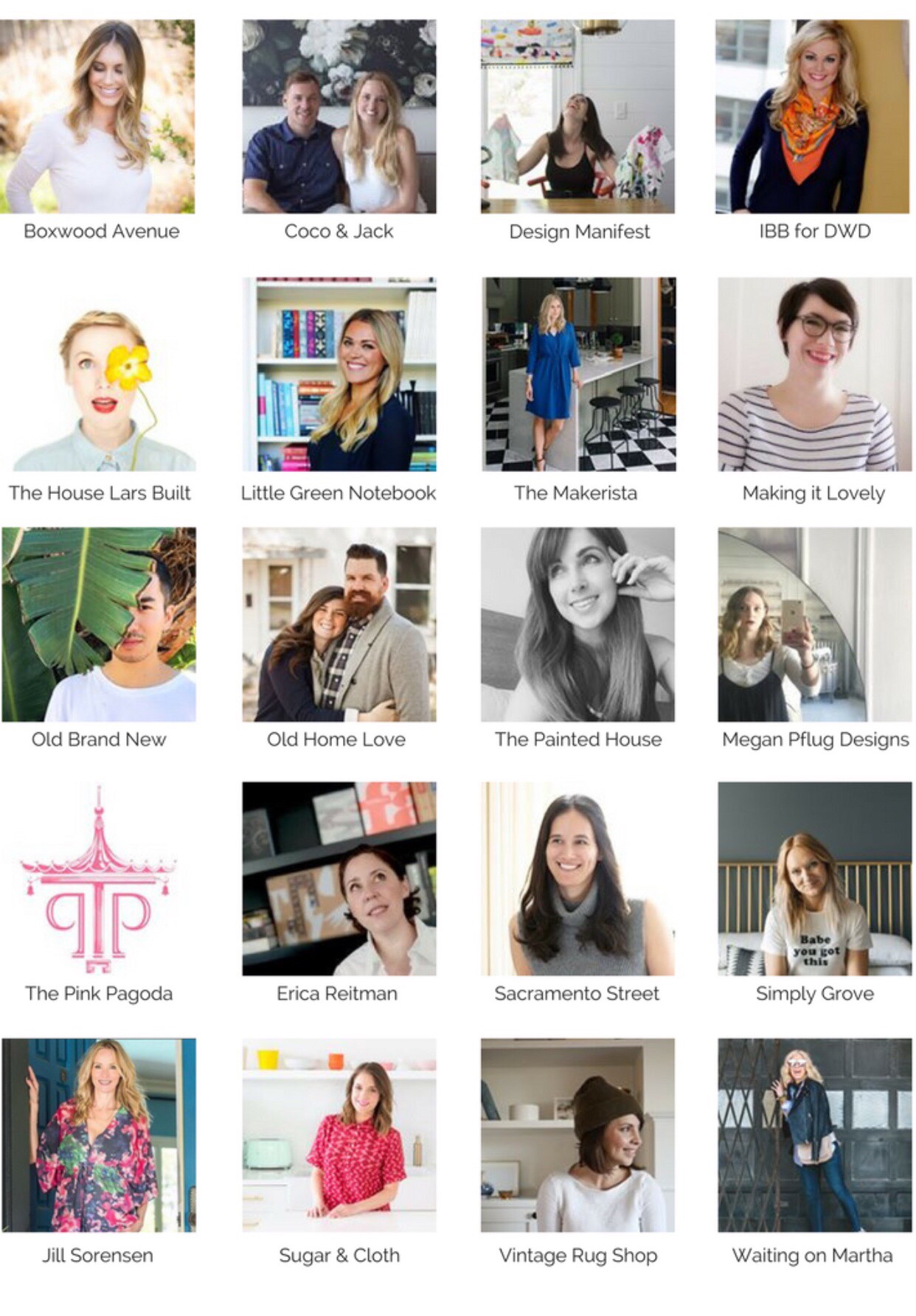 @boxwoodavenue
@coco.and.jack
@designmanifest
@dwellwithdignity
@jennykomenda
@themakerista
@makingitlovely
@dabito
@oldhomelove
@angela_thepaintedhouse
@mepflug
@thepinkpagoda
@ericareitman
@caitlinflemming
@simplygrove
@jillsorensen
@sugarandcloth
@brittanymakes
@waitingonmartha
@housebeautiful
@oneroomchallenge
I'm headed to High Point market this week, so make sure you're following me on Instagram & my Instagram stories for sneak peeks of what we're finding & fun industry news!