I've been away at market for a week & it was fun to come home & see progress being made & even a little surprise from my hubby.  The cabinets and ceiling have all been painted.  I'm really loving all of the fresh "Shay White"!  It feels so cheerful.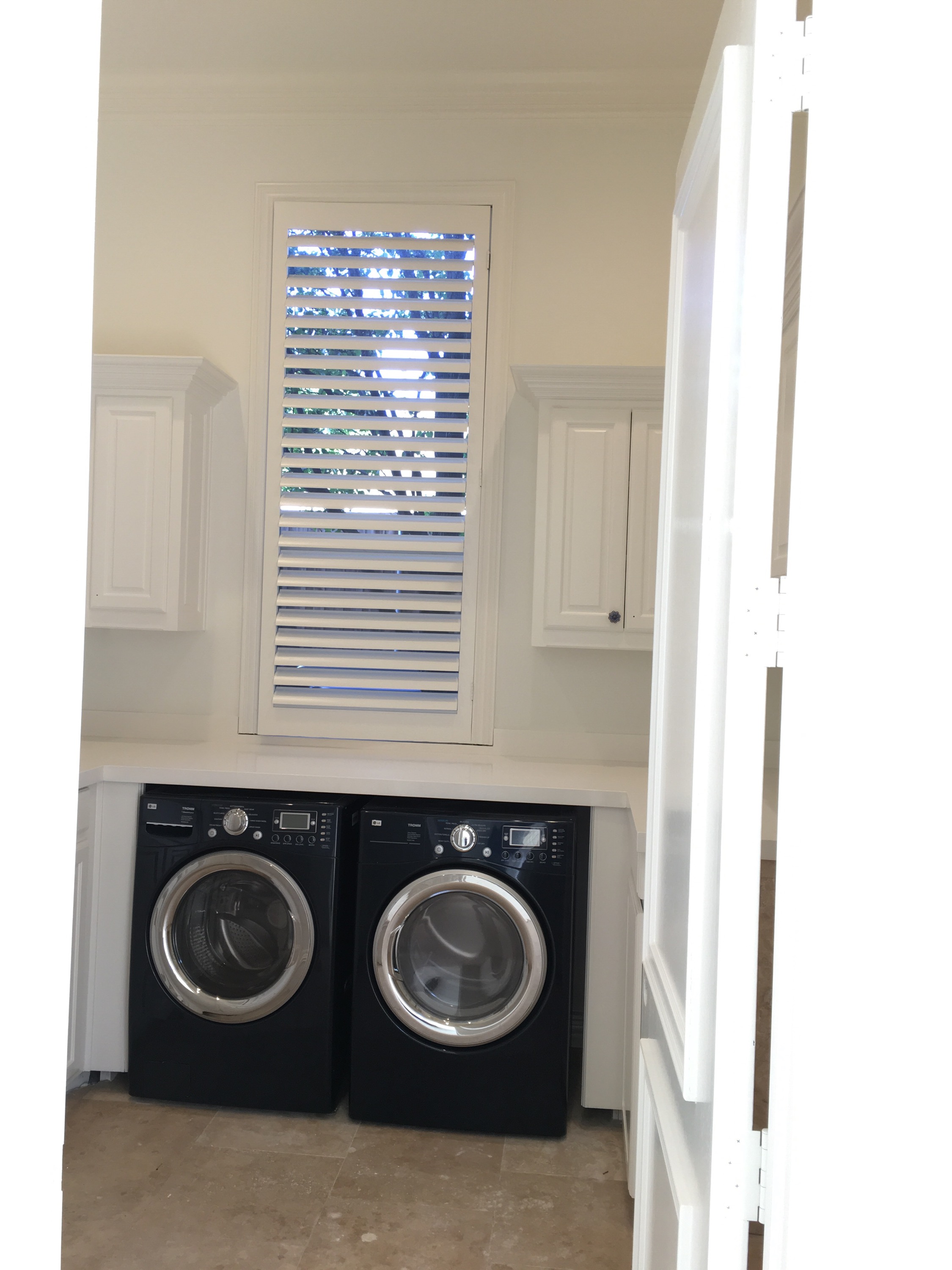 The quartz countertops were installed before I left but they have been covered up.  I just love how they look.  This man made material will be the perfect durable countertop for a room that will get a ton of use!  My hubby remarked at the blue washer & dryer in a few of my inspiration photos & asked if they were on my wish list.  I'm pretty sure my starry eyed "you know it" reply worked some magic on him because I came home to these beauties!  Our new home has an upstairs laundry room as well so he searched & searched until he found an amazing deal so we could put our current washer & dryer in the upstairs laundry room.  He is the king of negotiating and I was very happily surprised by his thoughtful gesture. Thank you honey!

I opted for a larger more modern sink for the laundry room since we use it frequently.  The faucet has arrived & should be getting installed early next week.
Previous sink: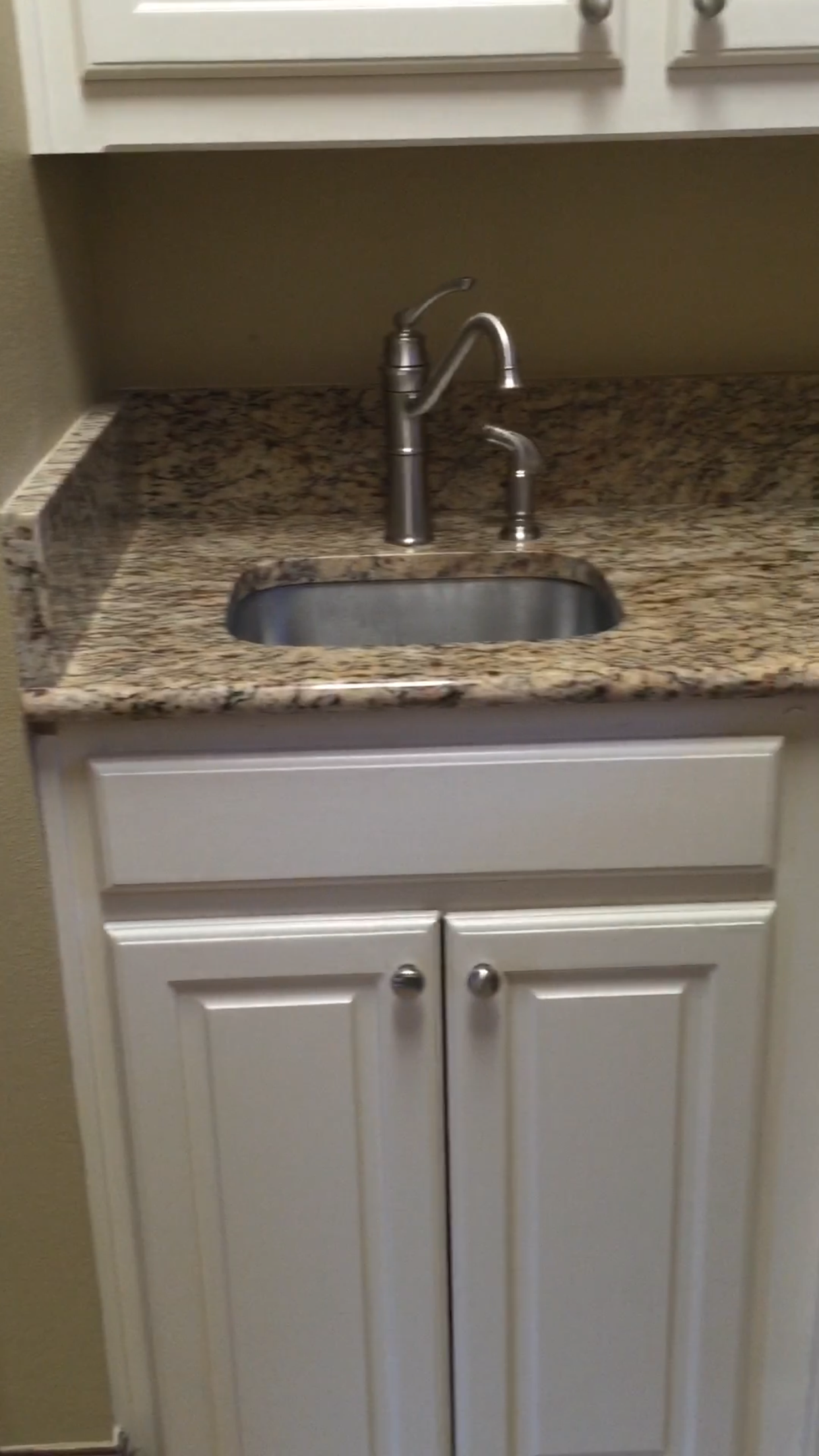 New Sink: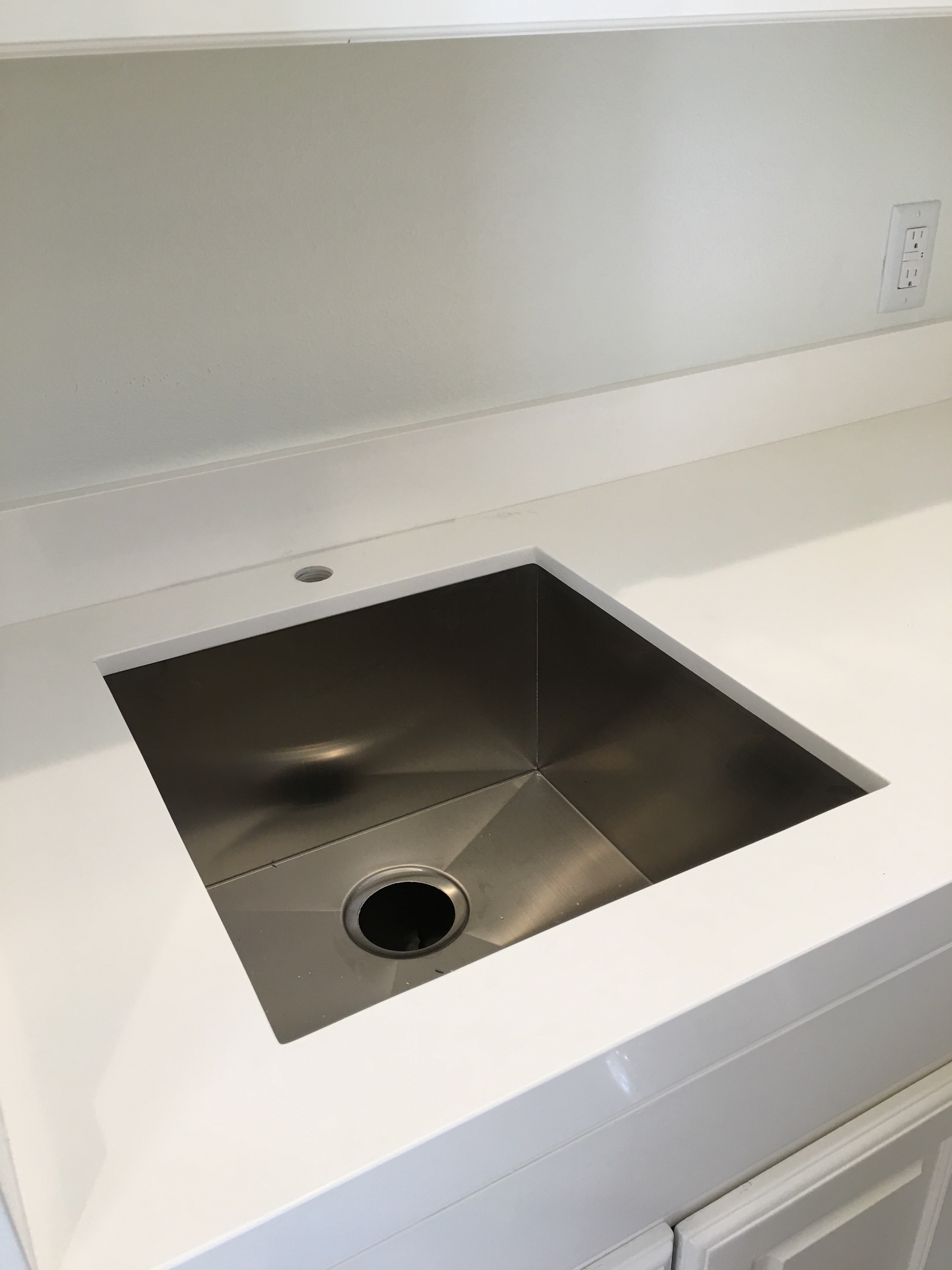 My hardware samples arrived & I've decided to go with this design.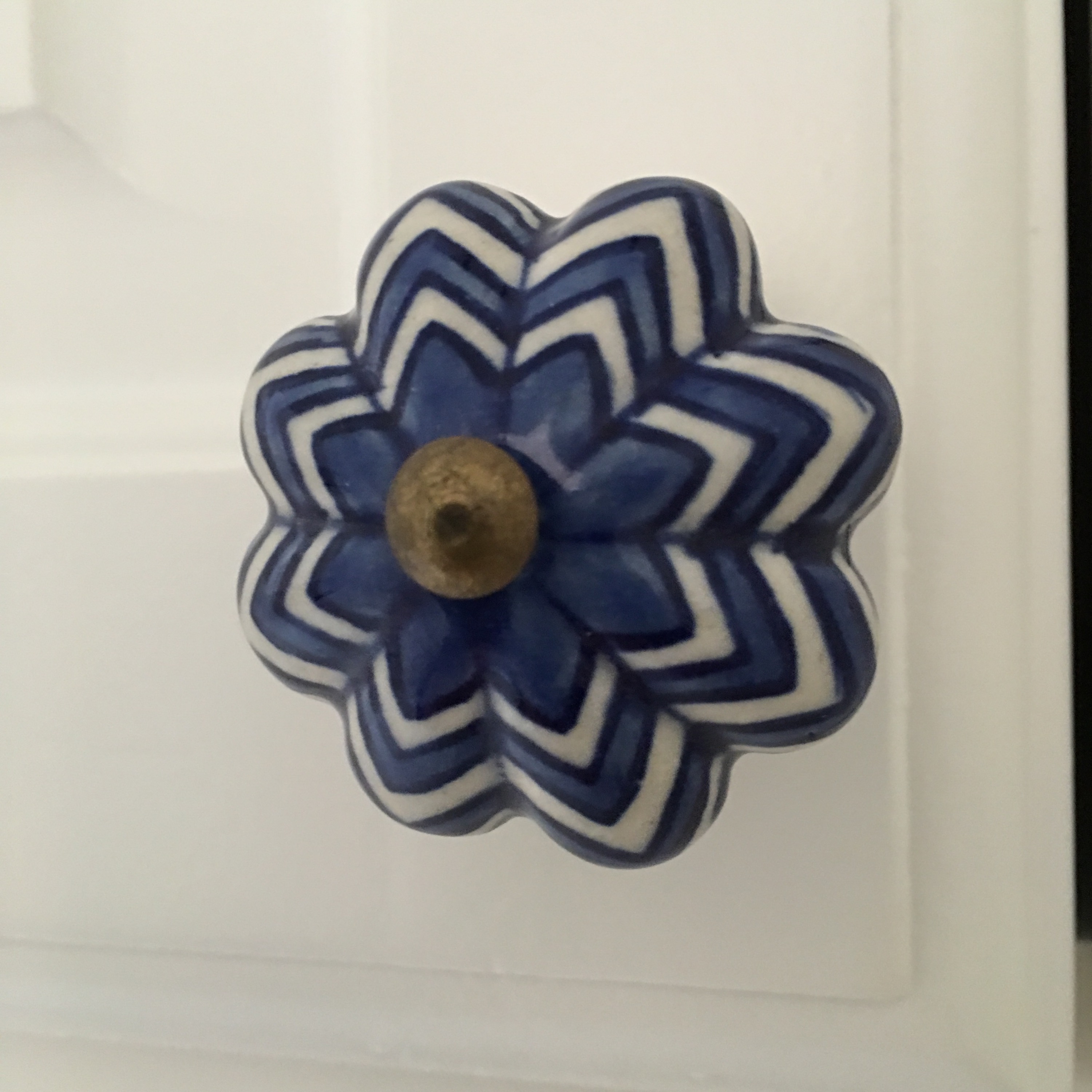 Here's a sneak peek at the overall scheme.  I love how the hardware plays off of the wallpaper.  The room will be mostly blue & white but I have some fun pops of color planned.  I've got a few tricks up my sleeve for the details.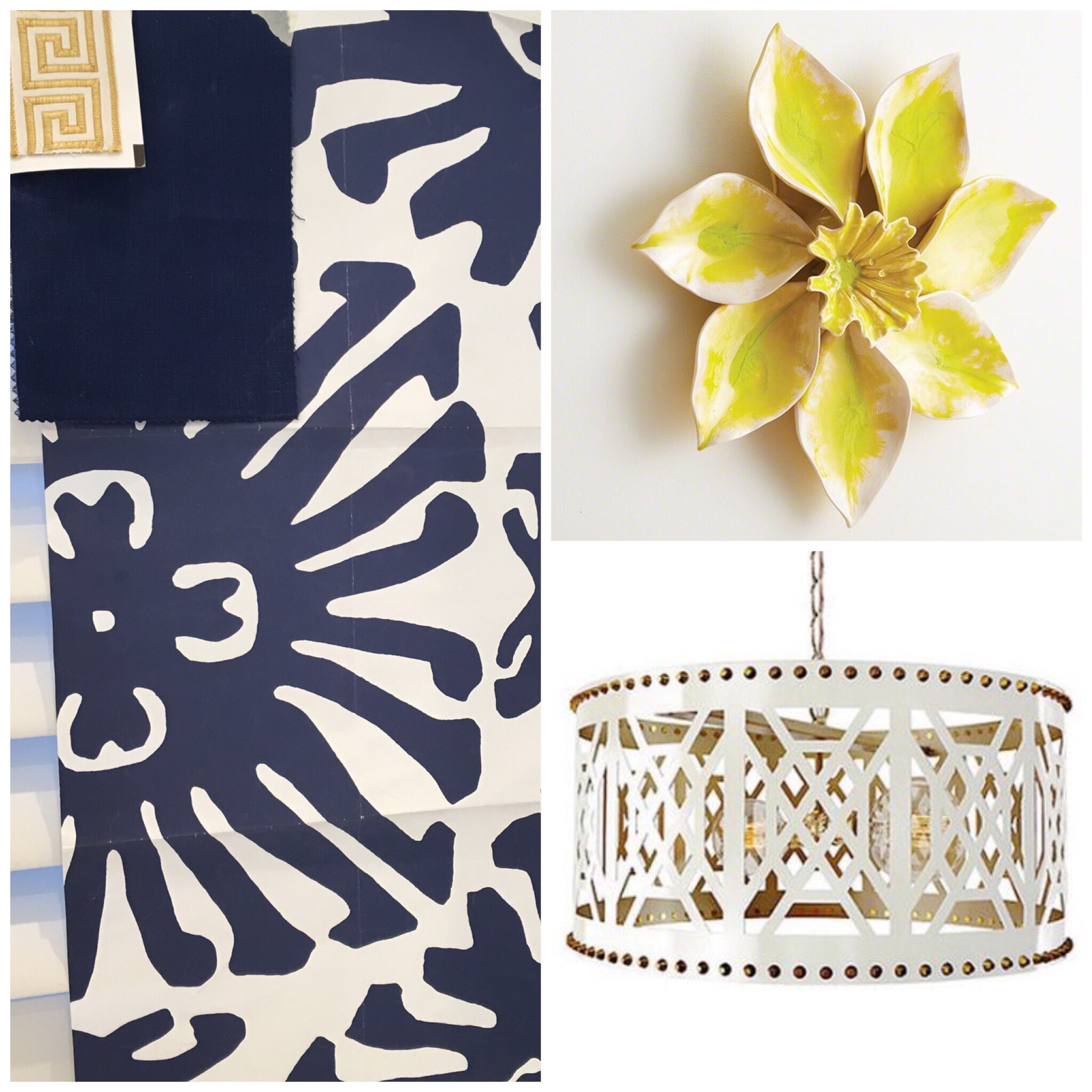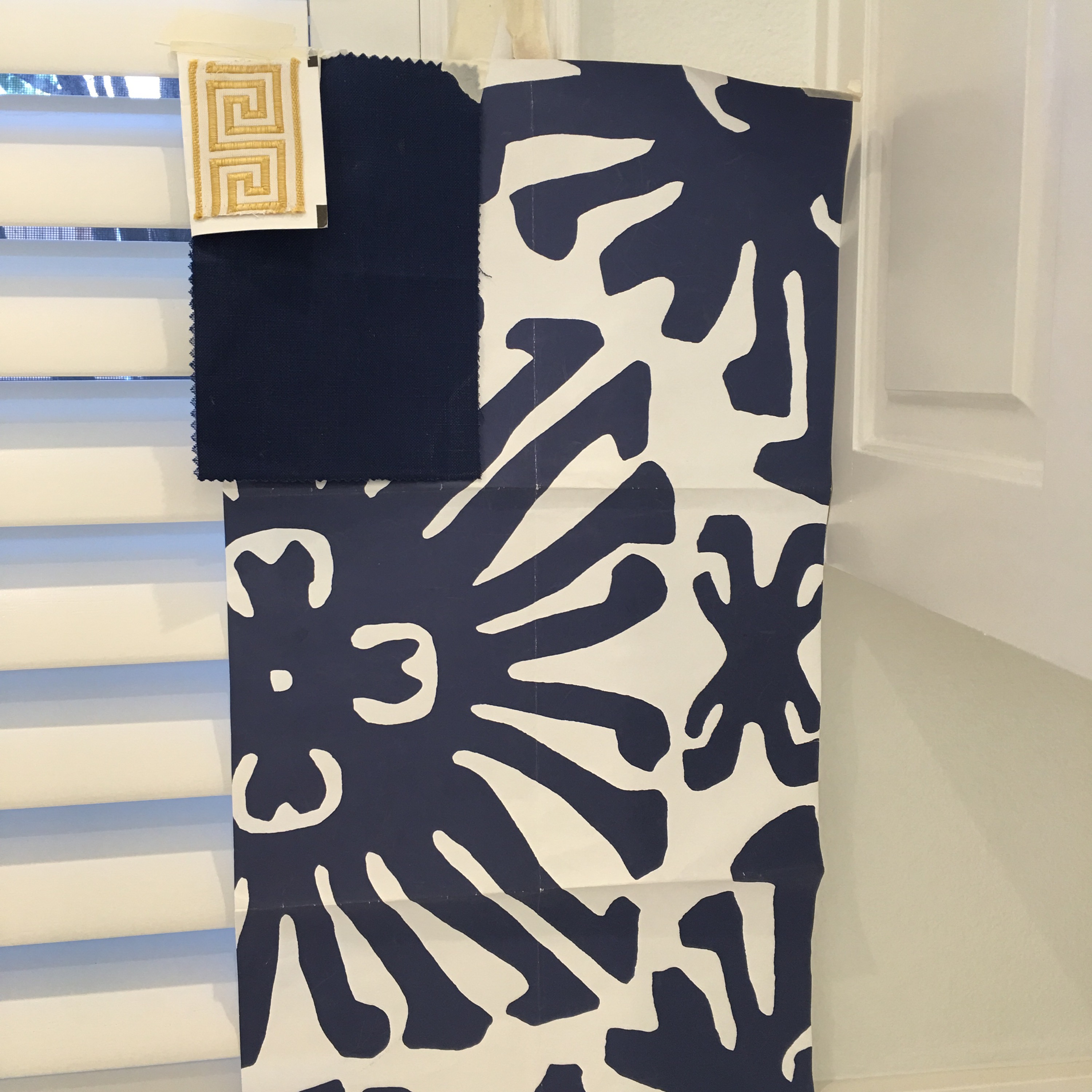 I've had my eye on the "Don't Fret" chandelier from Taylor Burke Home for quite some time.  I've decided to use it in our laundry room so I'll get to enjoy it every day.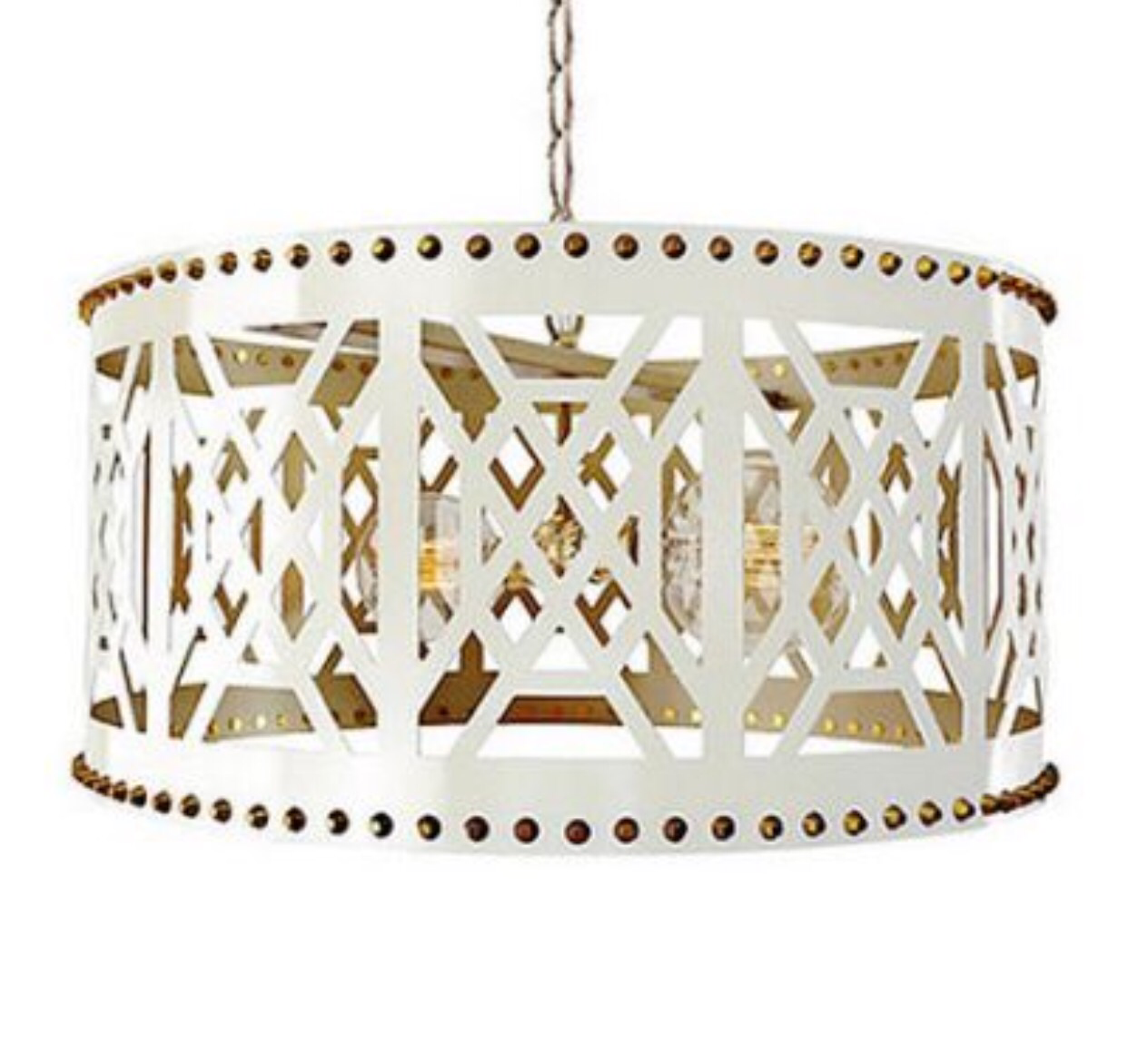 I fell in love with these ceramic sculpted flowers at market.  I plan on using them somewhere in this space for wall decor.  I think they'll be a fun accent on the wallpaper.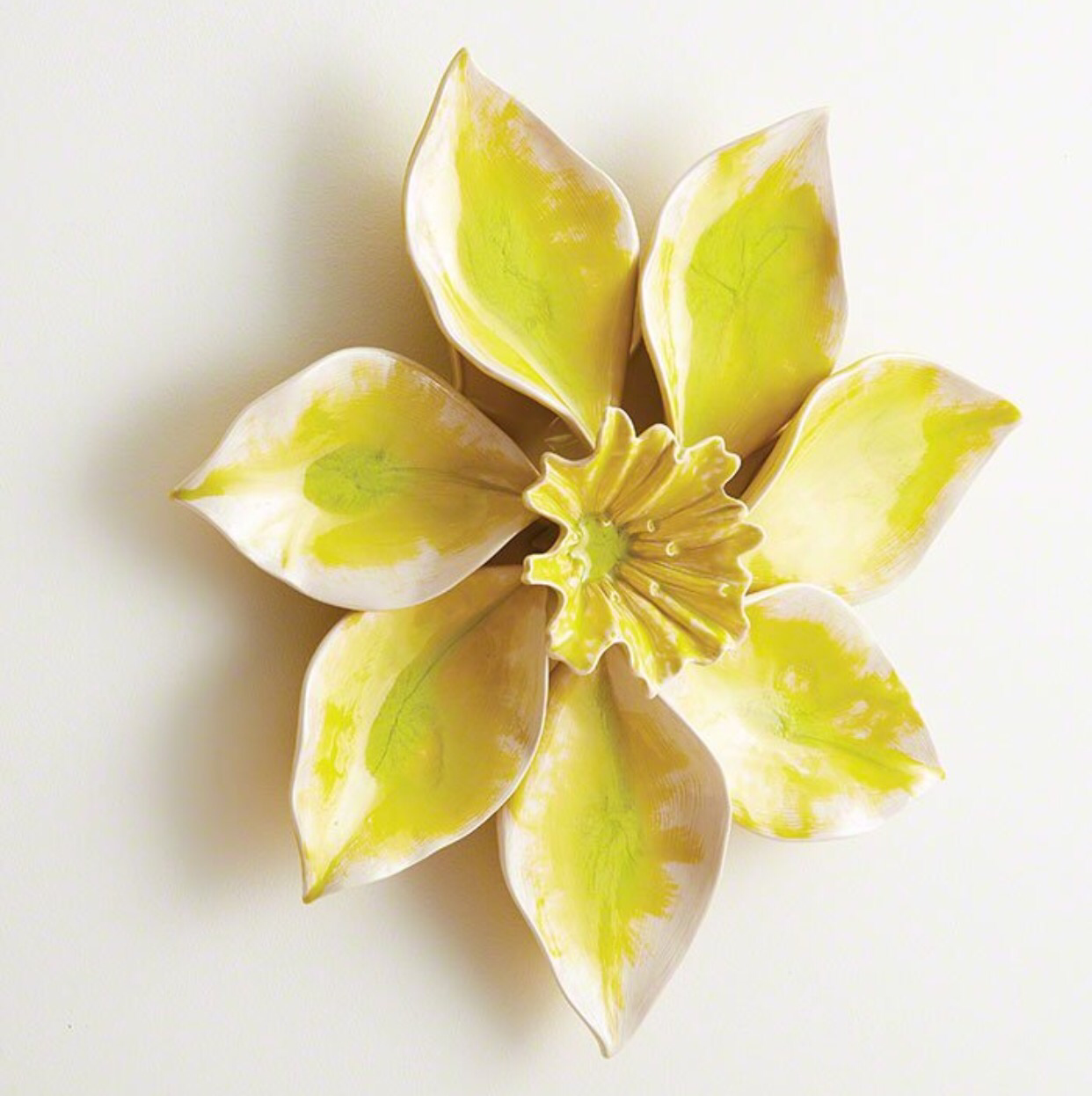 That's all for this week's updates & progress.  Make sure you're following me on instagram for daily design inspiration, sneak peeks, design tips & project eye candy.
Save