As I was walking through our showroom today, my eye was caught several times by this gorgeous apple green that's so hot right now.  It's all over the design world.  From fabrics to pillows & accessories.  I love the color green.  It pairs so well with a variety of colors.  One of my very favorite combinations is apple green & chocolate brown.  Doesn't it just sound scrumptious?  I snapped a few shots with my iphone of some of my favorite accessories featuring green.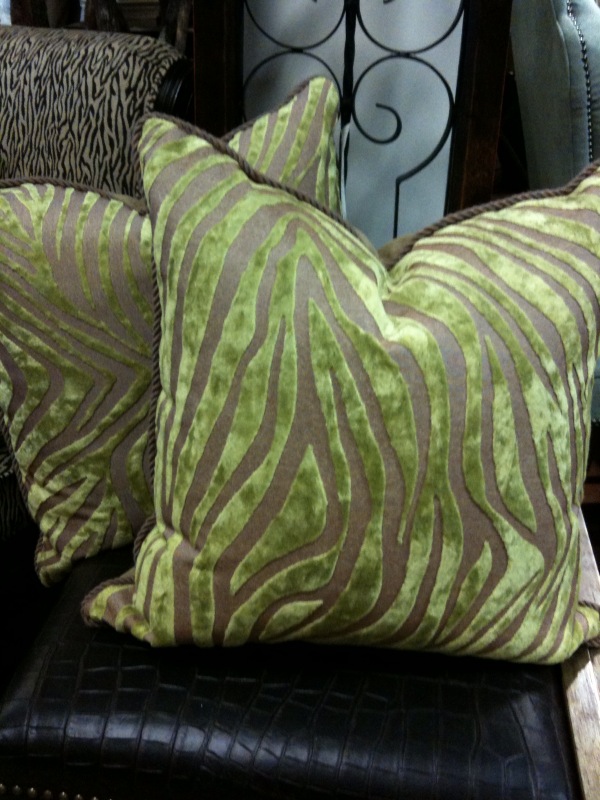 I'm a sucker for animal print & the apple green just gives you that special pop of color to make your room say "Oh la la"!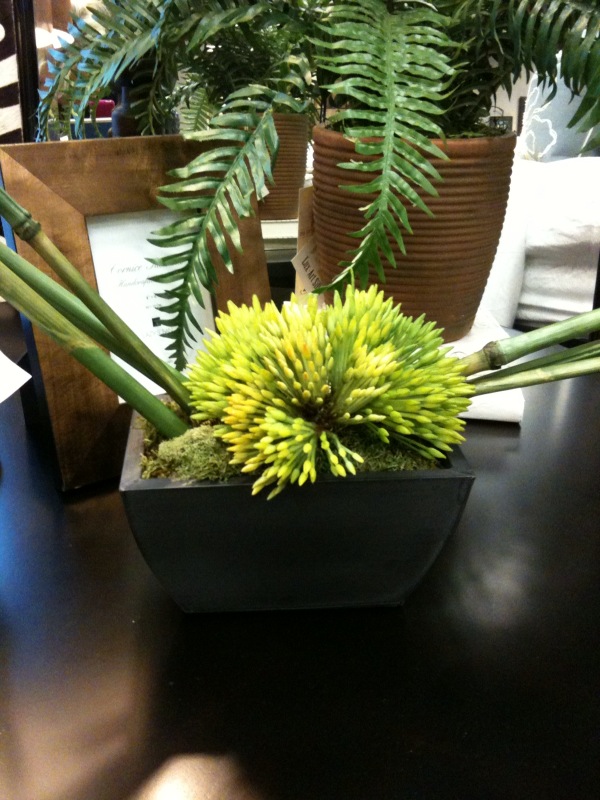 I am SO over Ivy in home decor!  It can really date a house so quickly!  Now I'm using cool new grass & twig designs like this.  So chic!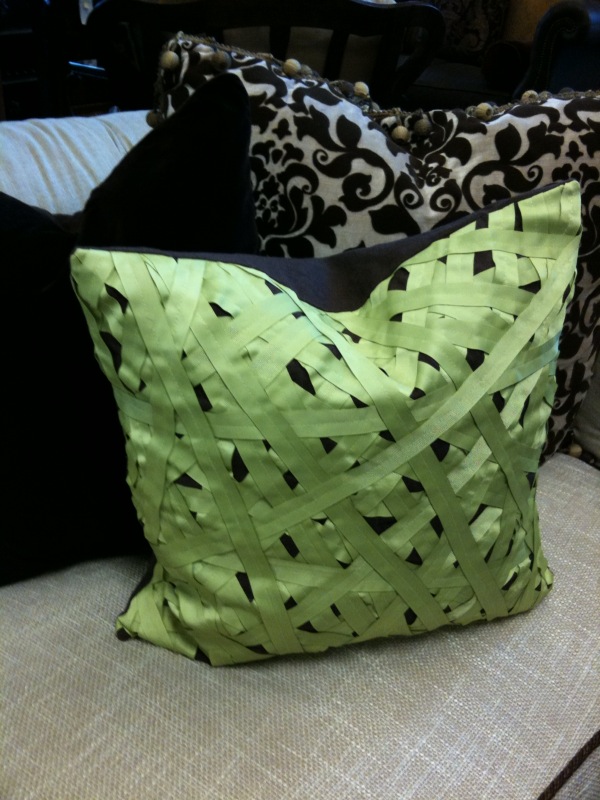 This pillow rocks!  I love the criss-cross ribbon design.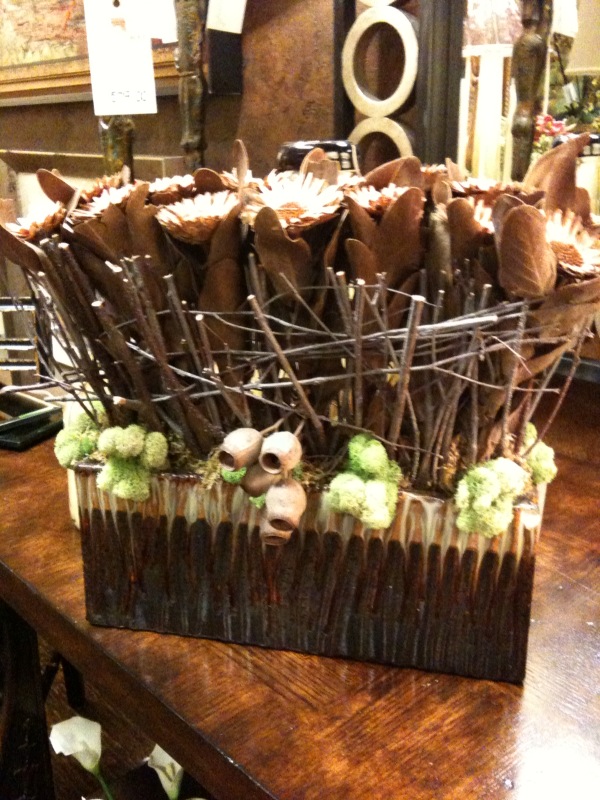 Great example of the apple green/chocolate brown color combo.  LOVE this floral/twig design.  Perfect for a bookcase, coffee table or end table.