Here we go again!  Clearly I'm a glutton for punishment because I'm diving into this challenge again during one of our busiest times of the year.  We're designing & installing 3 out of town projects in the next 2 months & we're juggling several new build jobs and remodels.  Thankfully all of my clients are amazing & instead of being stressed because we're so busy, we're having a blast with the diversity of designs we're working on & seeing them come to life.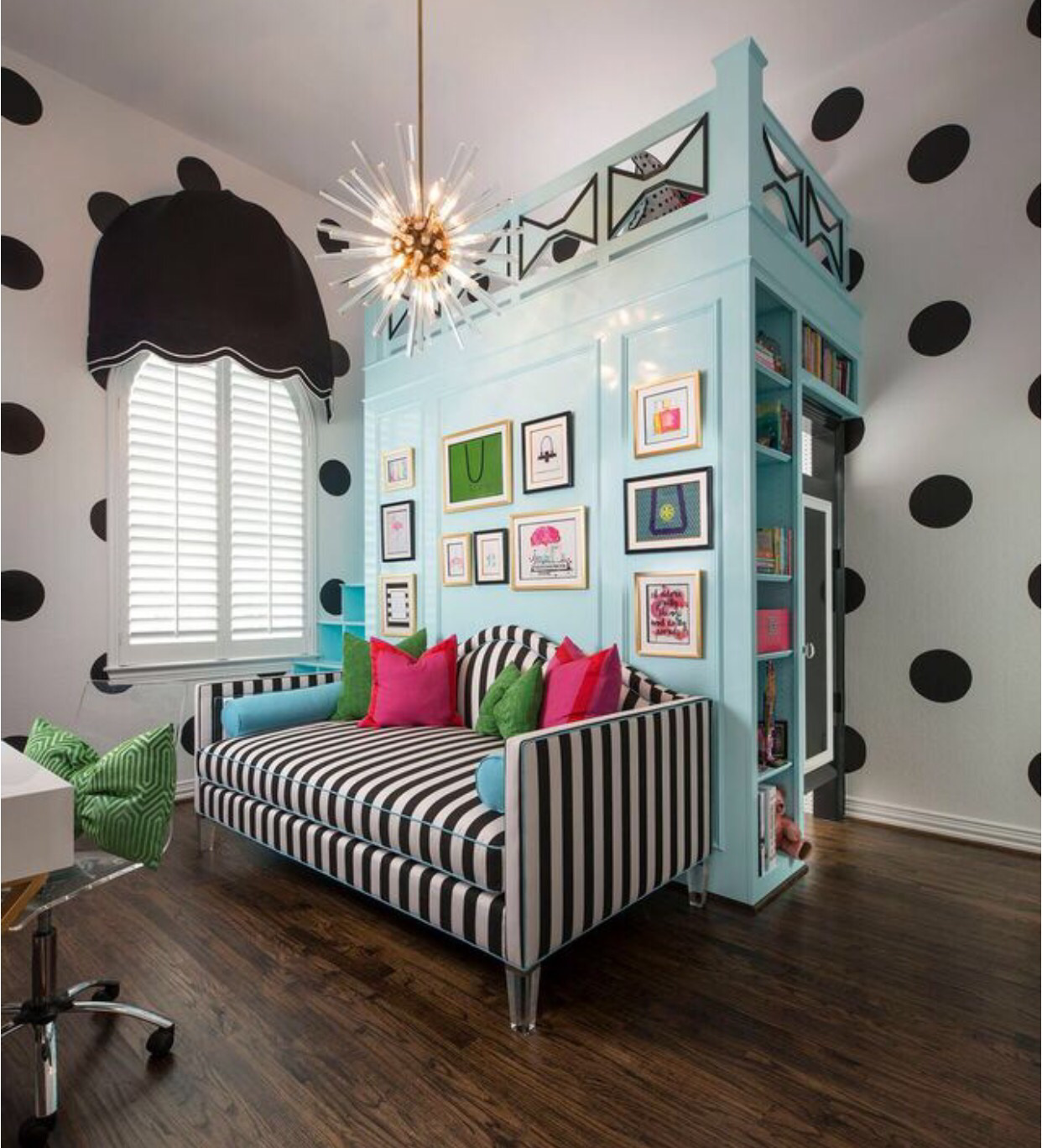 You might remember the makeover I did on my daughter's bedroom during the Fall One Room Challenge.  Well, we've sold that house & have bought a new fixer upper & we're starting all over again.  I'm sure your thinking I've lost my mind.  The truth is that the market in Dallas right now is so hot, that we just couldn't pass up the opportunity to sell our house.  So, a wonderful new family is moving in.  Their twin daughters will be sharing the Kate Spade inspired bedroom.  We loved the design so much though that we'll be duplicating it in the bunk room in our new home.
Our new home has an ideal floor plan for our family & great bones but since it's 16 years old, it's time to update the finish out & design.  For this challenge, I'm going to work on our laundry room & mud room areas.  Here's a few photos showing the before of our laundry room.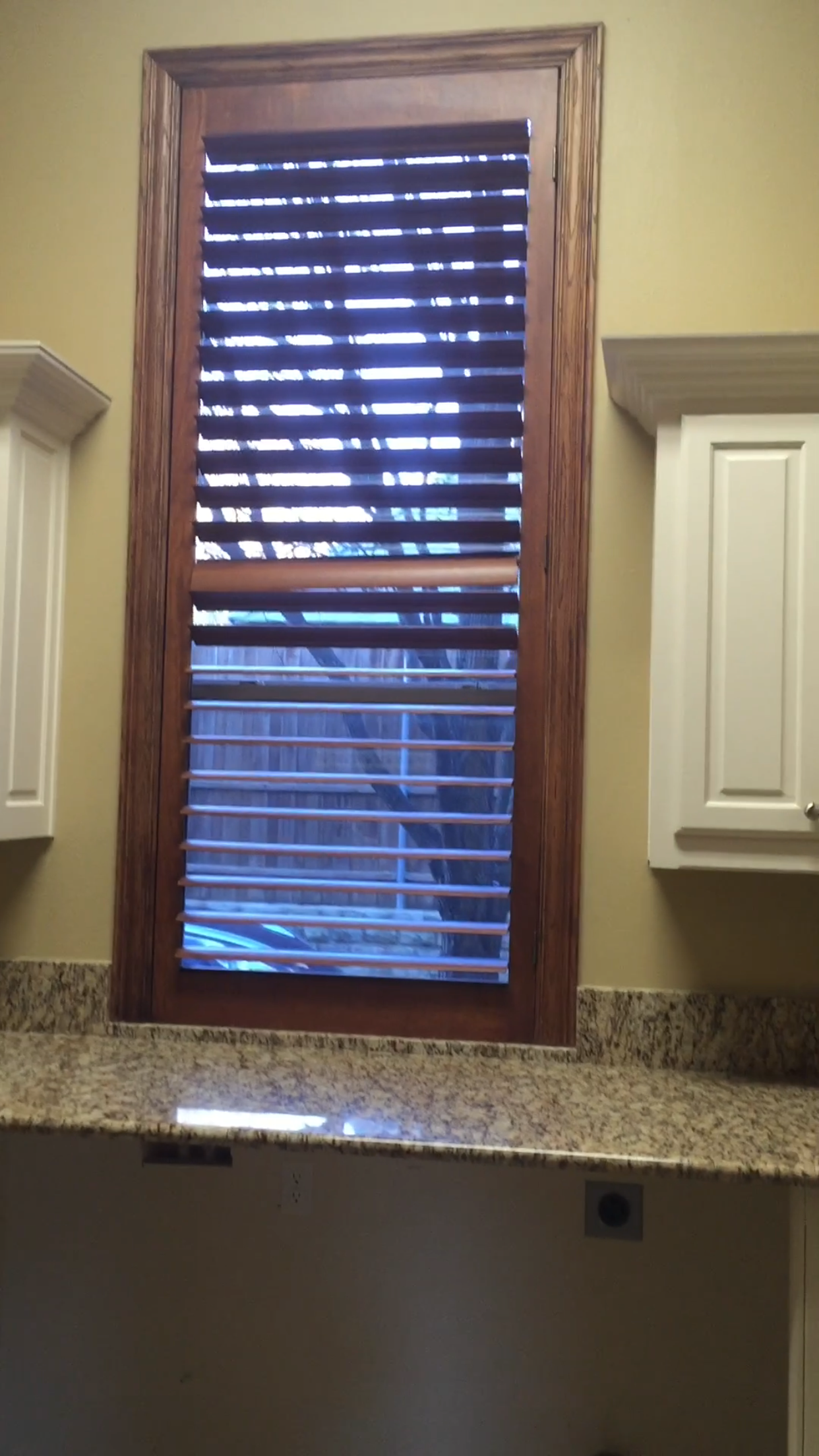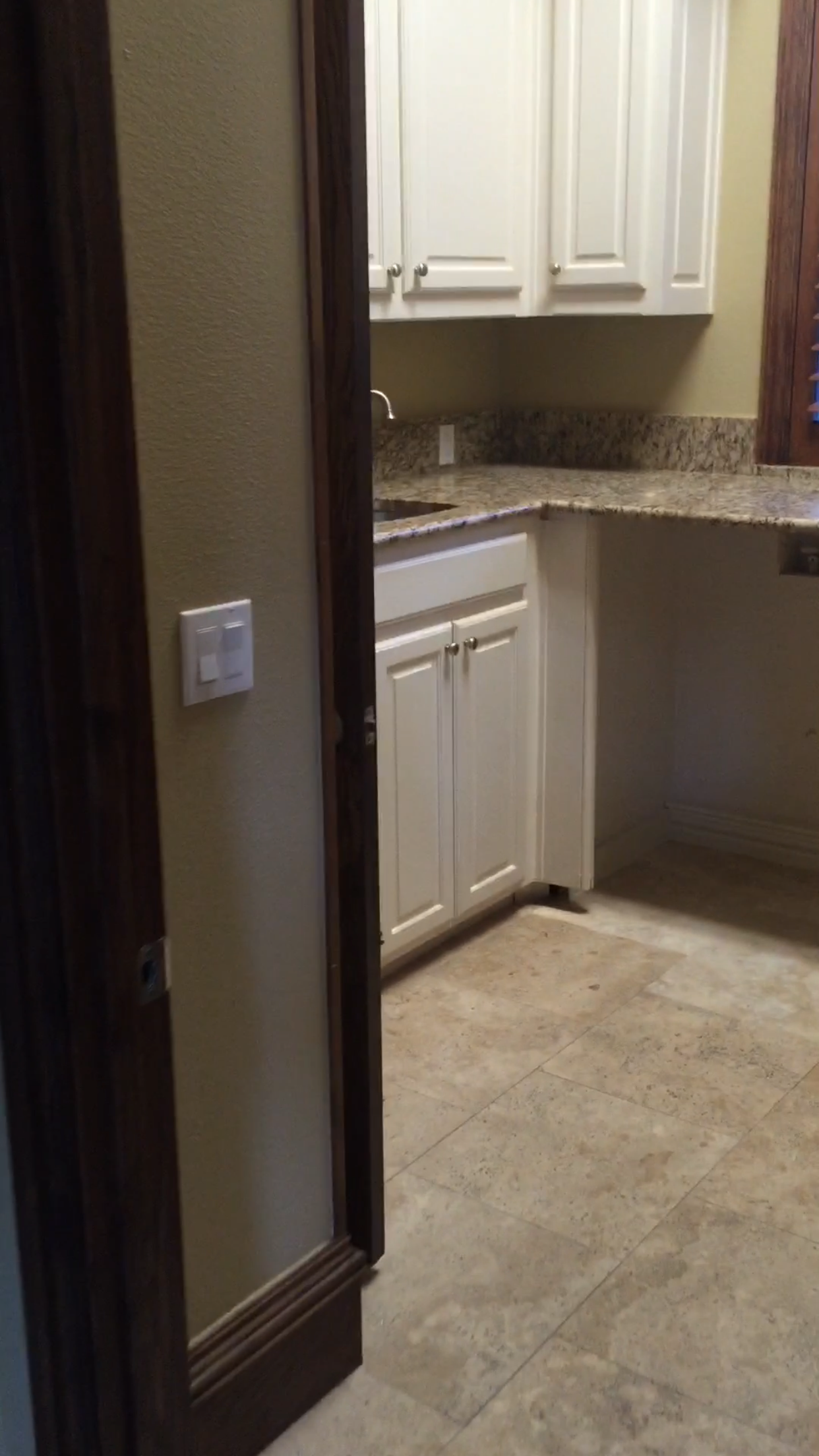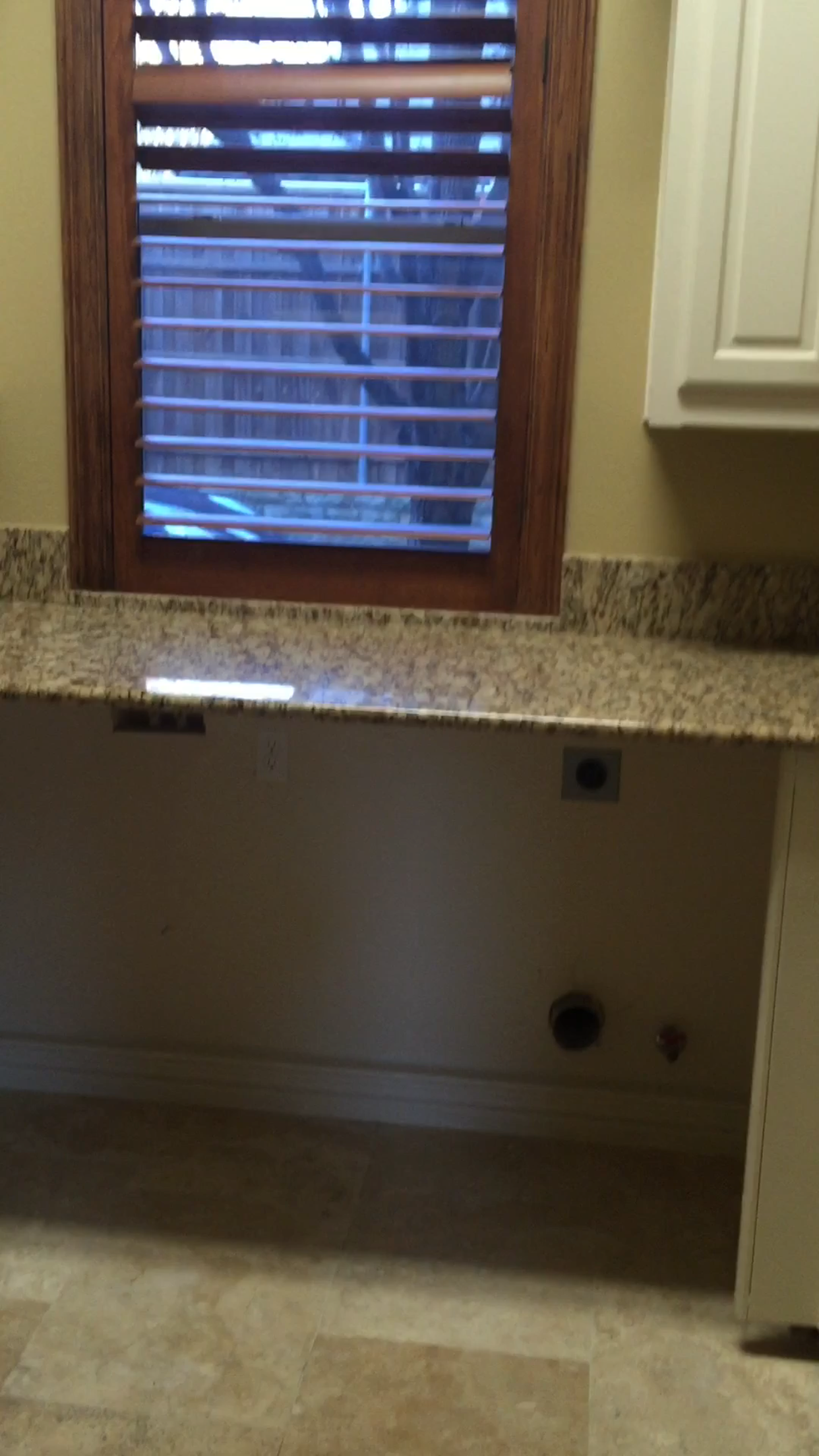 The house is very dark so I'll be giving it a face lift & painting all of the dark wood trim, cabinetry & shutters in a fresh white paint that my painter has nicknamed "Shay White".  It's a formula we came up with after several of my "go-to" whites either went too white or too blue in our new home.
Here's a before shot of the mud room area.  The can lights were all out in this area so my photos all turned out dark & unfortunately this is the only one that you can even make out what's pictured.  I promise to have better progress photos!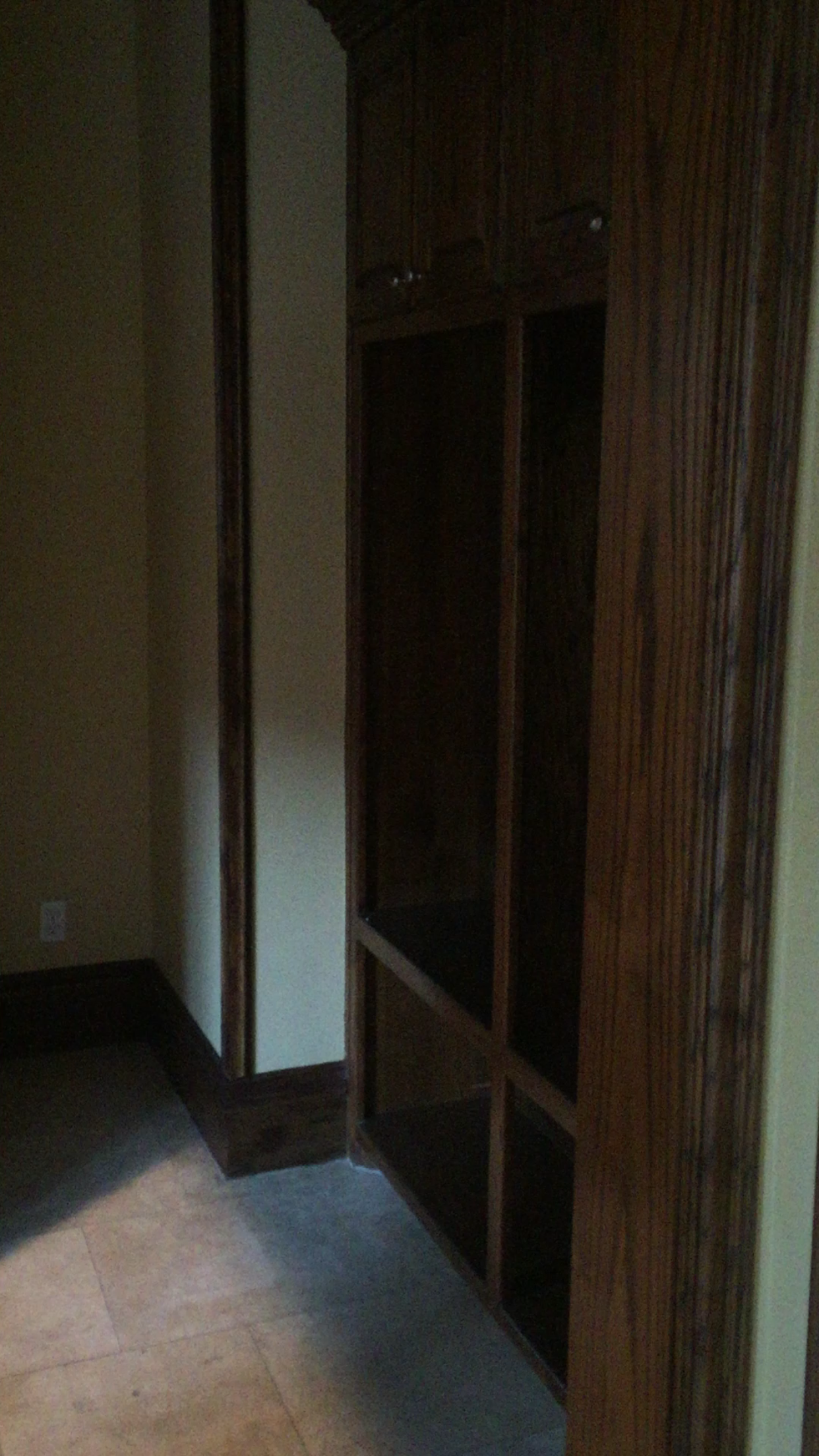 Honestly, my game plan right now is not complete.  I've fallen in love with this wallpaper, so this will be my jumping off point.  I'll be using pure white quartz countertops since we'll most definitely need a scratch & stain resistant surface in this room.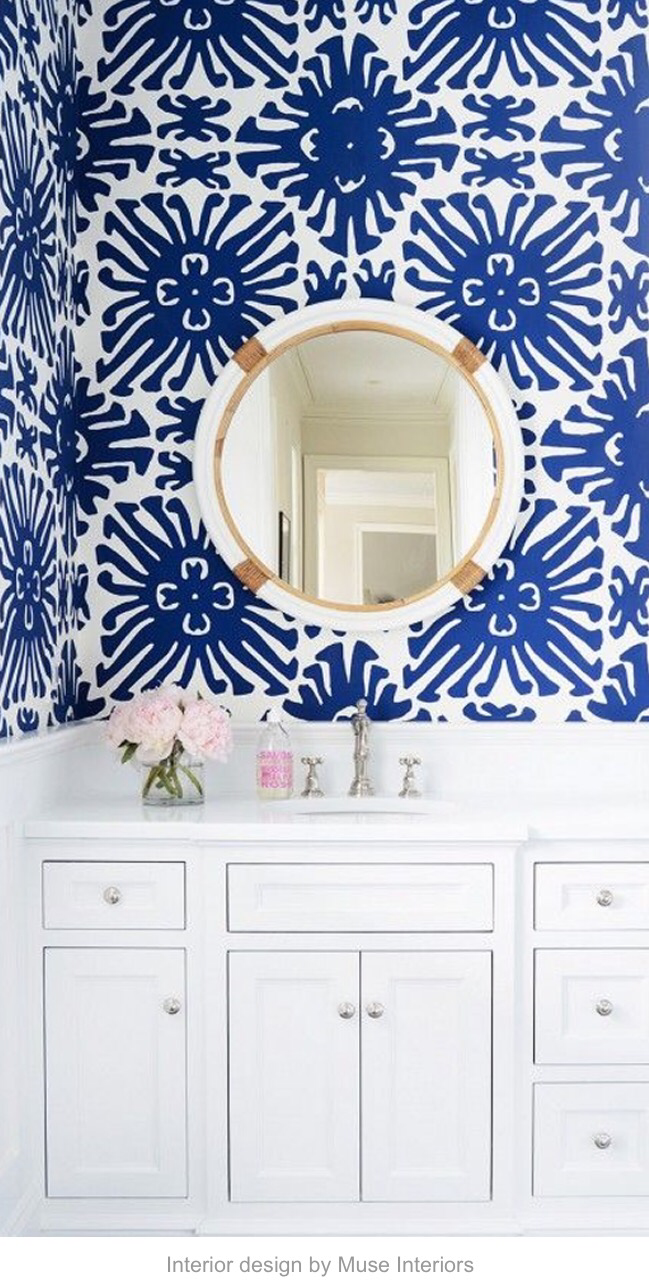 I'm pretty sure I'll carry the wallpaper into the mud room.  We have built in cabinetry in there with 4 locker areas.  One section will be for my 2 daughters to put their backpacks & dance bags.  My husband & I will use the other section of lockers.  The palette will be blue & white with pops of other accent colors.  I'll have cushions made for the benches, monogrammed pillows & baskets to designate each person's locker & some fabulous hardware for the cabinetry & locker hooks.
Here's a glimpse into one of the laundry rooms that I find inspiring.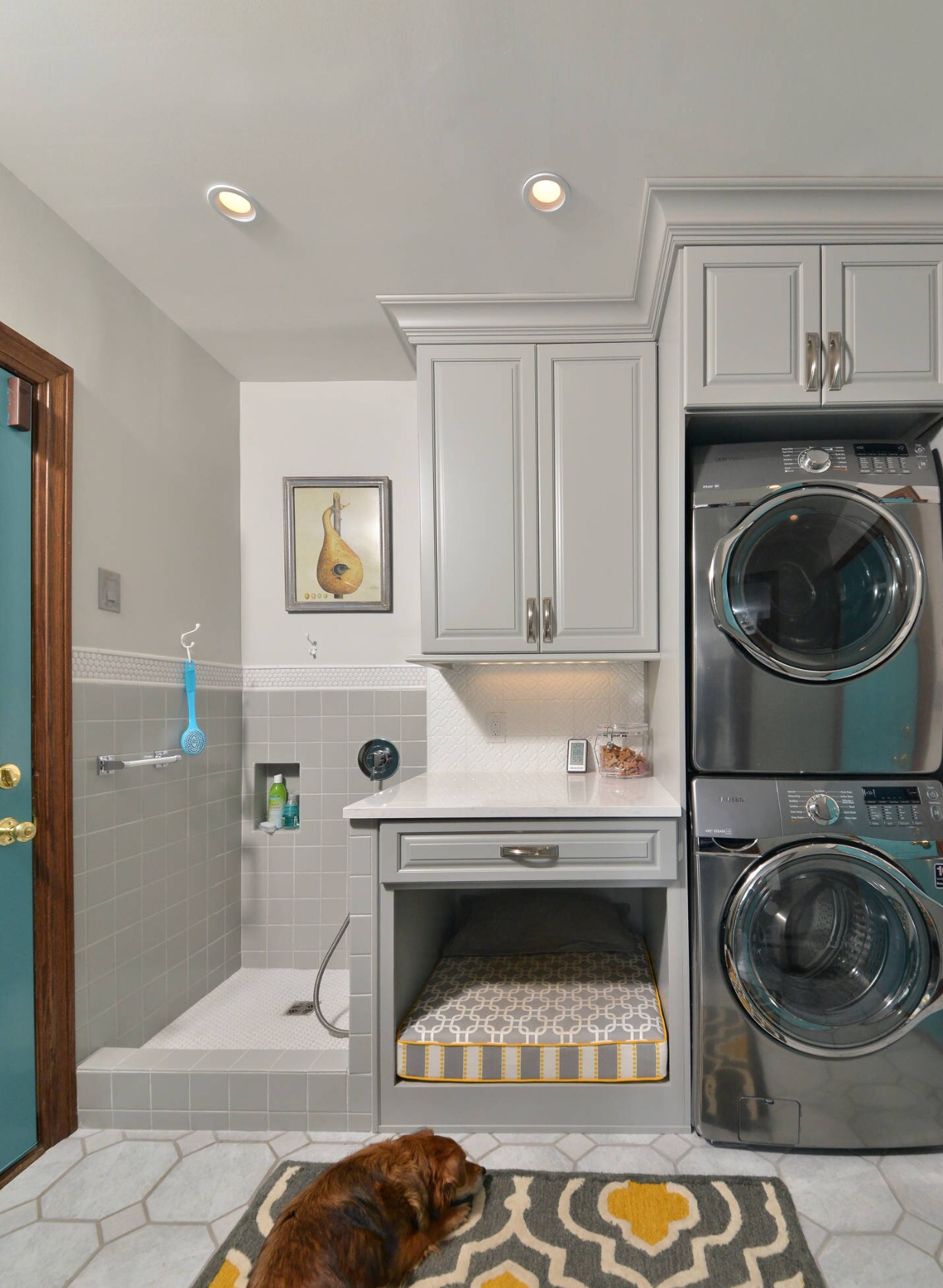 I'll be traveling to High Point for the home furnishings & accessories market next week so I hope to get more inspiration & solidify my game plan.
I'll be back next week with more design details & progress photos.  In the meantime, follow me on Instagram for daily design inspiration & sneak peeks.