Happy Friday design devotees!  I have a treat in store for you today!  I've asked Kevin Wild, one of IBB's designers, to guest blog for us today.  He's giving us a quick peek into a project he is working on with a client to show us how to make the most of what you have.  Take it away Kevin…
Design is all about putting your unique personal touch in your home.
Sometimes you even have to "work with whatchya got!"   This is exactly what I did in my client's new home.  A few months back my clients moved in, and like many of my clients, she had wallpaper in her formal dining room. She was ready to rip it down and paint.   I told her, "No way."   Her wallpaper was fabulous!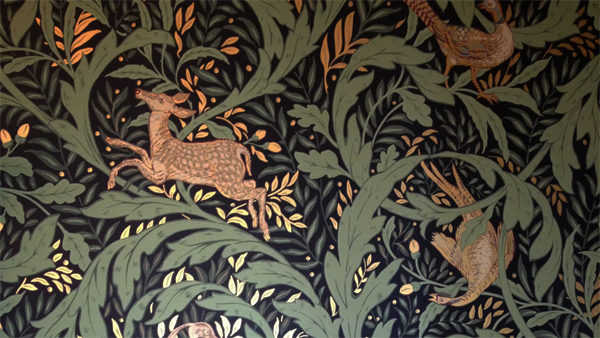 I used their wallpaper as the inspiration for the entire design.  A lot of times you may feel like patterns are too busy. Sometimes this is true with an all-over pattern on a chair or wallpaper.   An easy tip and trick is to break up the pattern to give your eye somewhere to rest!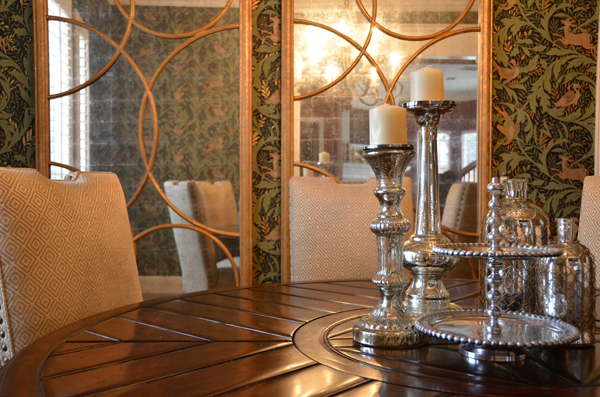 In this dining room I broke up the busy pattern of the wallpaper with two fantastic John Richards elgomise floor mirrors.  This also allowed the dining room to bounce light all around the room.  In addition, the mirrors are gold leafed which helps tie in the gold from the wallpaper at the same time contrasting with the darkeness of the wallpaper.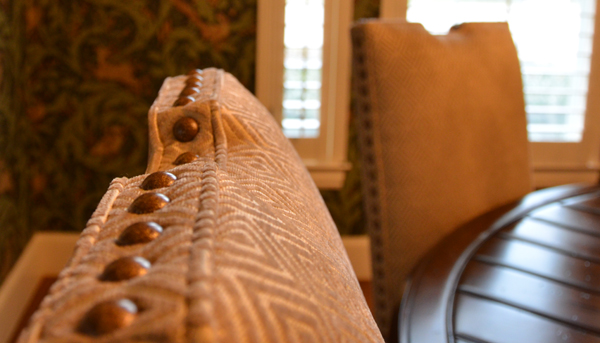 The real icing on the cake in this room is the unique designer chairs from Guy Chaddock.   The tone-on-tone structured pattern contrasts with the more natural curves of the rest of the room.  The lighter fabric also provides a fresh contrast with the darker patterned wallpaper.  The clean lines of the chairs give the room an updated feel.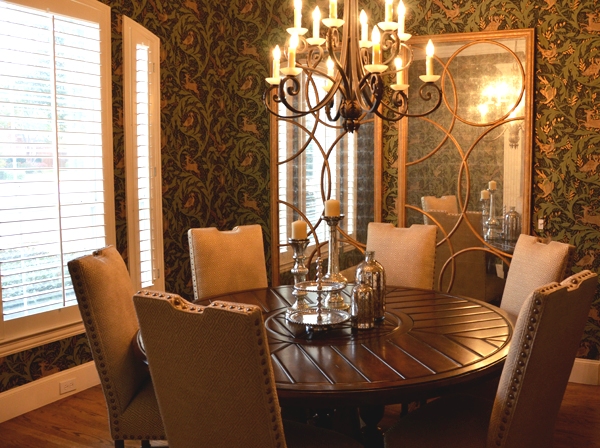 At the end of the day, using elements and details that are currently in your space to your advantage and adding a few new pieces to freshen it up can lead you to the design that fits you uniquely.
-Kevin Wild
Thank you Kevin!  It's fun to see how just by changing things a bit & adding a few new pieces can give a room's design a whole new perspective.   A room can still look fabulous even if you're forced to work with what you've got!
Happy weekend & happy decorating everyone!