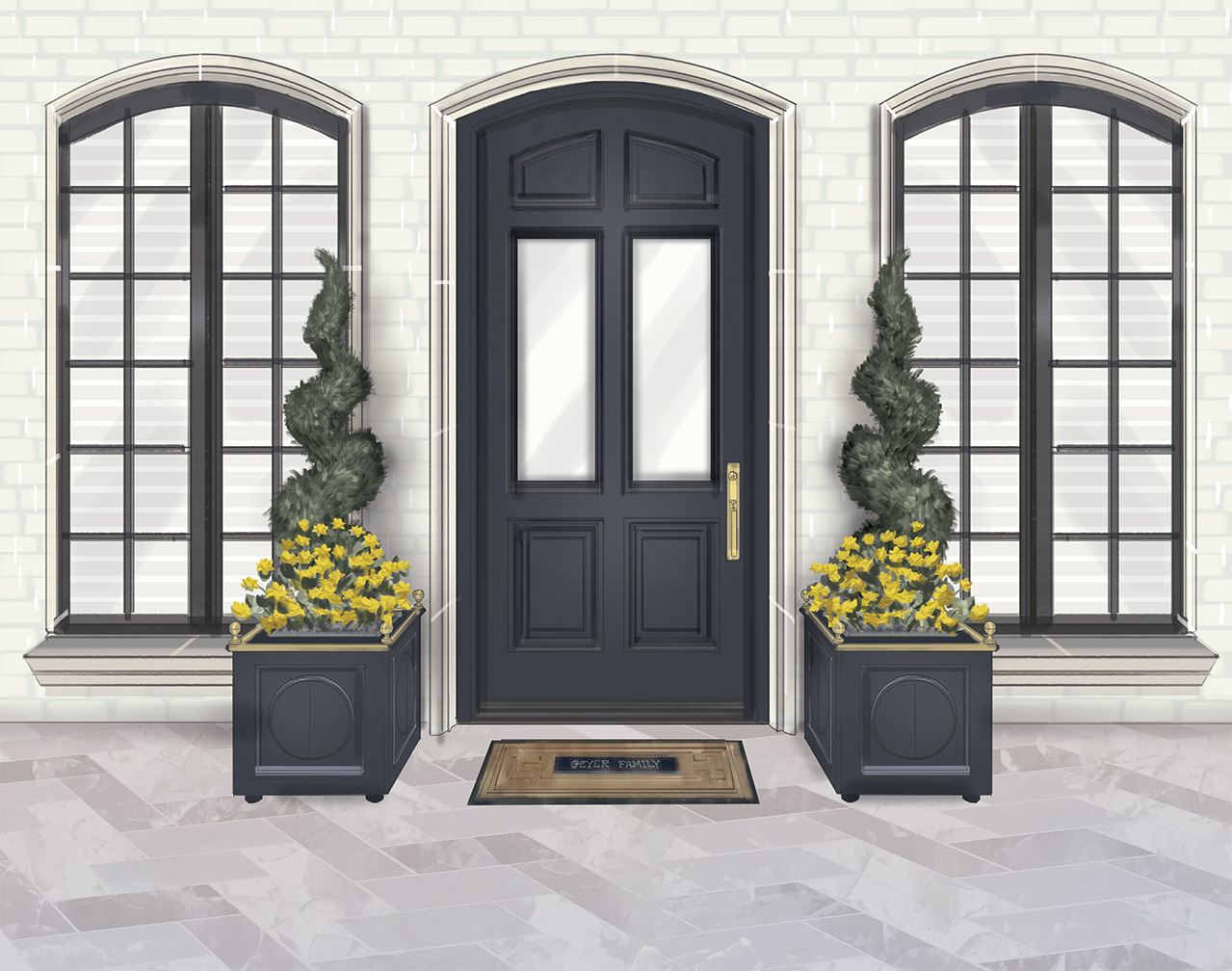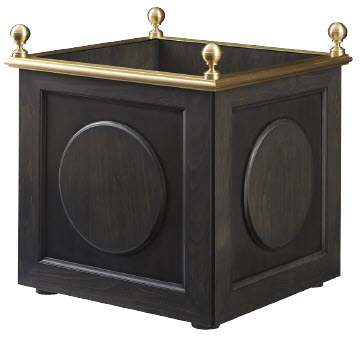 1. Frame your front door with some stylish decorative planters. If you have access to water, install a drip line to use live plants in your planters. If you don't have access to water or don't want to maintain live plants, there are many high-quality UV rated permanent botanicals you can use. Select a boxwood topiary or juniper to give height. Add flowers for a pop of color. Lemon or lime trees can also add height, color, and life to your front porch. When using multiple planters on your porch, it's okay for them to be different, but just make sure they work together in the overall design. In this design, we paired a blue ceramic pot with the lemon tree by the bench. The blue pot ties in with the blue pillow on the bench.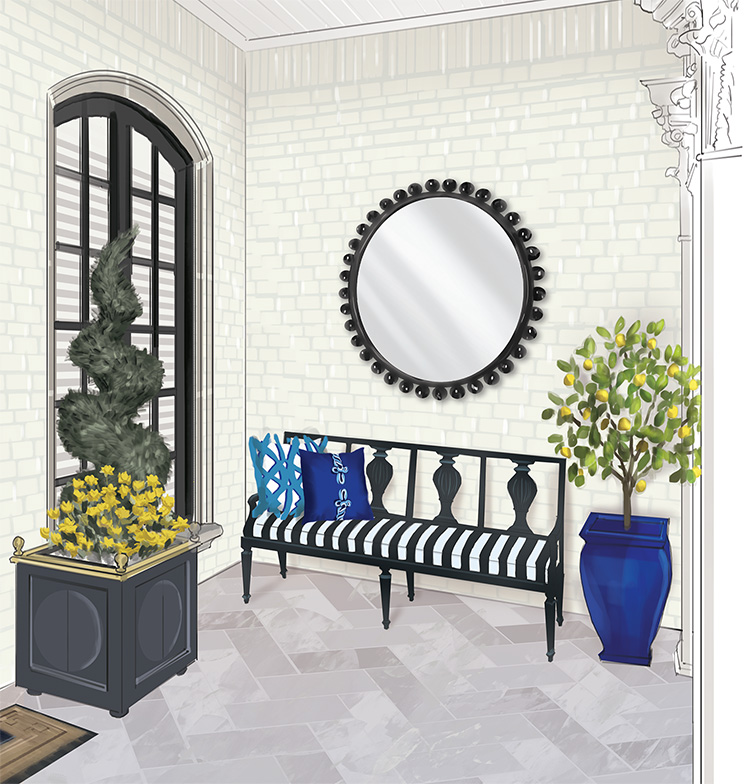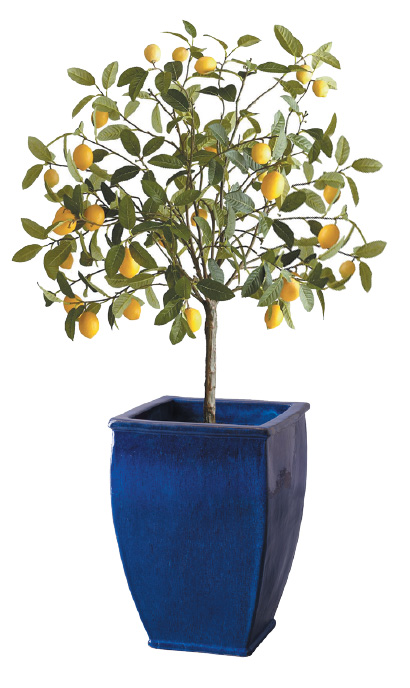 2. A rug always makes a porch feel more welcoming! Whether it's something simple with your family name or a patterned colorful design, it offers more than just a place to wipe your feet. It brings style to your home's front elevation.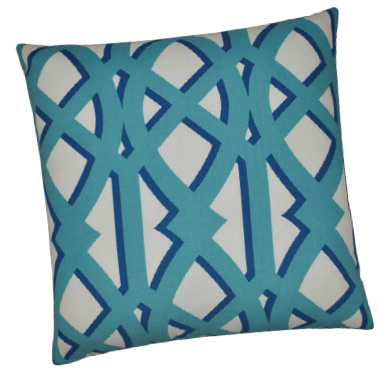 3. Having a bench on your front porch can come in very handy. It can serve as a place to set packages and other deliveries or can simply offer a comfy spot to sit and watch your kids play in the yard. Add some decorative pillows for a pop of pattern and color.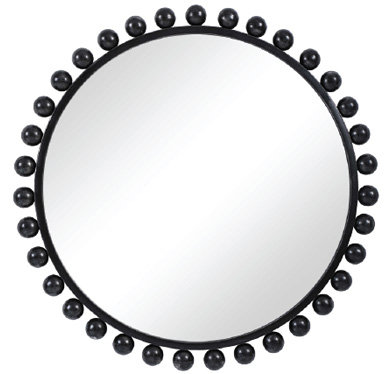 4. A mirror or other object can be used to add a decorative element to a large blank wall on a covered porch. Make sure to keep scale in mind when choosing something.