Yellow is so energizing & happy that I'm just bursting while writing this post.  Doesn't yellow make you happy just thinking about it?  Think sunflowers, mimosas, baby chickies, a warm sunny day…
Yellow can do so much for the soul and with hundreds of variations of the shade, it can be worked into just about any home.  My bedroom growing up as a kid was yellow, blue & white.  I LOVED it!  My room was always so bright & happy.  Because of it's balancing and harmonious properties, yellow can be combined with so many colors to make a lovely color palette.  (blue & yellow, orange & yellow, green & yellow, black & yellow, chocolate brown & yellow, the possibilities are endless)
You may remember, back in December, that Pantone announced Mimosa (a warm sexy shade of yellow) as the color of the year for 2009.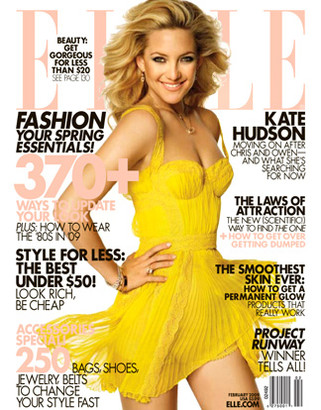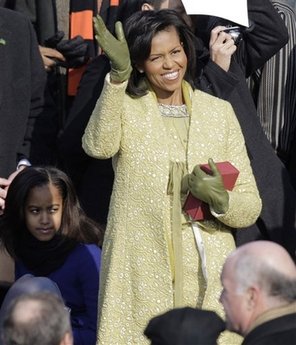 Open your eyes & you'll notice that yellow is just about everywhere these days.  Kate Hudson is wearing a fun, flirty yellow dress on the February cover of Elle.  Michelle Obama wowed crowds in a stunning Isabel Toledo "lemongrass" yellow suit for the Inauguration yesterday.
As home fashions often mirror runway fashions, yellow is popping up in furnishings and fabrics all over the world.  On a recent fabric hunting spree, I came across a wide range of gorgeous yellow fabrics.  From traditional styles to contemporary, the cheery color is making a big impact.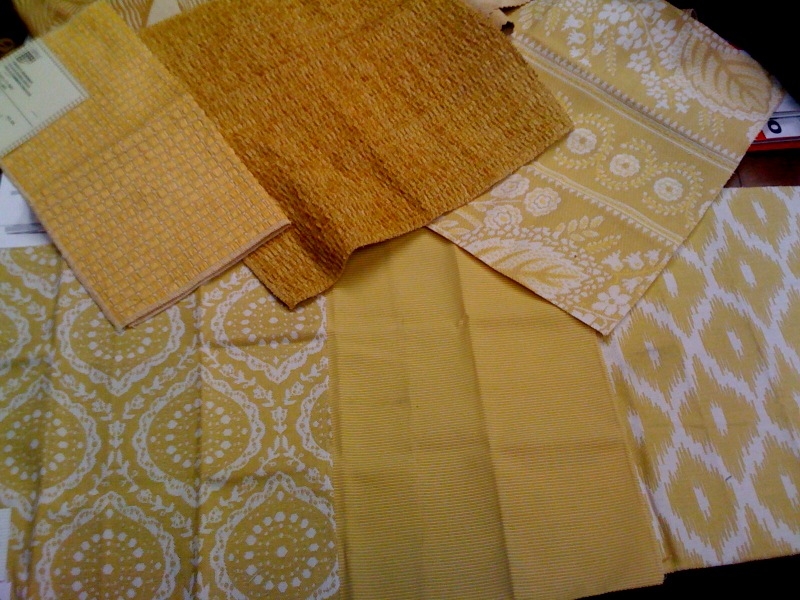 So, cheers to Pantone for choosing such a celebratory color like Mimosa for the color of the year.  Now, pop the bubbly & go make your home happy!