What a difference a week makes! A whole lot has happened at casa de Geyer.  We've officially moved into our new house & we couldn't be more excited!
If you're just joining in on the #oneroomchallenge, I decided to make over our laundry room & mud room.  Many people have asked why I chose these areas to focus on & the answer is really quite simple.  Since the people who bought our previous home bought almost all of our furniture, we're basically starting from scratch in the new home.  With ORC being a 6 week challenge, I knew with my current client project work load that there was no way I had time to design furnishings & get them ordered & here within the timeframe.  I also knew that the mudroom & laundry rooms were spaces I could pull together in my "spare time" because I had a pretty good idea of what I wanted.  I've tricked out areas like this for many clients and I've always wanted these rooms in our home to have a happy cheerful feeling.  Let's face it, laundry is not my favorite activity in the world but I figured making our laundry room a space that I loved walking into might inspire me to tackle those chores.
So, let's take a quick look at the before photos again.
And here's what our laundry room & mud room look like today  *All after photos by Dan Piassick*
One of my biggest focuses during our makeover was not only to make a colorful laundry room & mud room but to get creative with the organization of all of the daily necessities for these rooms.
I used a blue lacquered tray to organize containers holding detergent pods & clothes pins.  We use these clothes pins to keep socks together in the washer.  They help cut down our mismatched socks & they're safe in the wash.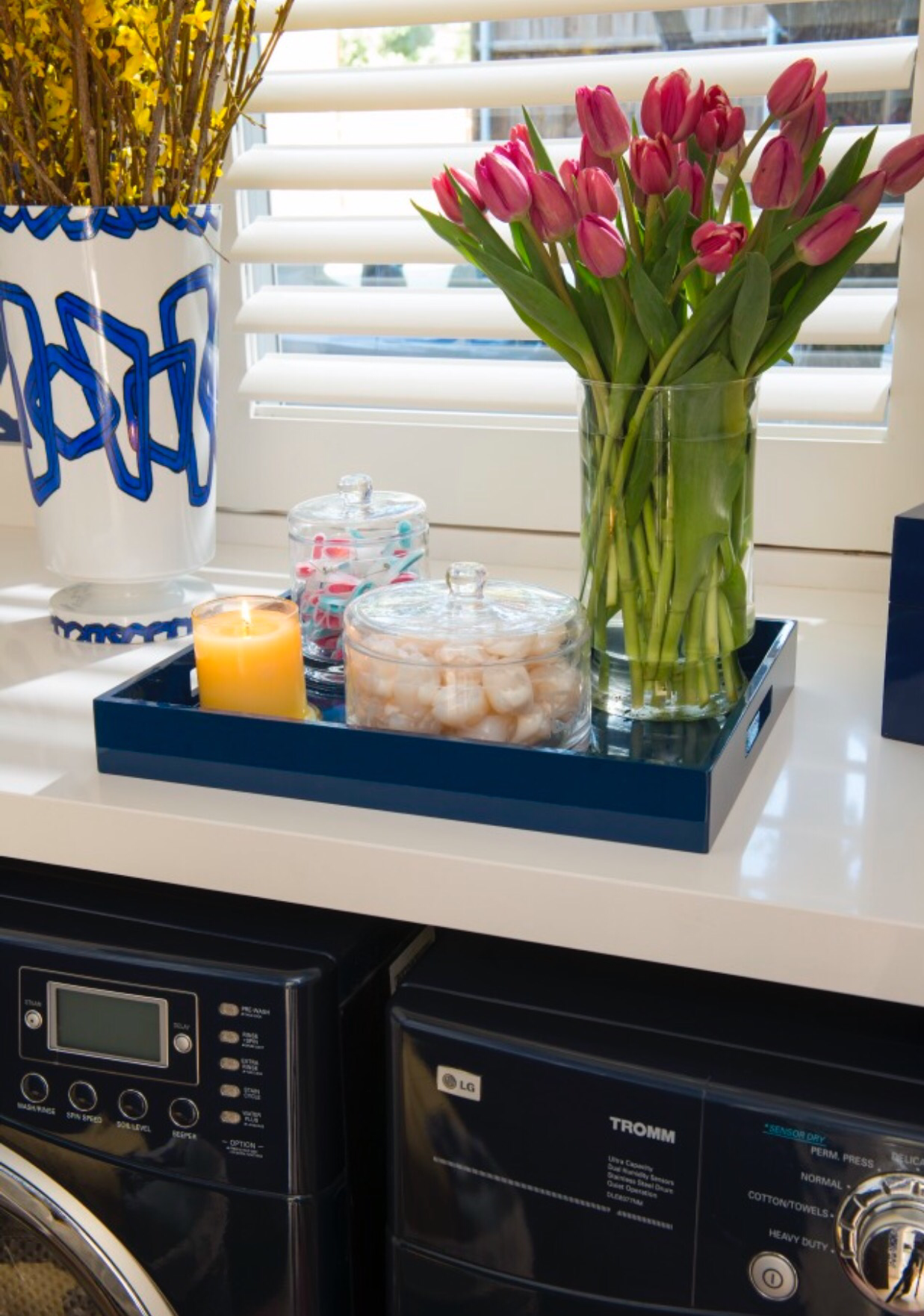 I chose a yellow lacquered box to hide our dryer sheets.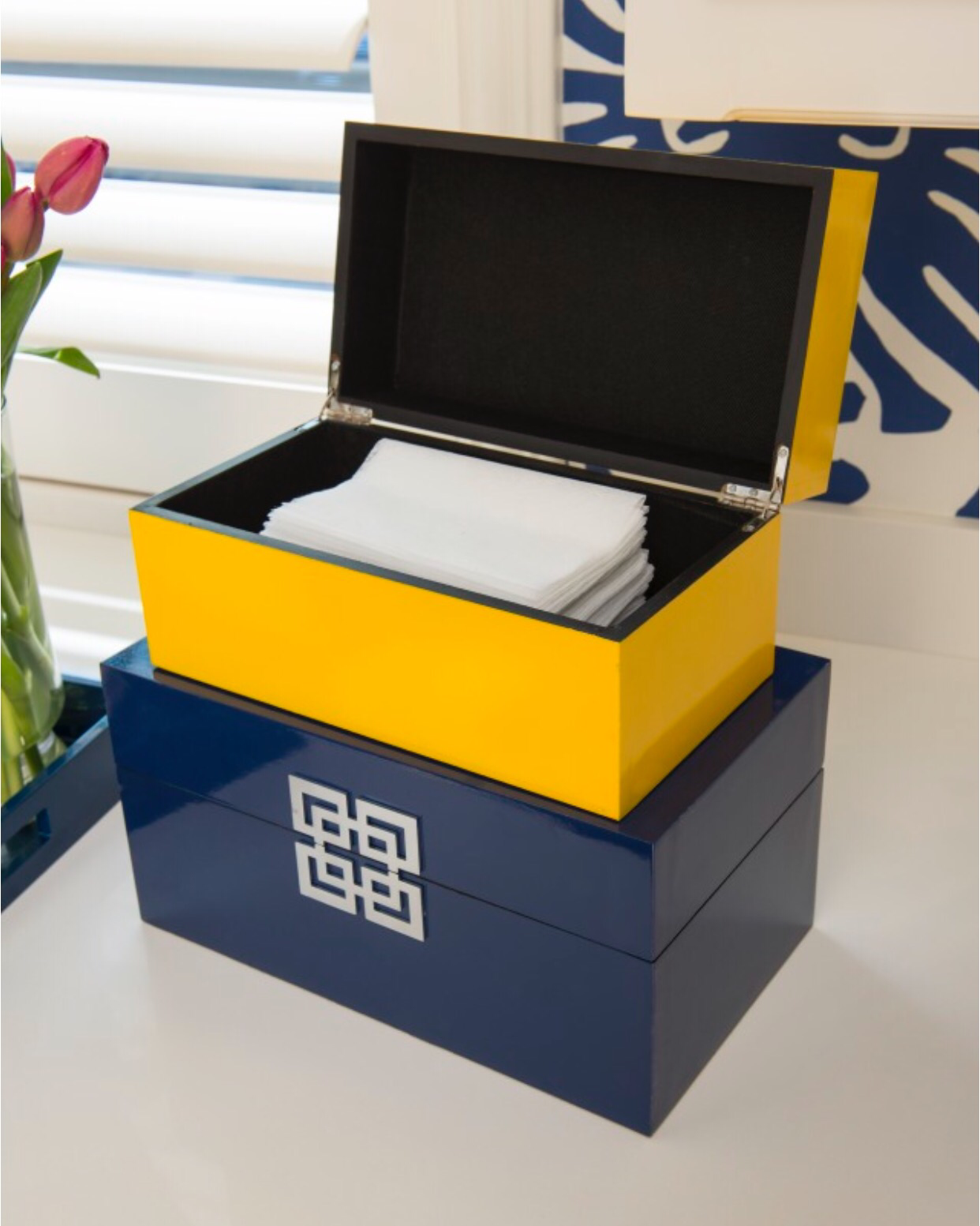 The blue lacquered box hides essentials like tide pens, scissors, safety pins, a sewing kit & lint brush.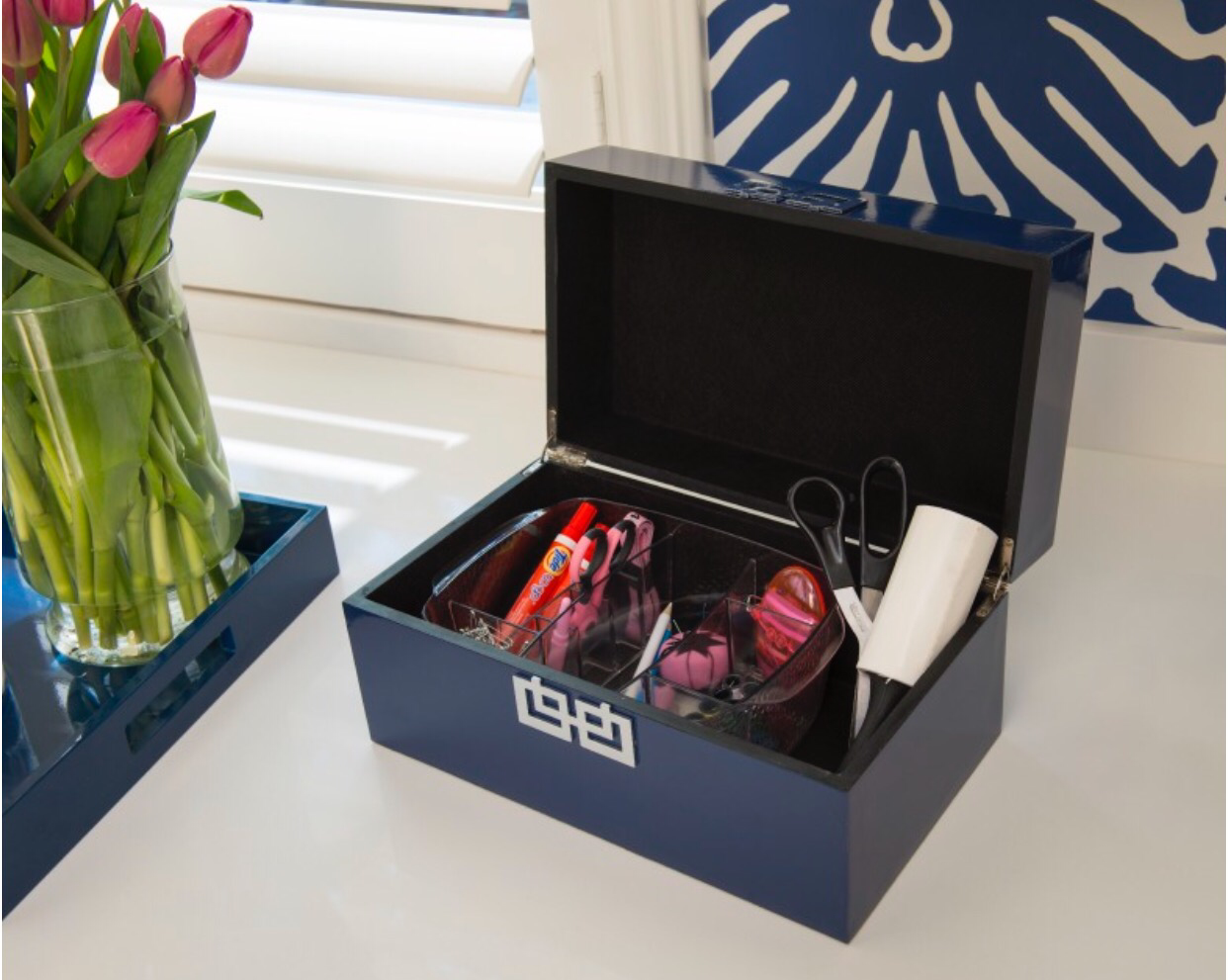 Each family member has their own storage baskets in the mud room including our dog Roxy.
And now for a few of my favorite design elements!
Lighting:  I've had my eye on the Taylor Burke "Don't Fret" pendant chandelier for a while now.  I think it turned out perfect in the laundry room!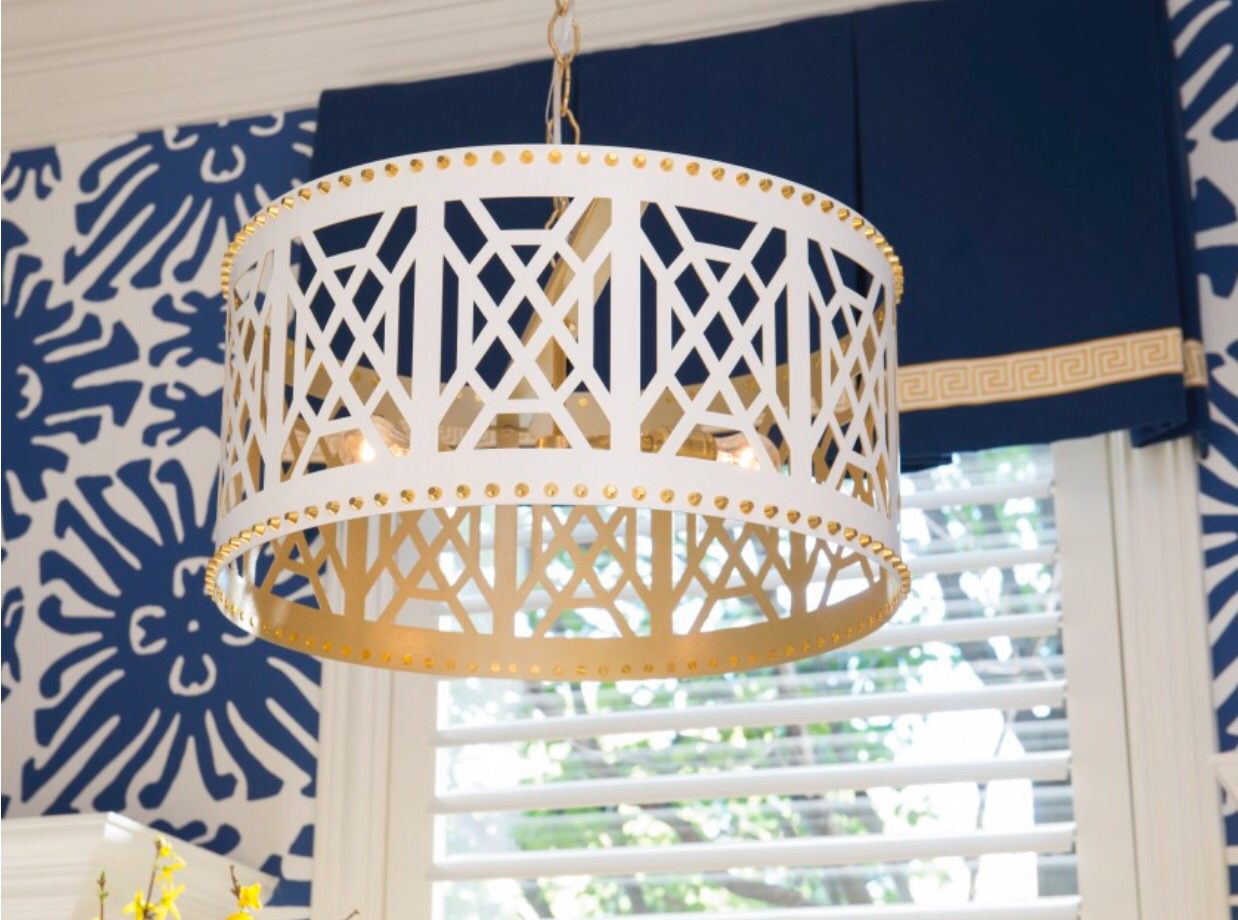 I selected these brass Barbara Cosgrove sconces to add additional lighting over the lockers & I love the way they look on top of the wallpaper!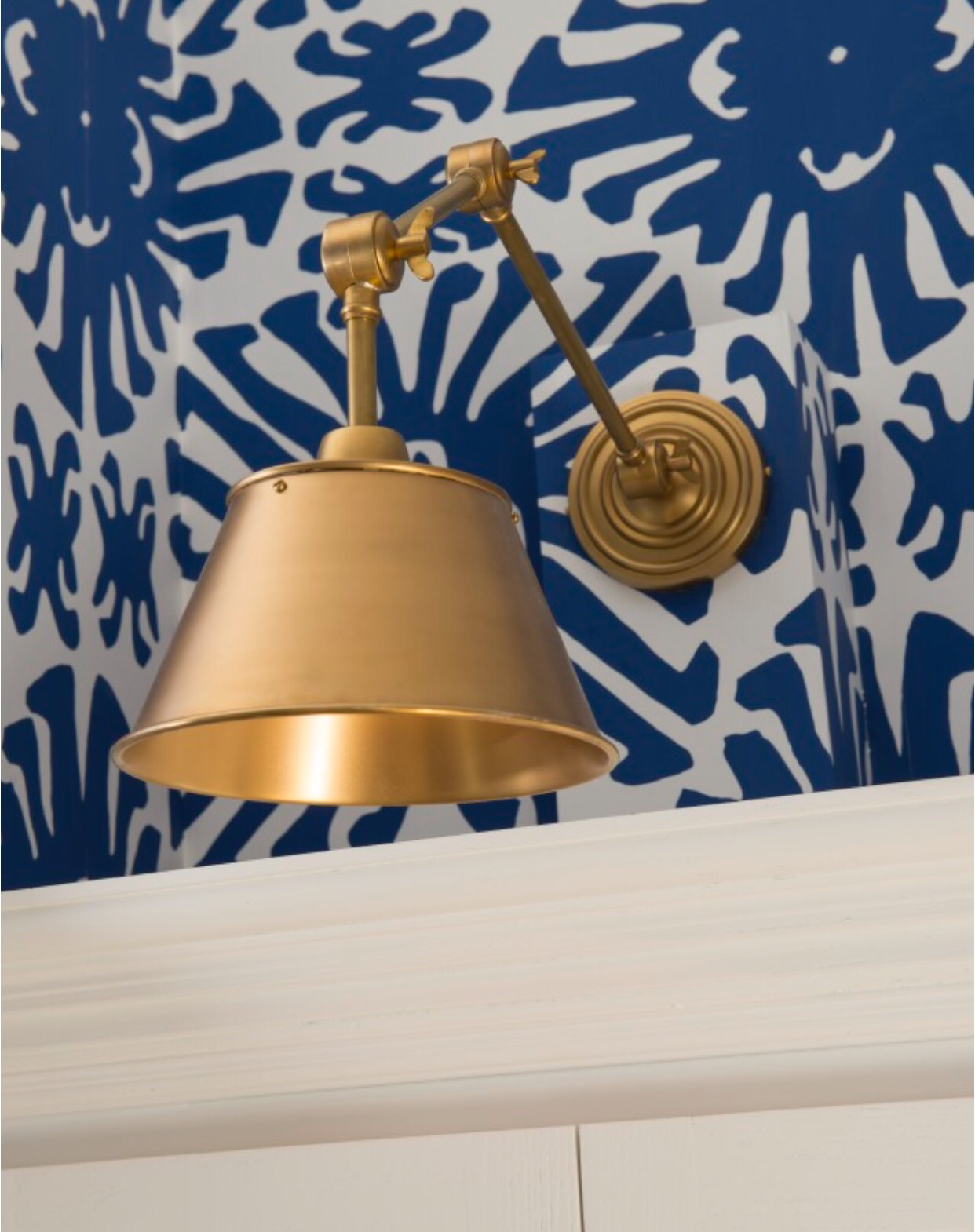 I kept the window treatment fairly simple so that it would compliment the wallpaper & not compete with it.  I love the acce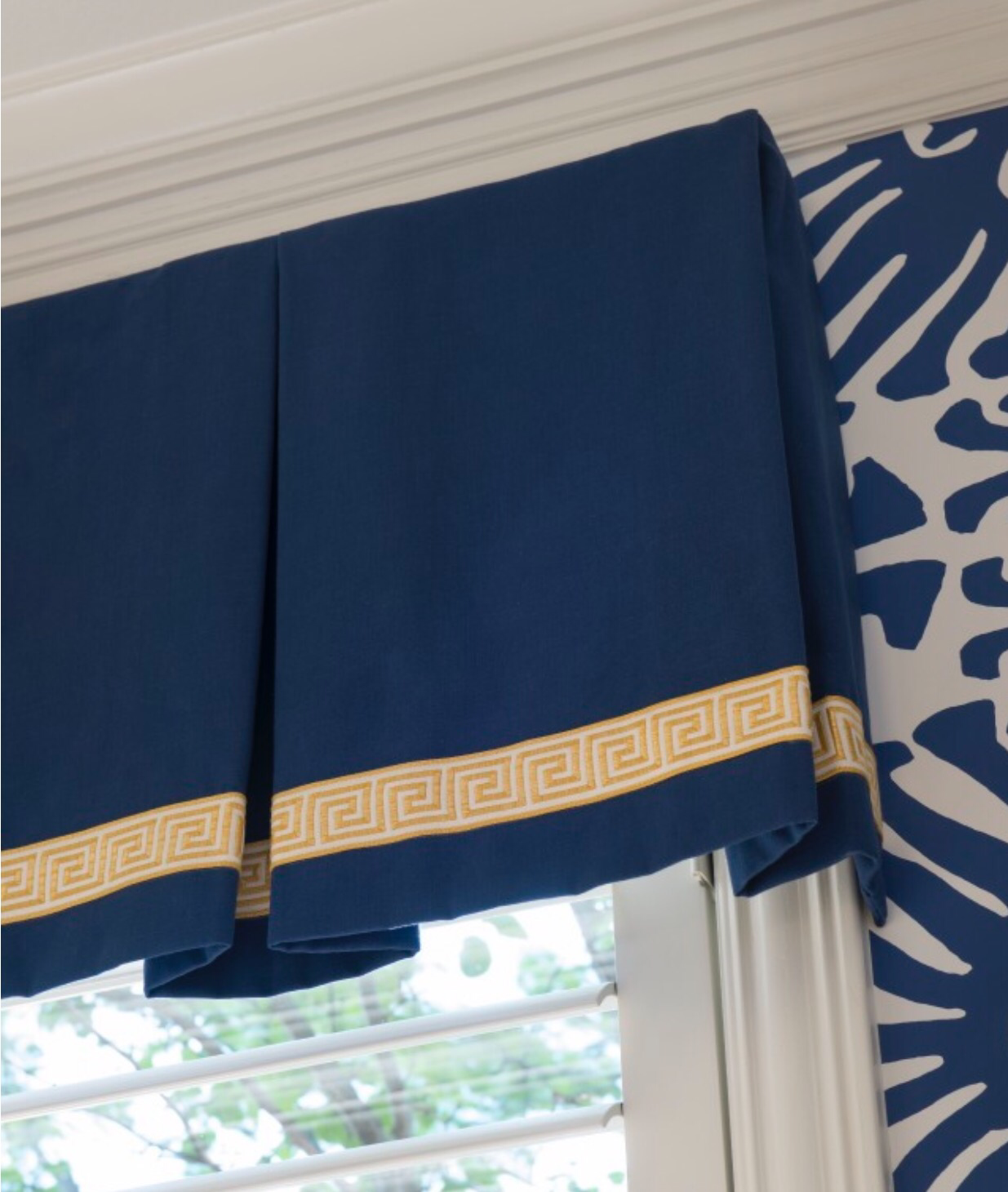 nt of yellow with the Greek key trim tape.
The hardware is still one of my favorite selections.  I love how it plays off of the wallpaper.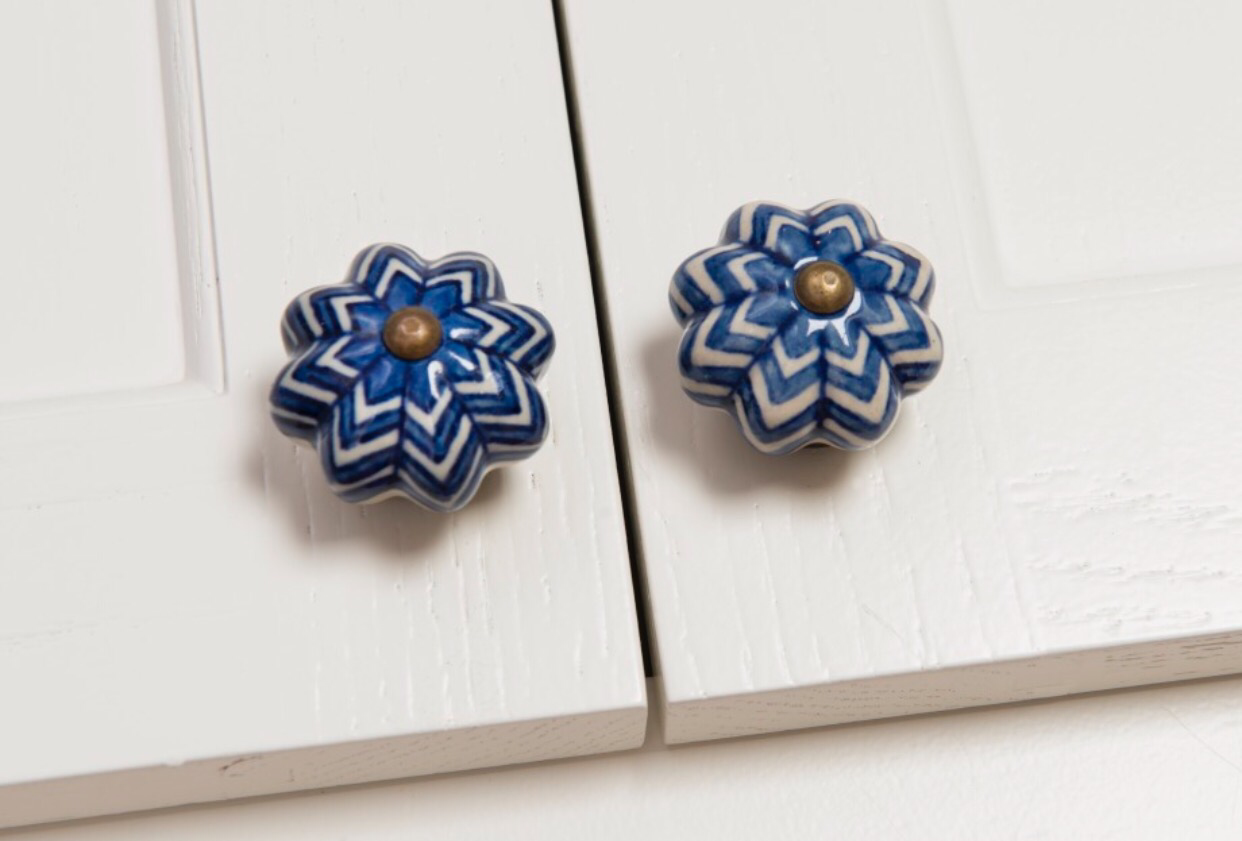 I used two acrylic & brass double robe hooks for each family member to hang their bags in the lockers.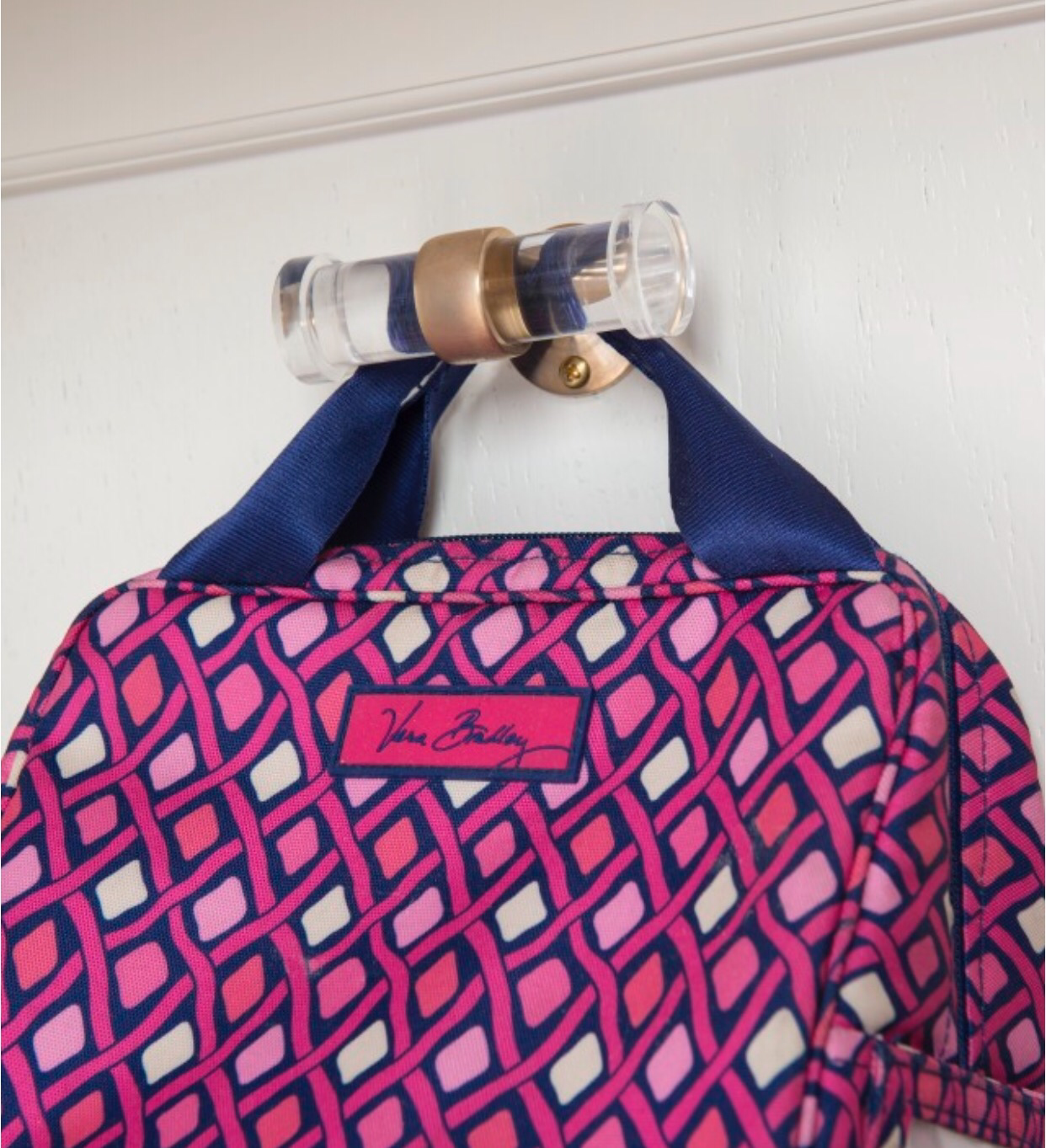 I had monogrammed pillows made for each family member to designate their locker area.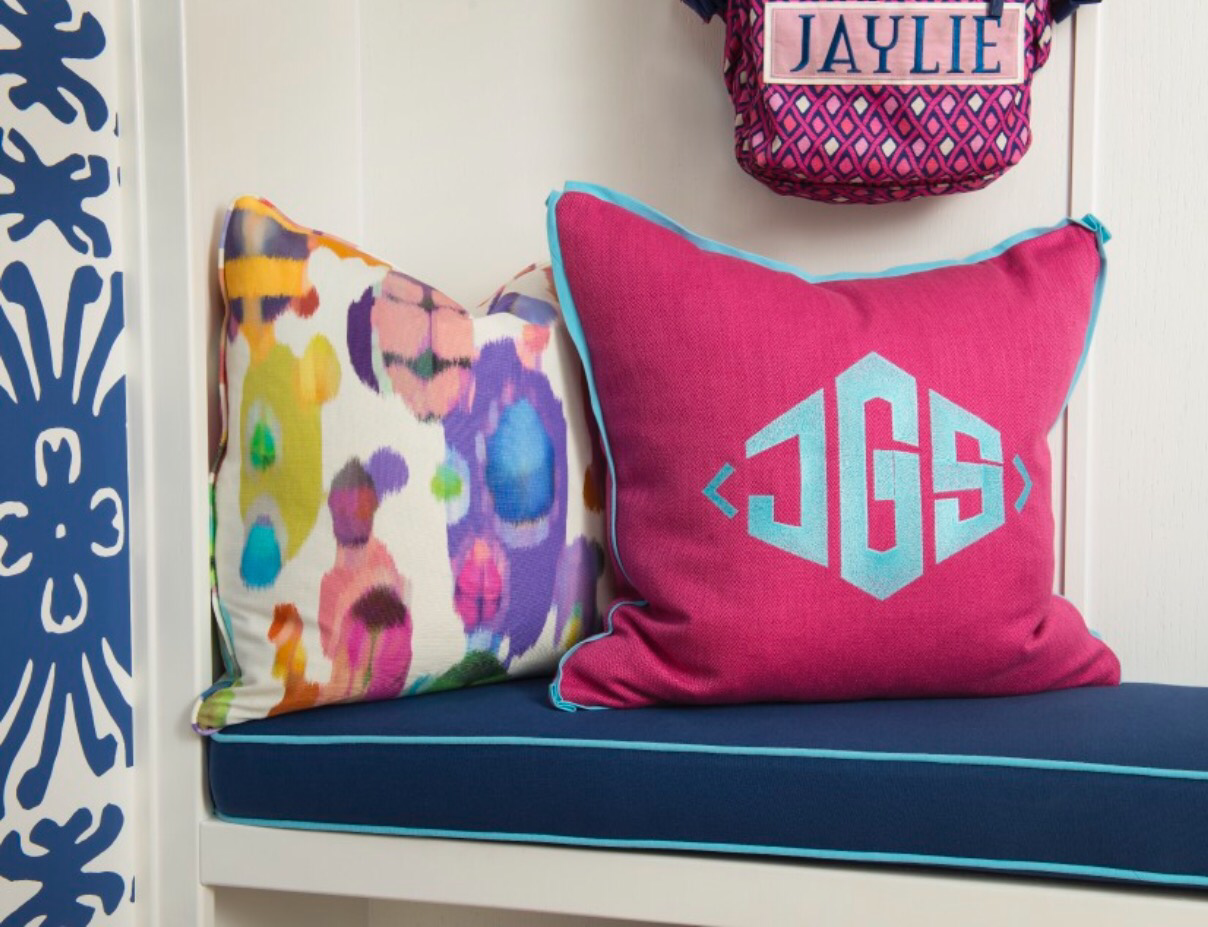 I had a blast with the Spring 2016 One Room Challenge!  Since we're starting from scratch in our new house, you can bet that I'll be back for more One Room Challenge fun!
Happy designing everyone!
Save