I make this yummy salad often at our house & it's always a favorite ~ even with my 5 year old!  It's really easy & you could basically add whatever veggies you like.  And, of course the designer in me likes the fact that this salad is layer upon layer of gorgeous color.  It's super easy & ready in minutes.  And, I have to give a big shout out to Williams Sonoma for offering my new favorite kitchen utensil ~  our counter block cutting board (Thank you Mike & Pam Harvey for one of our favorite wedding gifts!!!)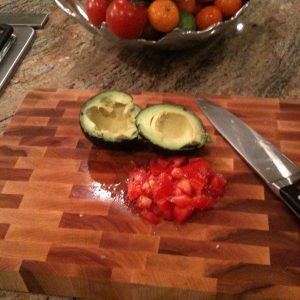 So, here is a pictorial step by step of how I make it for my family.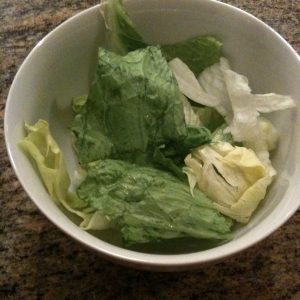 Start with your favorite lettuce.  We like leafy romaine.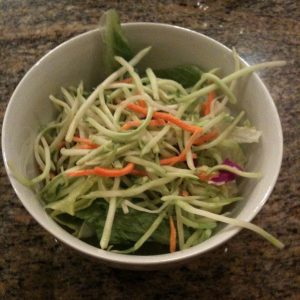 Toss in some broccoli slaw ~ shredded broccoli, carrots & cabbage.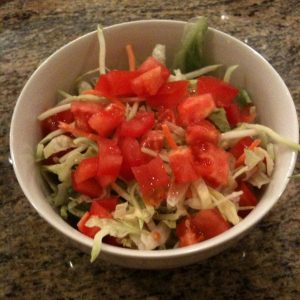 Add some diced vine ripened tomatoes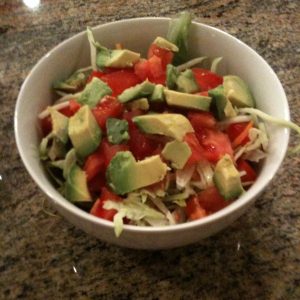 and some avocados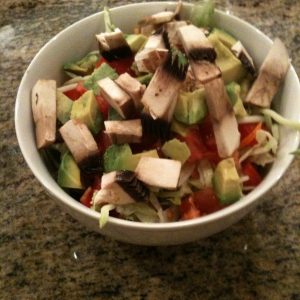 a few mushrooms ~ I usually use portabellas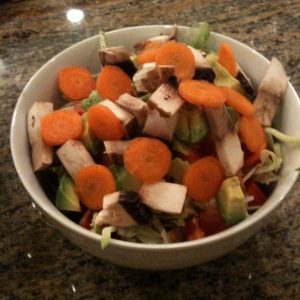 Carrots for color & crunch!  Not only is this salad going to be super yummy, it's also pretty to look at!  Just look at the color.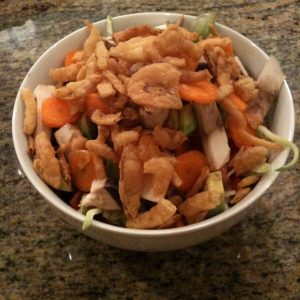 Lastly, add a few crispy onions ( French's aren't just for Thanksgiving! Plus, everything else in this salad is uber healthy, so go ahead & be a little bad…
Drizzle on your favorite dressing & Bon appetit, mes amis!