I'm a bit behind on blogging about the updates in our study 😬. Hopefully you've been following along on Instagram though & you're enjoying the behind the scenes & sneak peeks on Instagram stories. We had a blast at market! It was a very productive trip & I cannot wait to share all of the goodies we found for IBB Design Fine Furnishings & my clients' projects!
I'm playing catch up after being out of town & wanted to share the progress of our study makeover. To be honest, there hasn't been a whole lot of activity happening during weeks 3 & 4. We're sort of in the hurry up & wait phase. Everything is on order & now I'm just crossing my fingers that everything arrives & gets installed in time.
I had this quilted yellow leather chair up in our guest bedroom but I decided to try it out down in our study. I'm loving it here by our fireplace & have enjoyed having my morning coffee here. I found the perfect little drink table in brass & blue to use next to it.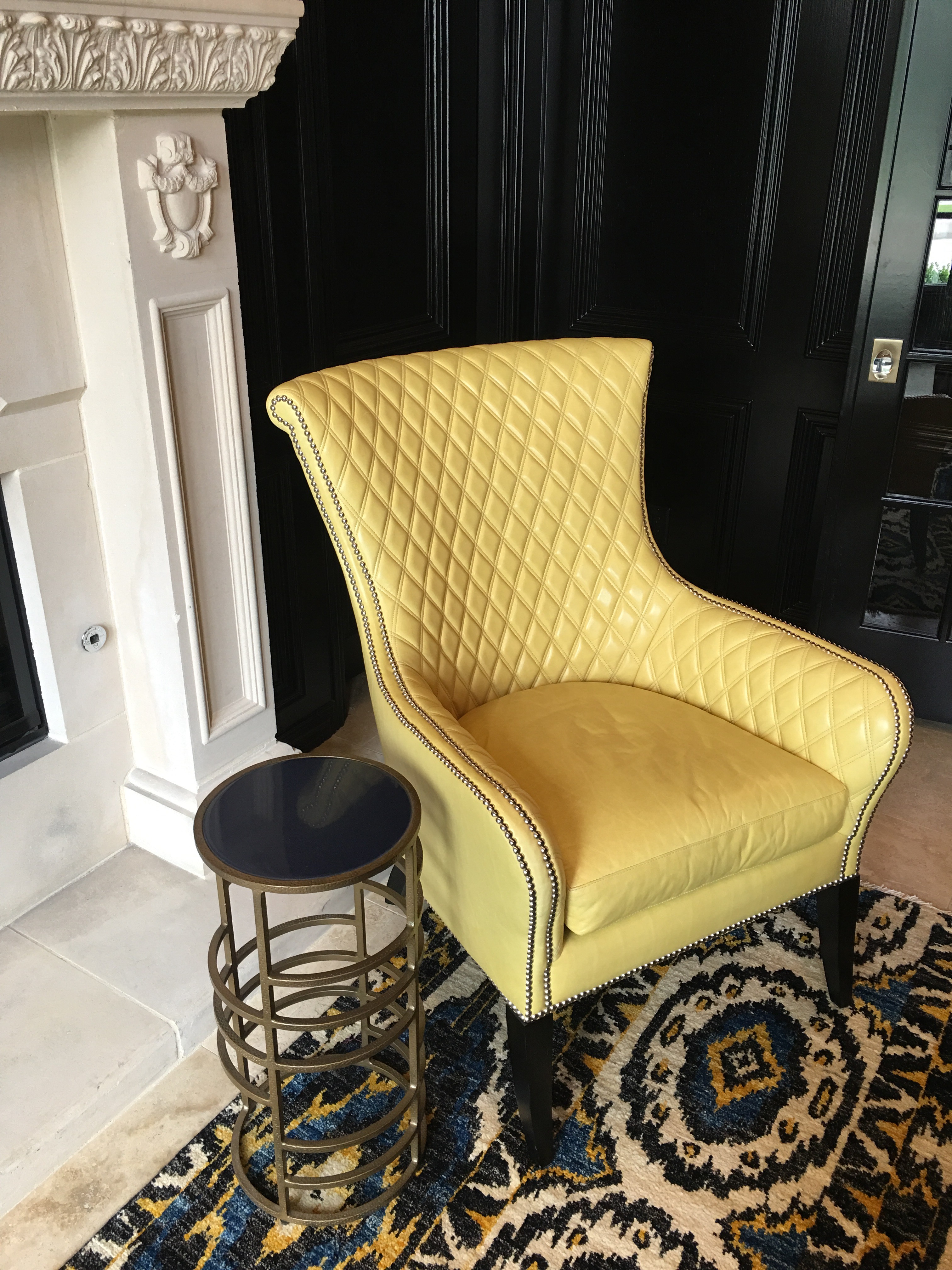 Both of my daughters love to be in here with me when I'm working so I added this ottoman to tuck underneath the desk. We've also enjoyed using it to kick up our feet when we're sitting in the yellow leather chair.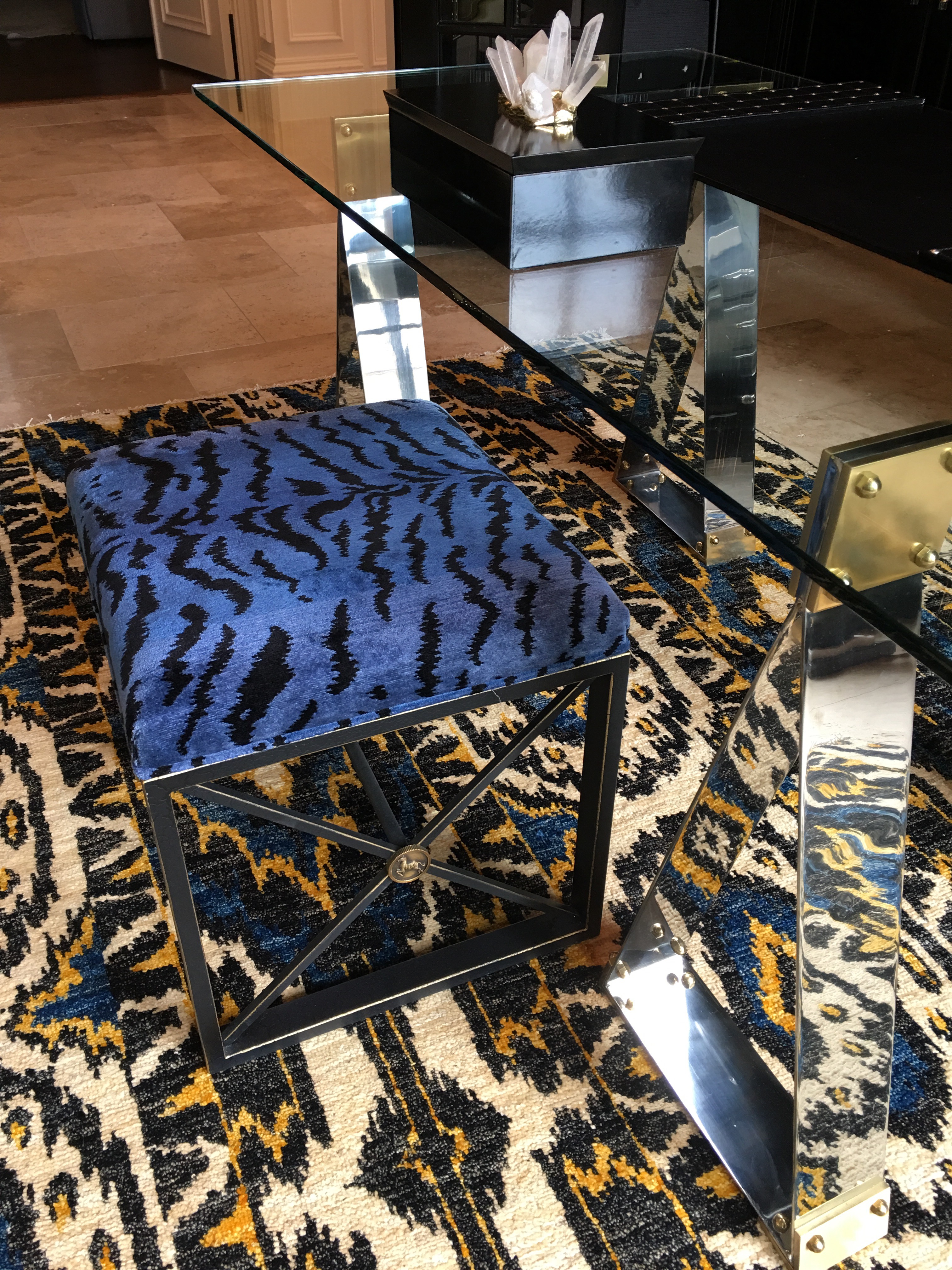 Roxy is patiently awaiting the arrival of our new sofa. It will sit here in front of the windows. It's going to be the perfect post for our guard dog 😉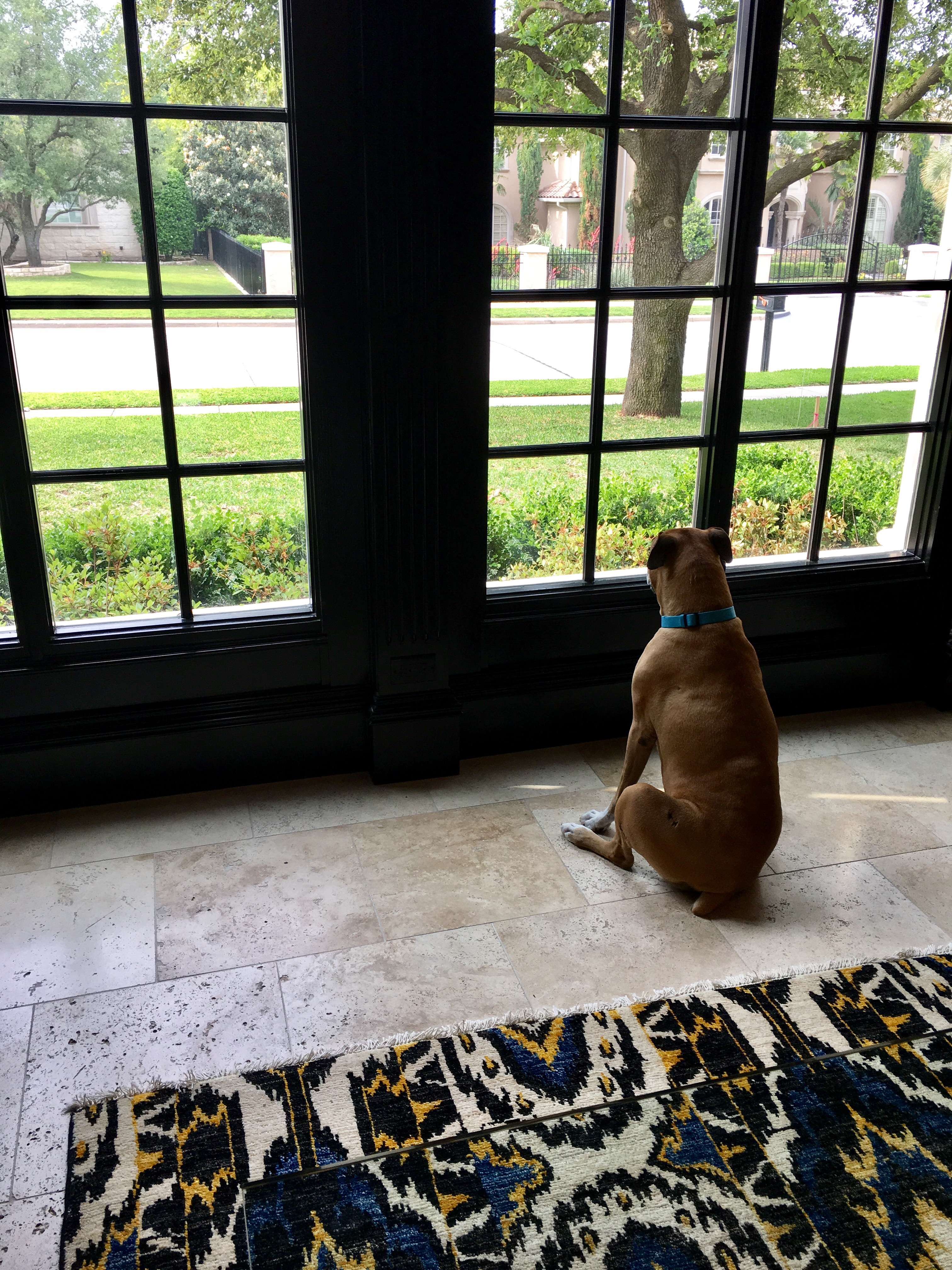 I selected this gorgeous sofa from Hancock & Moore. I'm having it upholstered in the gorgeous Moonlight Monet blue leather from Century. It will have brass nails and brass ferrules. The sofa shipped on Thursday. When I tracked it on Friday it was in a holding pattern in a warehouse but they assured me it will arrive before Wednesday.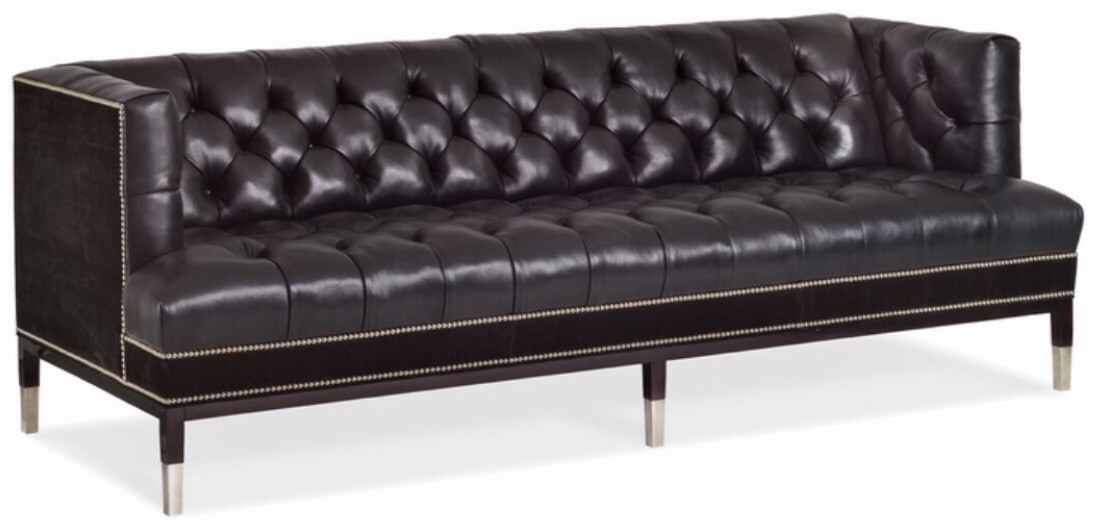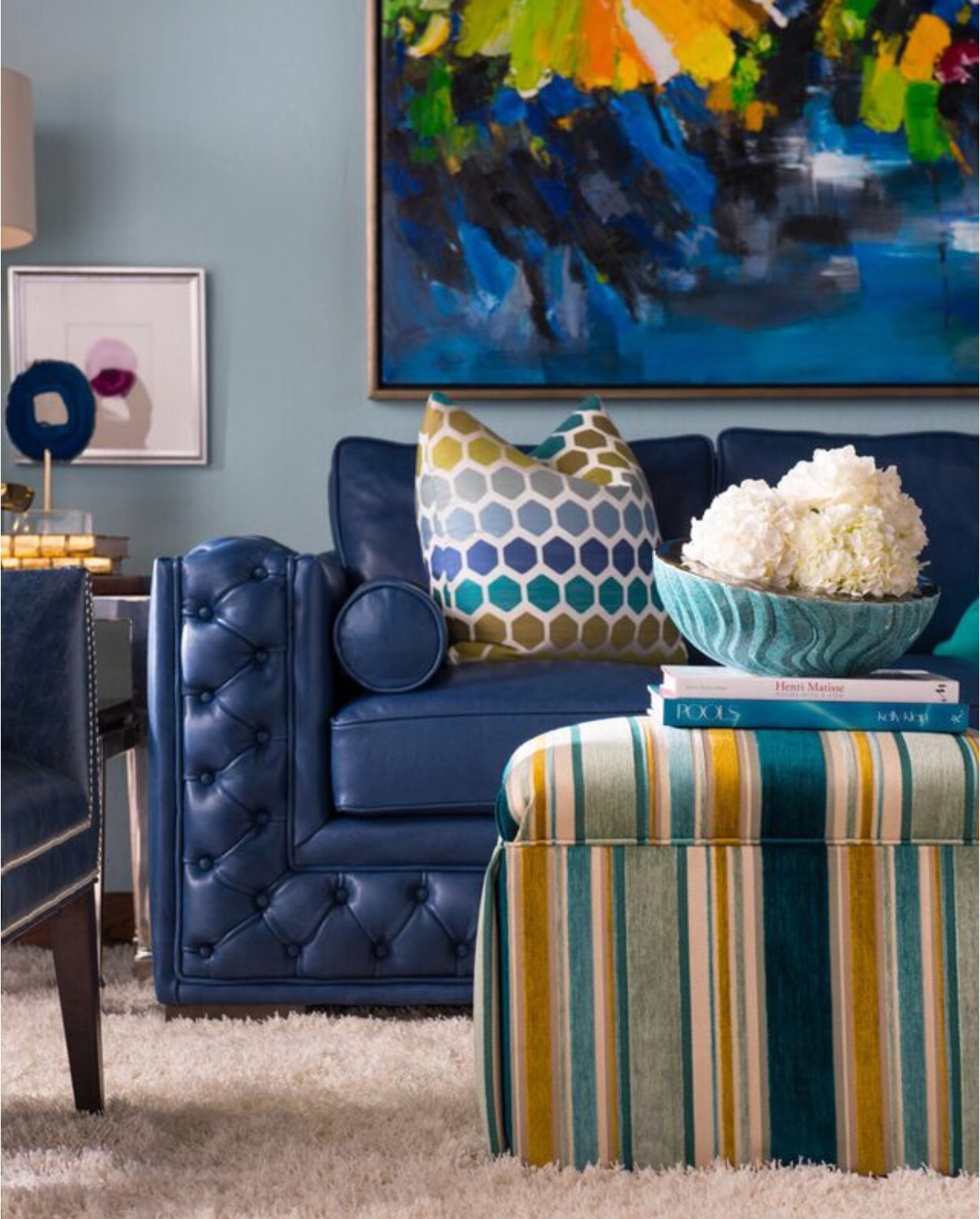 My original game plan was to use antique mirror to line the backs of the bookshelves and the area above the credenza. When they came to template, they said they couldn't do each bookcase in one solid piece. It would have to have several seams in each section due to the way the bookshelves were constructed. I decided I couldn't live with that many seams. It just wouldn't capture the look I was after so I had to come up with plan b. I found a gorgeous gold leaf wallpaper from Donghia. It has a beautiful reflective quality to it. The paper will be going up on Monday. I can't wait!  After that goes in, I'll be working on getting the bookshelves accessories & organized. Family photos, treasures, my cocktail table book collection & a few favorite pieces of art & accessories will fill the shelves.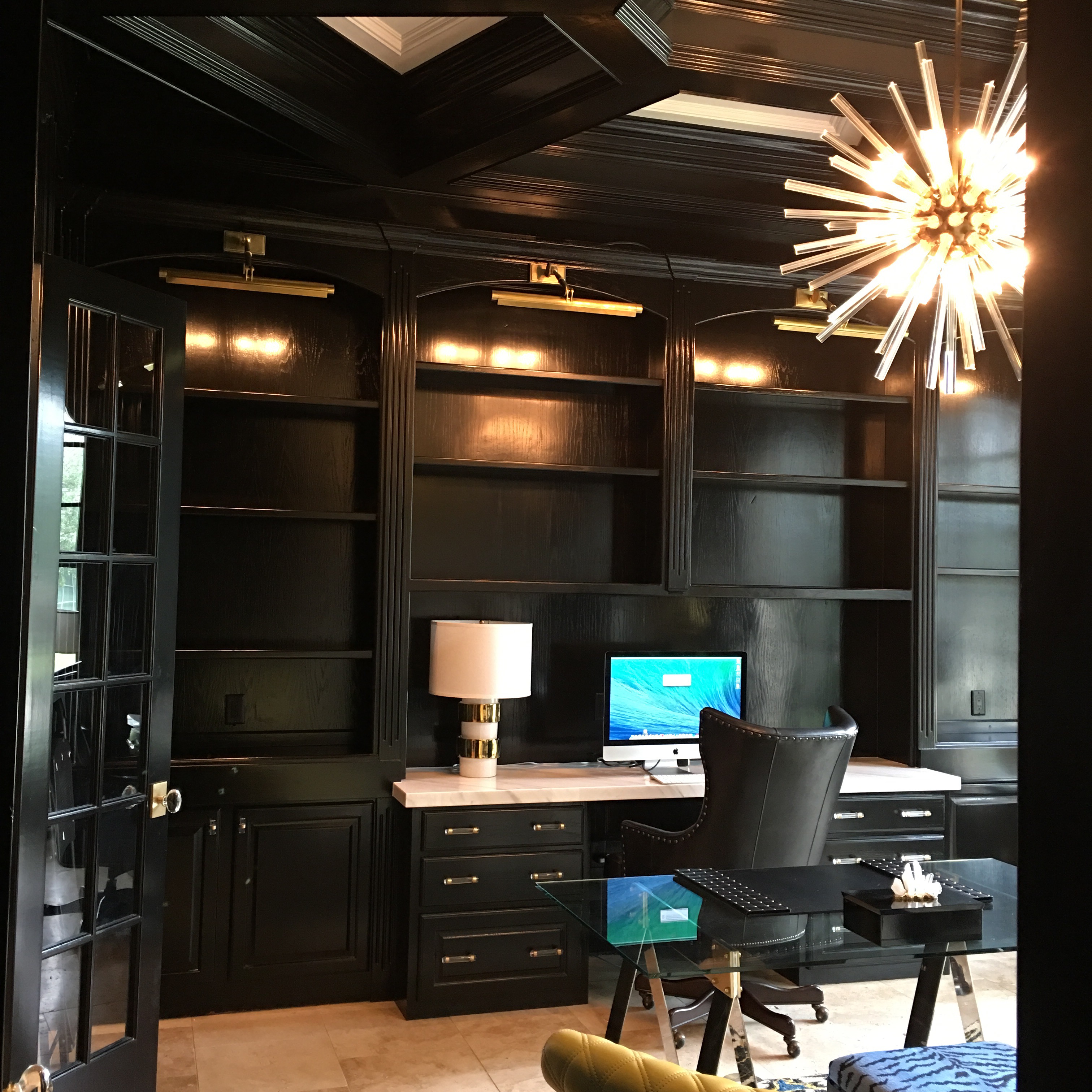 The traversing drapery will also be going in on Monday. I had originally ordered this David Hocks fabric that I'd been pining over for quite some time. I actually ordered it back in December. You heard me right!  December!  It was backorderd & kept getting pushed back.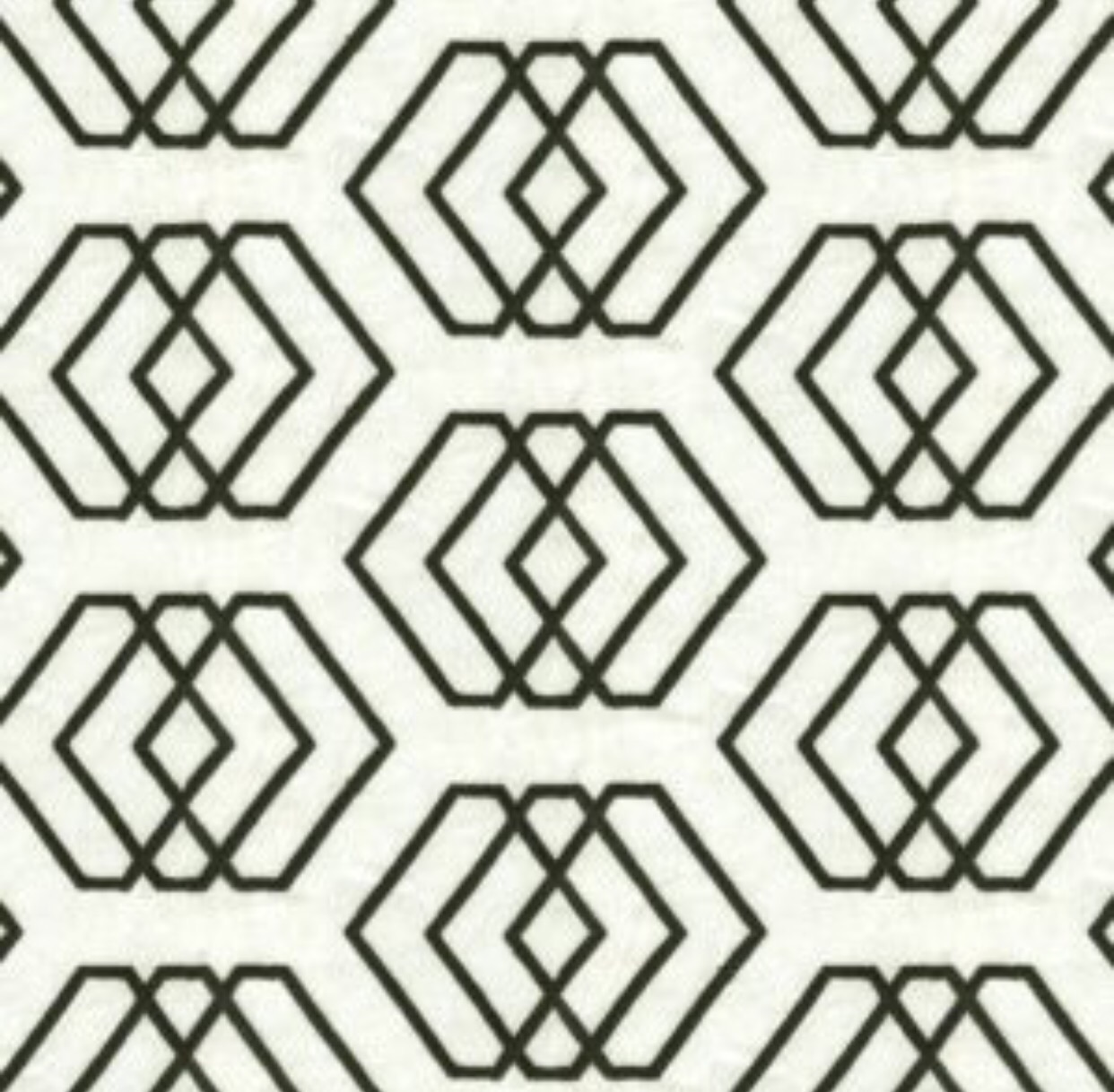 Right before this challenge started, it looked as if I may never receive the fabric so I came up with plan b. I designed this embroidered fabric & was having it made. I just love how the design turned out.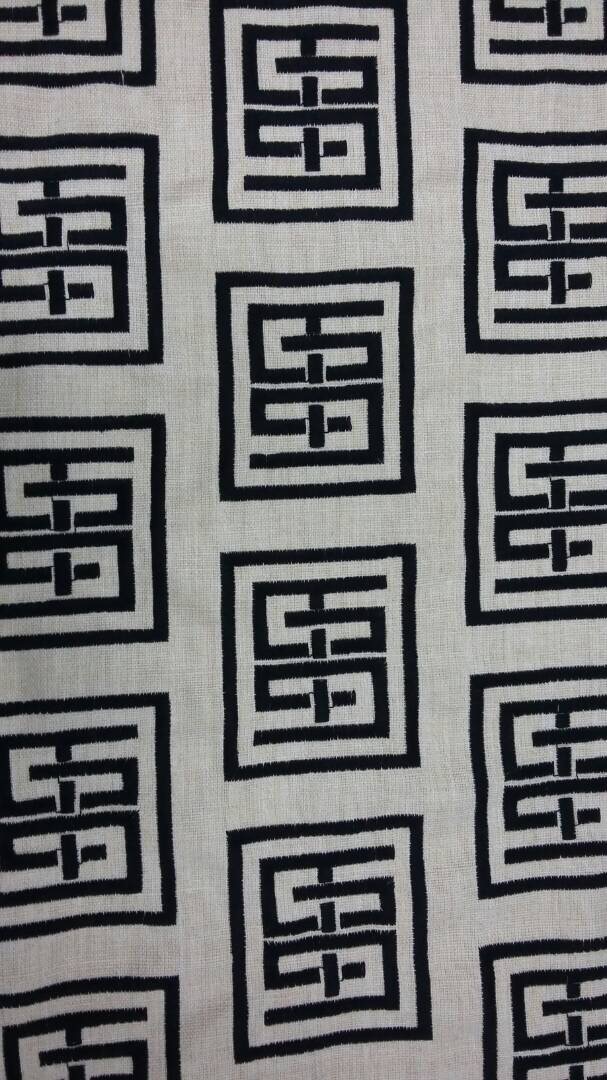 Come to find out, the David Hicks fabric ended shipping straight to my workroom & the drapery is now done.  I'm excited to see how it turned out!  The fabric I designed is still on its way so I'll find another project to use it in 😉.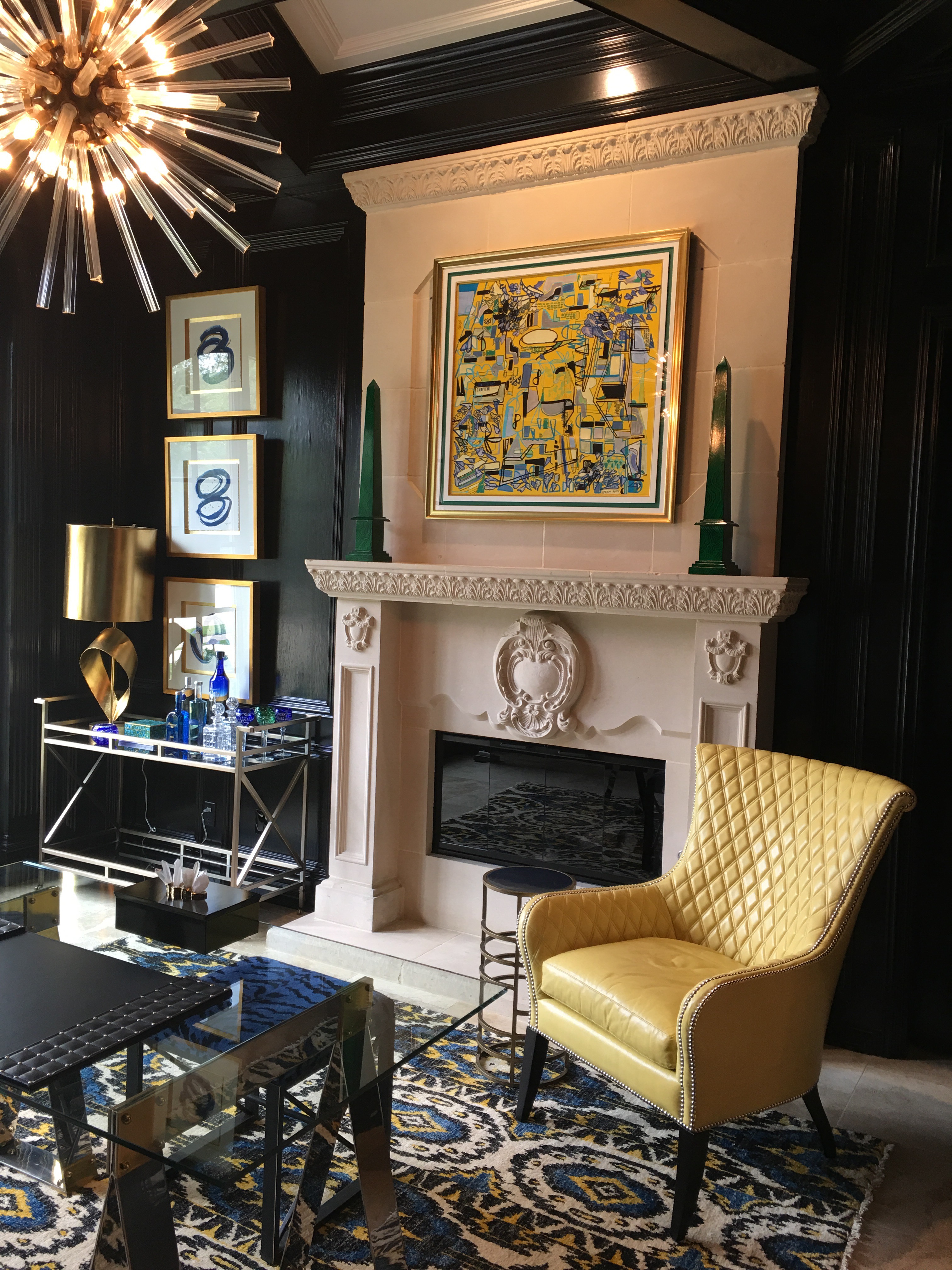 Many things will be happening this upcoming week so make sure you follow along on my Instagram stories for sneak peeks & updates!  We're in the home stretch!