Shay,
I watched a show on GMT (quite awhile ago now) where you showed a sofa upholstered in a "new" leather like material.   I think you said that it would be very durable.  Can you tell me what it was called and a little more about it.  Also if you have used it & whether your customers/clients have been satisfied.
Thanks.
Mary – Arlington, TX

Dear Mary,
Thank you so much for your question!  I get questions about how to find durable fabrics all of the time.  It's an issue on most people's minds.    The leather like material you are referring to is called Brisa.  It is a unique man made polyurethane fabric with a specially designed ventilation system that allows it to breathe.  The textile manufacturer, Gulf Fabrics,  simulates the look & feel of natural leather by creating a discreet grain pattern.  With over 200,00 double rubs, Brisa is known for it's high durability.  That's more than 30% more durable than what is required to be considered a "heavy duty" durable fabric.  It comes in a wide array of wonderful designer colors.  Here are a few of my favs: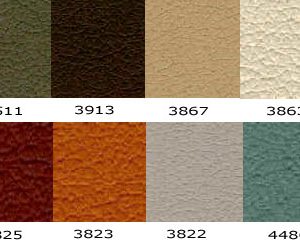 Presently, Century Furniture is the only furniture manufacturer who is using Brisa.  We have had several of their pieces in Brisa at IBB. I have heard only great feedback so far from clients.  It's as soft & supple as a really high grade quality leather.  One of my clients, who bought a sofa with the cushions covered in Brisa, says that their dog gets up on it all of the time & they haven't had any issues.  They also have 3 kids, so durability was a huge priority for them.
Here's a few more facts about Brisa:
Clinically proven to be more resistant to temperature changes than vinyl & leather.
Stays cooler than genuine leather in warm weather situations.
Resists cold weather stiffening & cracking.
Exceeds 200,000 double rubs
Cleans effortlessly with soap & water.
Most stains can be lifted with with alcohol-based solutions Fantastik or Formula 409