Today's "Fancy Word Friday" is matelassé.   Matelassé is a French word meaning quilted or padded.  It's a thick textile that appears to be padded, but actually has no padding within the fabric.  It can be hand-stitched or woven on a jacquard loom.  This quilted fabric is most commonly used in bedding but can also often be found on upholstery.  You will also see it in the world of fashion on handbags & clothing.   Oscar de la Renta even used matelassé in a collection of suits & dresses in the 1960's and still continues to do so today.
Most matelassé fabrics are done in a single solid color.  The hand stitching is often used to create a decorative pattern to add dimension to to the fabric.  If you love a French flair or a Shabby Chic approach to design, this type of fabric would fit well into your design plan.  Matelassé fabrics are often used in soft neutral colors, but as you can see from the photo to the left from Martha Stewart, the fabric is also stunning in bright bold colors.  The tangerine matelassé coverlet layered on top of crisp white linens is so refreshing.
Here are a few of my favorite matelassé fabrics & different ways they have been used in both interior design & the fashion world.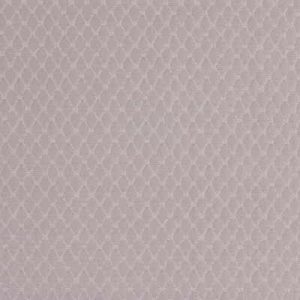 Beautiful diamond pattern matelassé in amethyst by Barbara Barry for Kravet Couture.  I LOVE lavendar!  It's such a soft, soothing & girly color.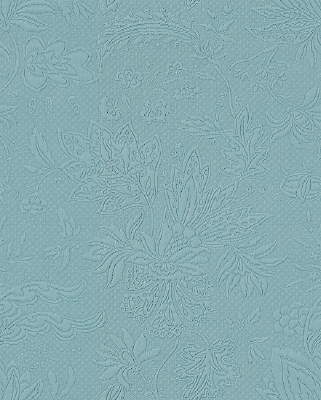 This gorgeous light blue matelassé by Kravet has an elegant pattern to it.  It's made fro 100% cotton so you can just imagine how soft & fabulous it is.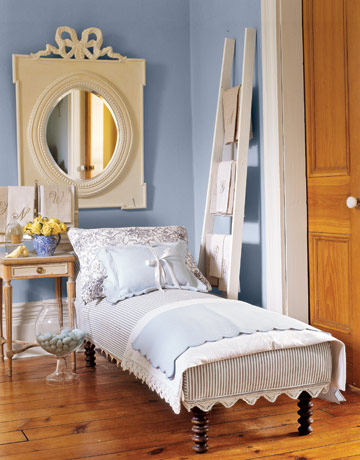 The matelassé coverlet at the end of this bed features a very common scalloped edge.  This shabby chic look would be fun in a guest bedroom or kid's room.  Image from Country Living.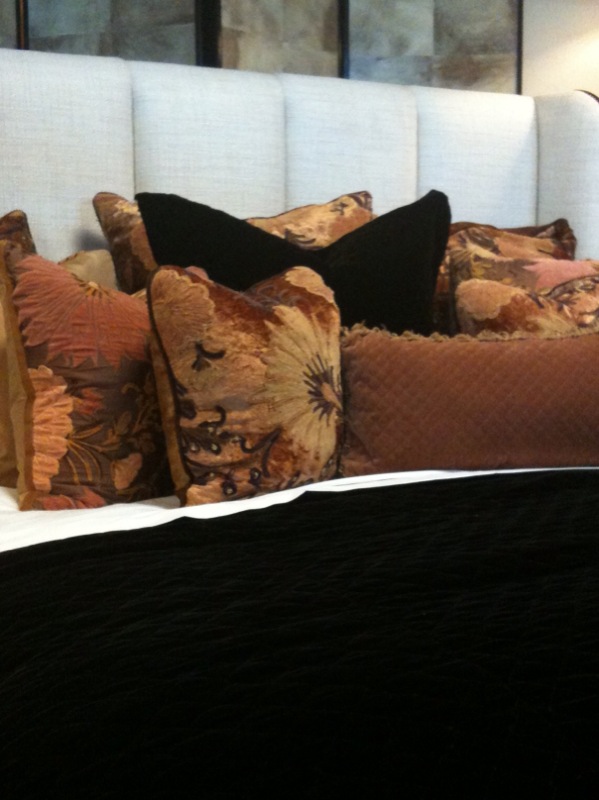 This rich chocolate brown matelassé coverlet adds a plush texture to this upholstered linen bed at IBB Design Furniture Showroom.  The Euro in the center  & kidney pillow are also out of matelassé fabrics.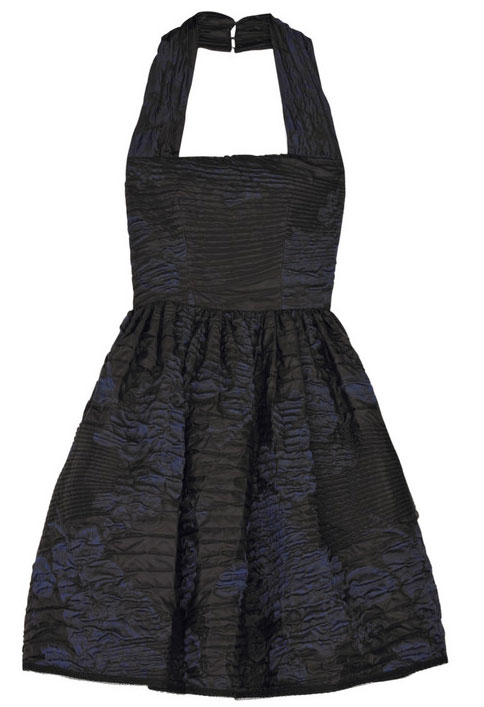 Black & Navy floral matelassé dress by Oscar de la Renta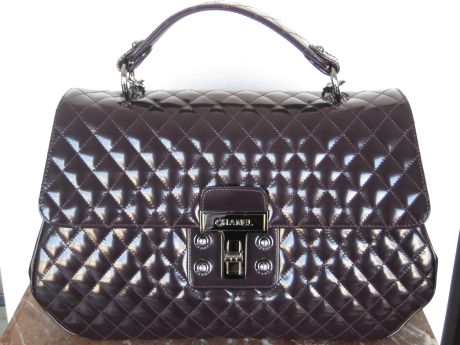 My friend Tina from Bagsnob snagged this stunning Chanel matelassé bowler bag on a trip to Paris.  Read more about this sexy bag in her post about it on Bagsnob here.