There were many spectacular pieces at the Fall 2012 High Point Home Furnishings market, but this one takes the cake. My jaw literally dropped when I turned the corner in the John Richard showroom and spotted this beauty!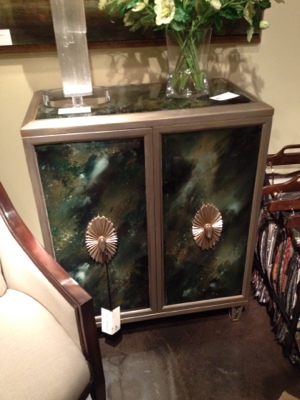 Jade 2 door cabinet by John Richard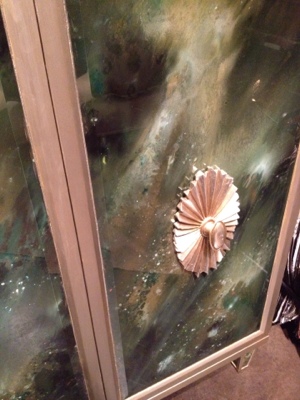 Up close detail of the amazing craftsmanship & dazzling beauty of this piece.
This is a brand new introduction, so it won't be available for 4-5 months, but I assure you – it's worth the wait! I have a spot in mind for it in my own home ;-). Available through IBB Design Fine Furnishings.
Tune in to Good Morning Texas this morning to see more of our fabulous finds from Fall 2012 market. I'll be recapping a few of my favorites!