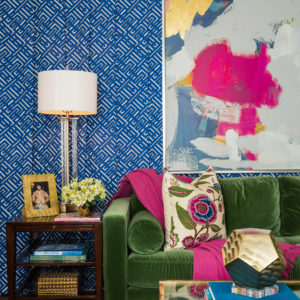 The big day is here!  I finally get to share the full room & all of the details with you for the One Room Challenge  sponsored by House Beautiful.  I was very honored to have been asked to be one of twenty featured designers for the Fall 2017 ORC & design the living room & dining area for one of Dwell with Dignity's projects.  This is my fourth time participating in the ORC & I love that this time I get the opportunity to give back.  I sit on the advisory board for Dwell with Dignity so I'm always happy to participate in more hands on activities with them.  I wish I could share more with you about the family but due to safety and privacy issues, I cannot.  I can tell you that the look on their faces when they walked thru the door to see the big reveal was absolutely priceless!  It was something that I will remember forever.  The project is an apartment home for a sweet woman and her two children.  The large open family room and dining space had it's challenges but it also had some great pros to work with.  Over the last 7 weeks, we designed & implemented a new look for the space.  We worked with the ORC sponsors and some of our vendor partners to secure furnishings, fabric & accessories to help give this family a fabulous new beginning.
Let's take a quick look at the before.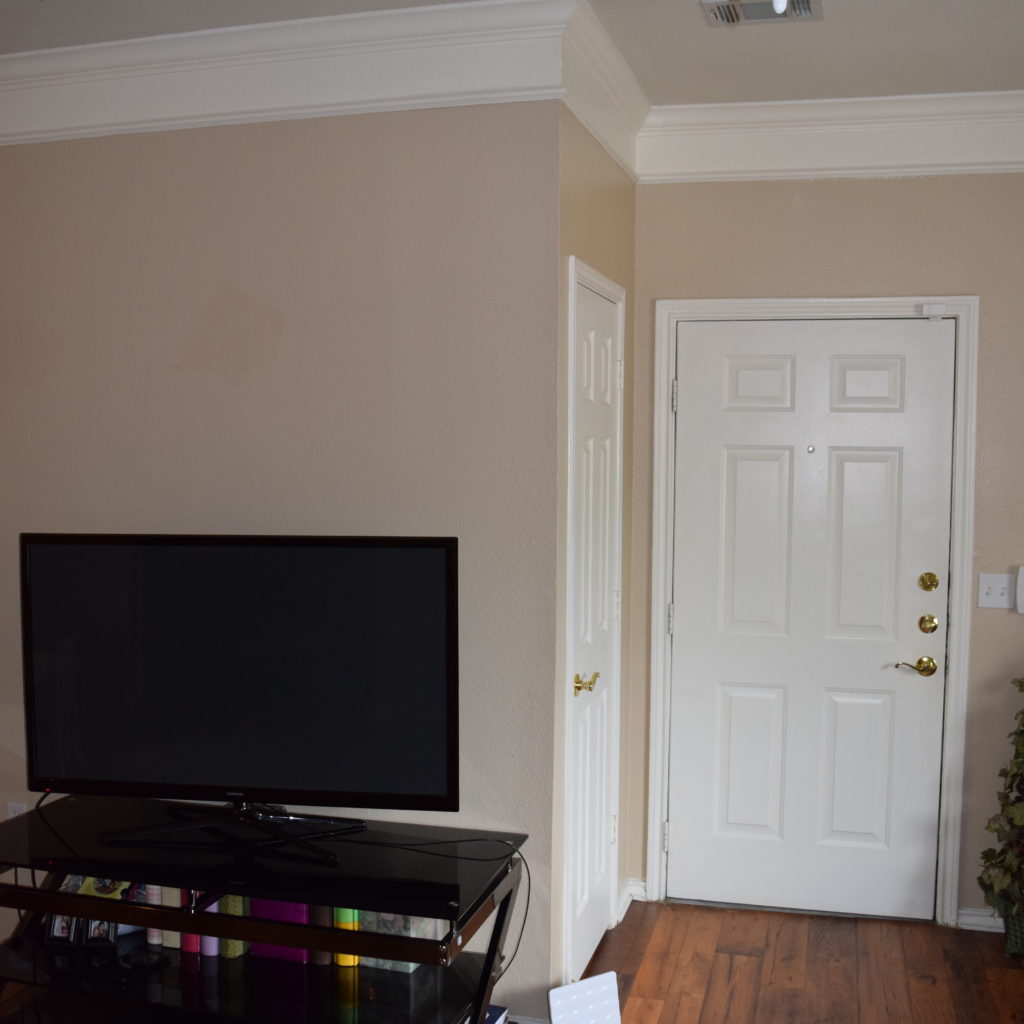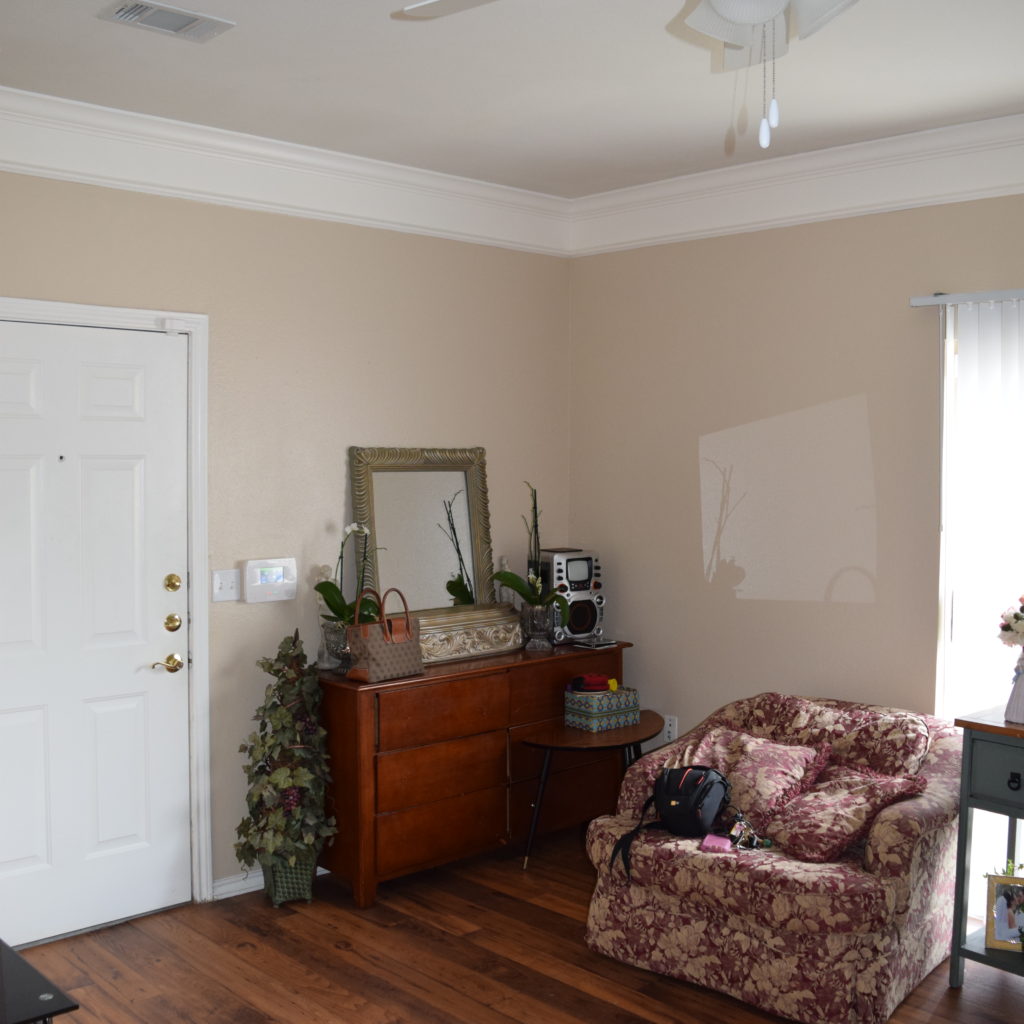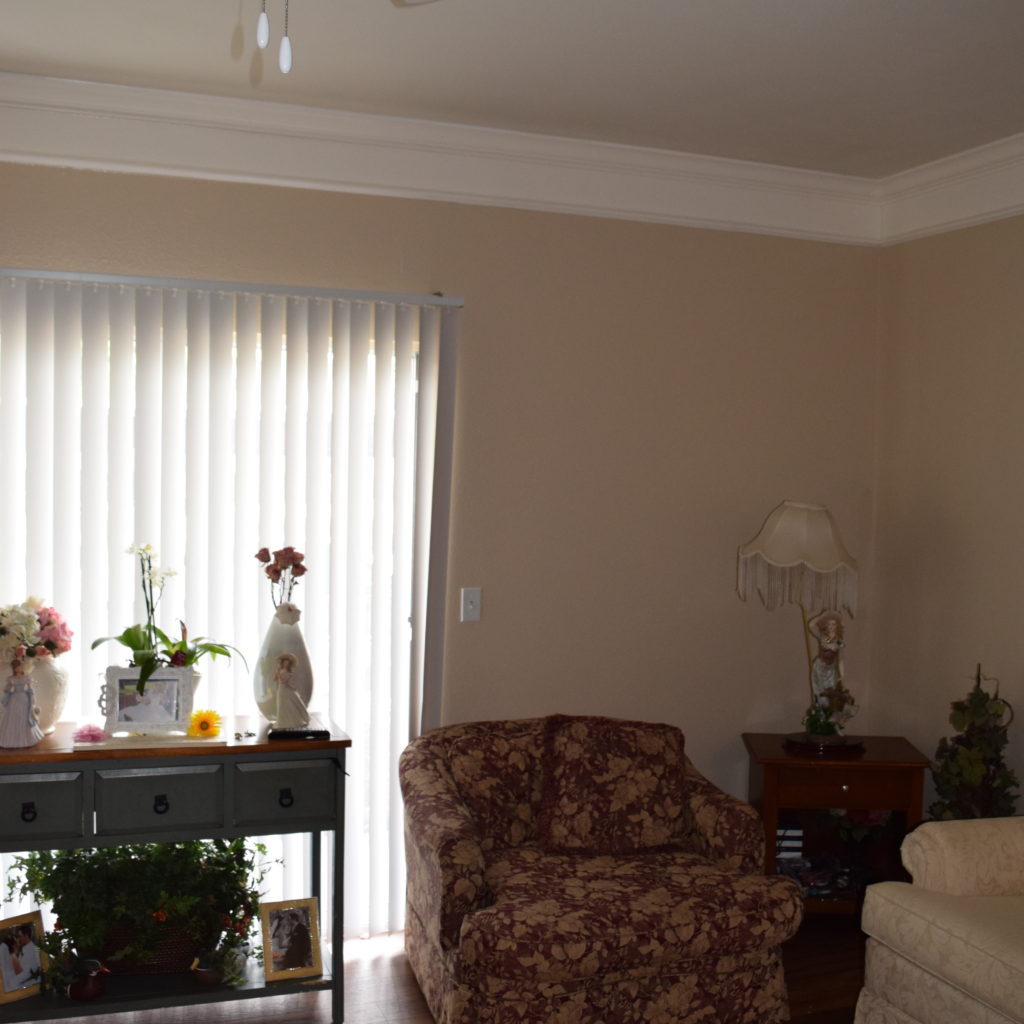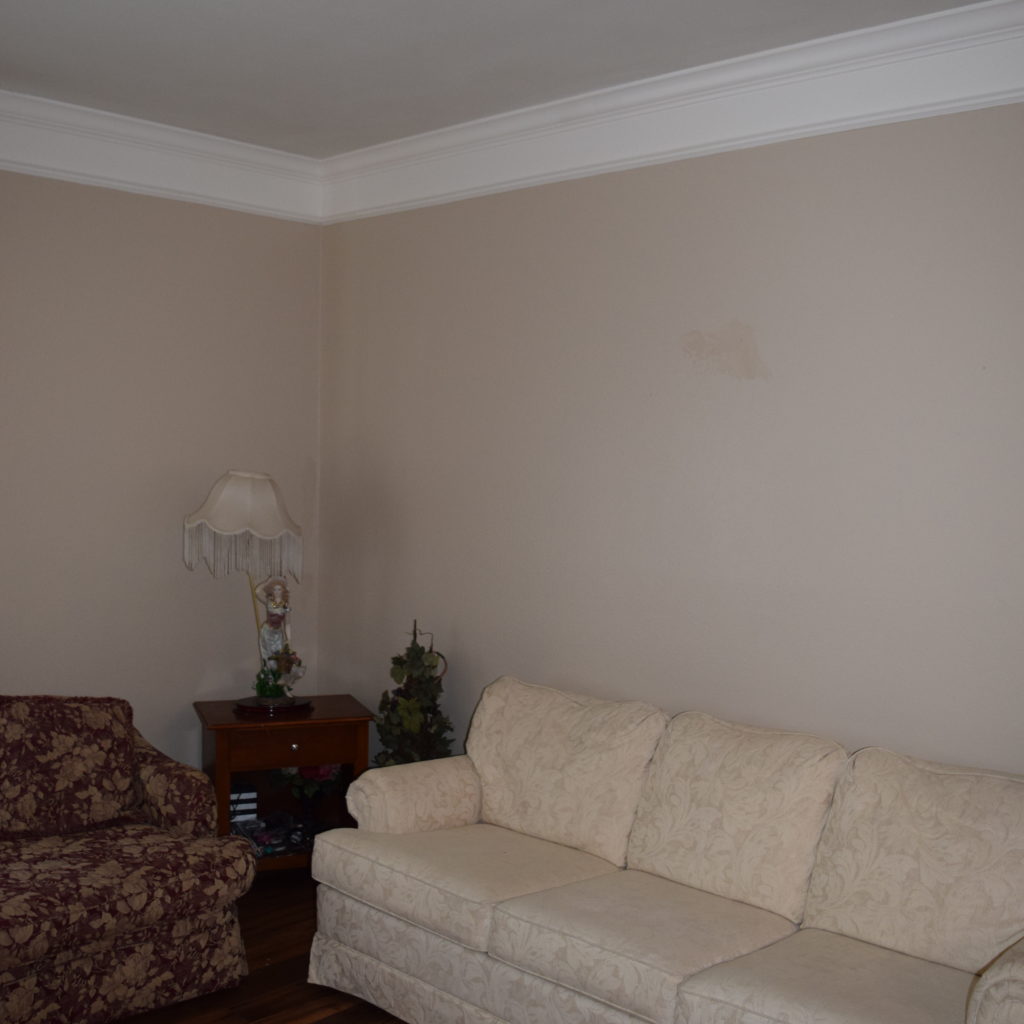 Now let's take a closer look at the room's new design.  You might remember from my previous post that the room's jumping off point for the color palette was this stunning pillow from Arianna Belle.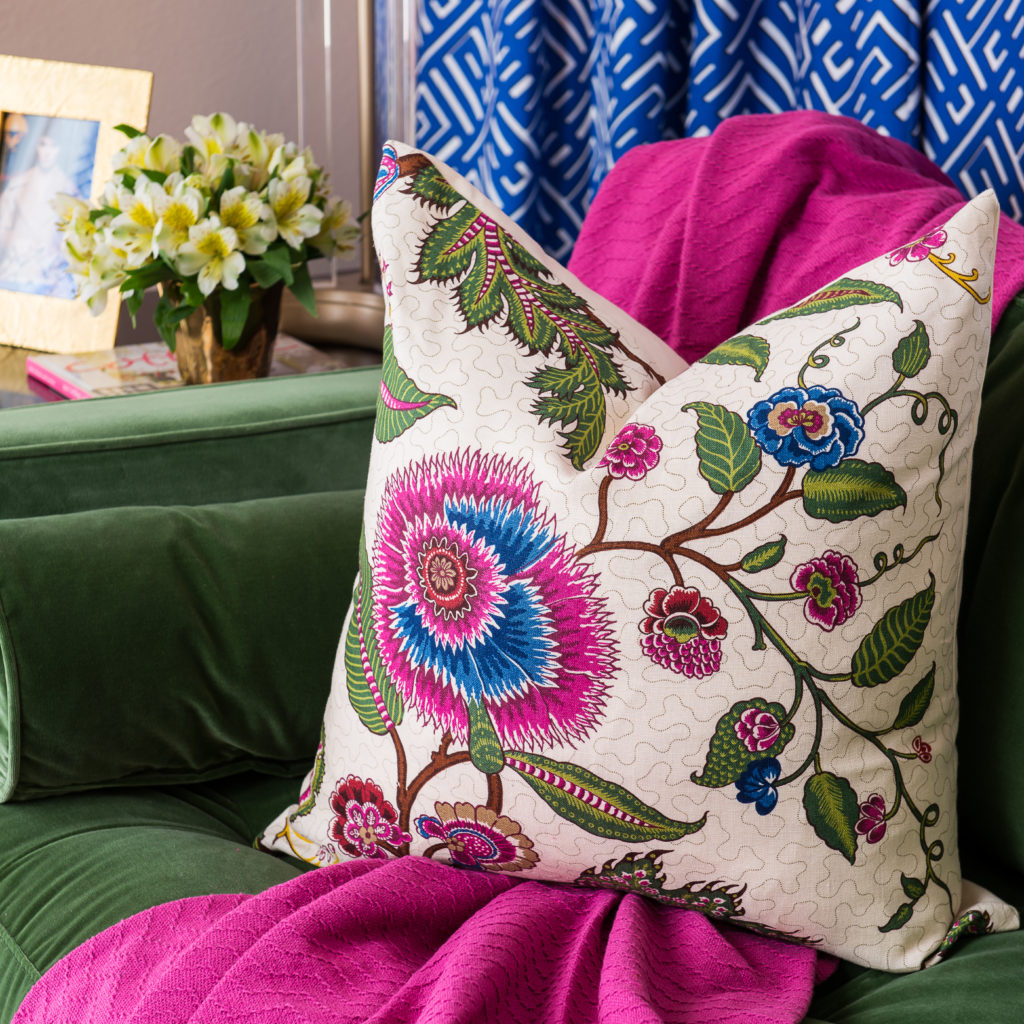 I just love how the tented wall & drapery turned out!  I was so excited to use my Genesis fabric in Shay Blue from my new fabric collection for this project.  I love the backdrop that the tented wall provides for the artwork and sofa.  It's the perfect pop of pattern & color!  I've received a lot of messages regarding the green velvet sofa from Article.  It's the Sven sofa in grass green.  The modern take on a mid-century classic shape is so fabulous!  Article was so great to work with.  They shipped the sofa very quickly after I placed the order and it only took a few days to arrive.  They had great customer service and follow up.  The drapery hardware was graciously donated by Design Elements.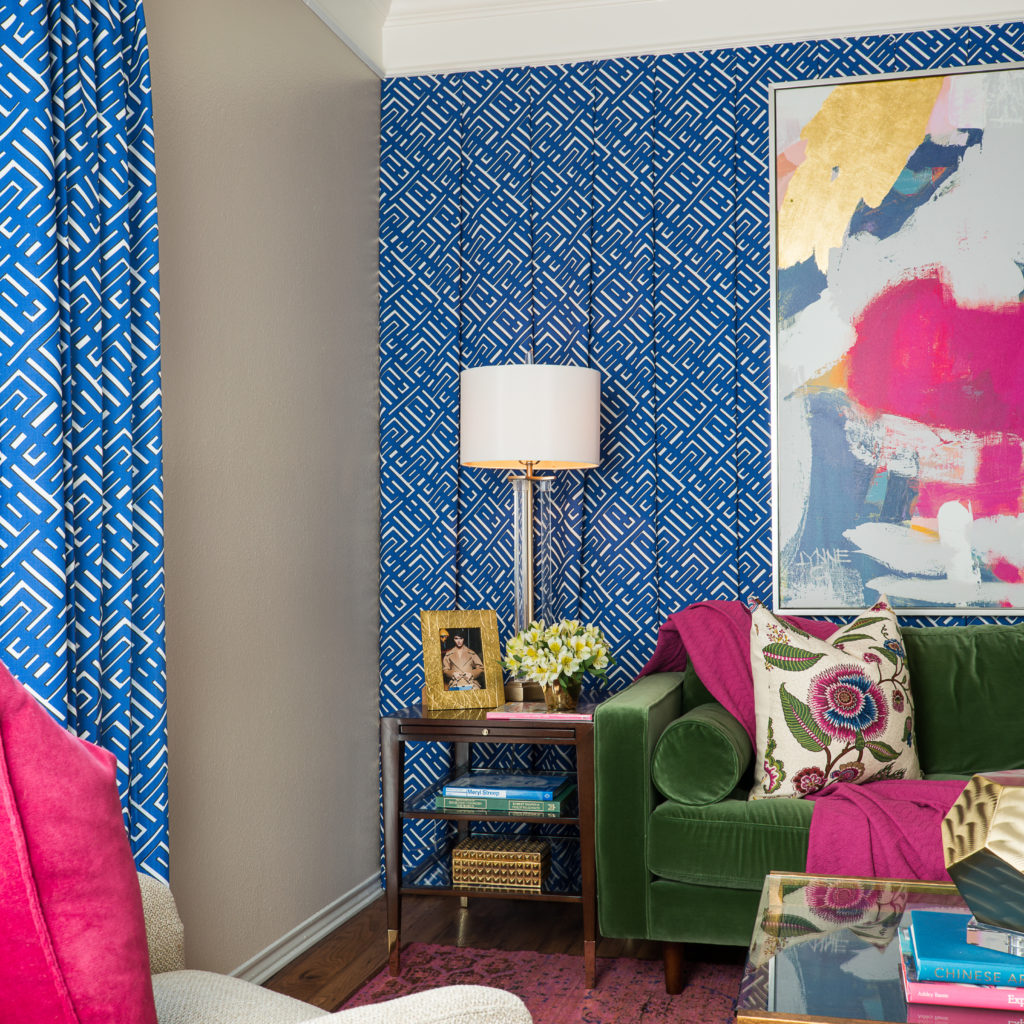 We gave them a desk area so that mom could have a workspace for her jewelry making or the kiddos could sit & do their home work.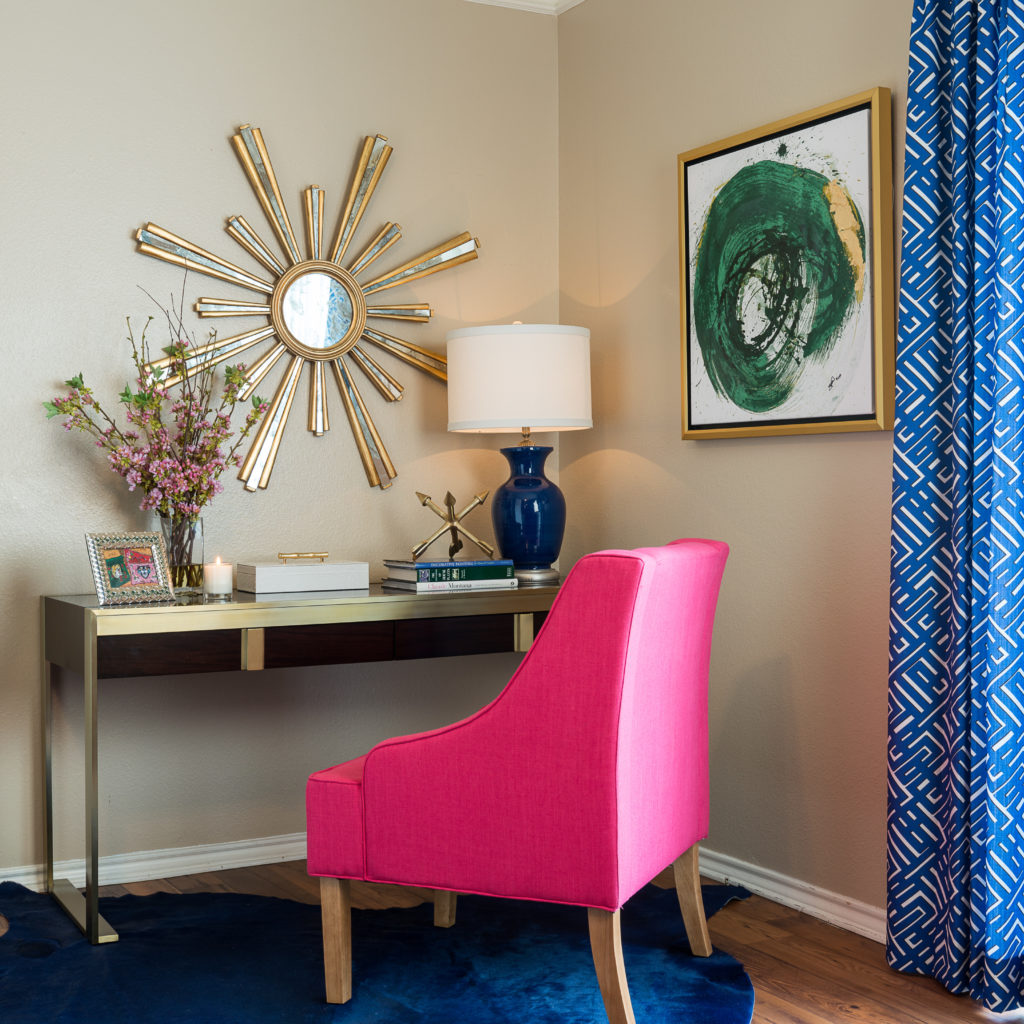 We used a 48″ round dining table with four green velvet chairs from Home Pop for seating.  I also added an etagere in this space where she can display her jewelry and store some of her supplies.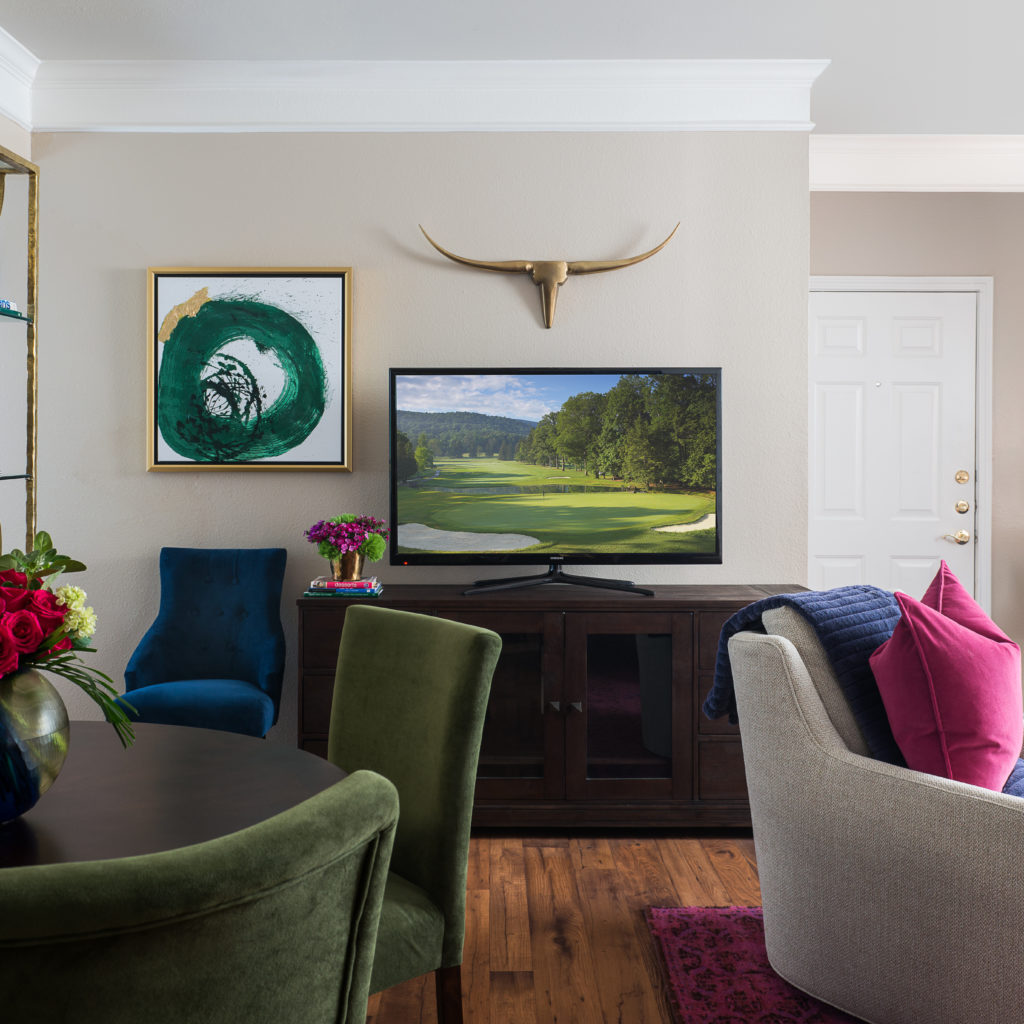 To allow for ample space to move around, I had to shift the media cabinet down the wall a bit.  Since it was not centered on the wall, I used a blue velvet accent chair from Home Pop and created a gallery effect with the tv by hanging a piece of art and a brass longhorn around it to appear as a grouping.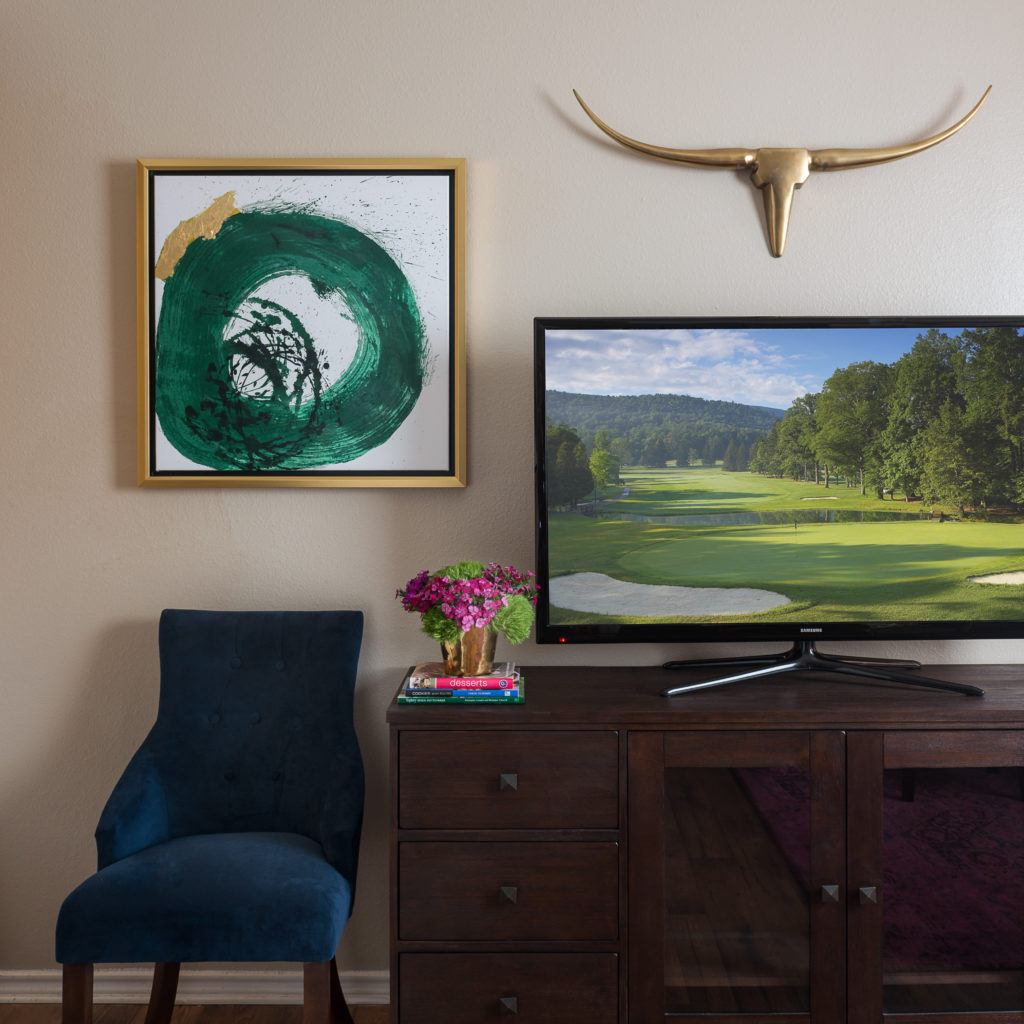 I love how the etagere gives her storage & a way to display her beautiful jewelry designs.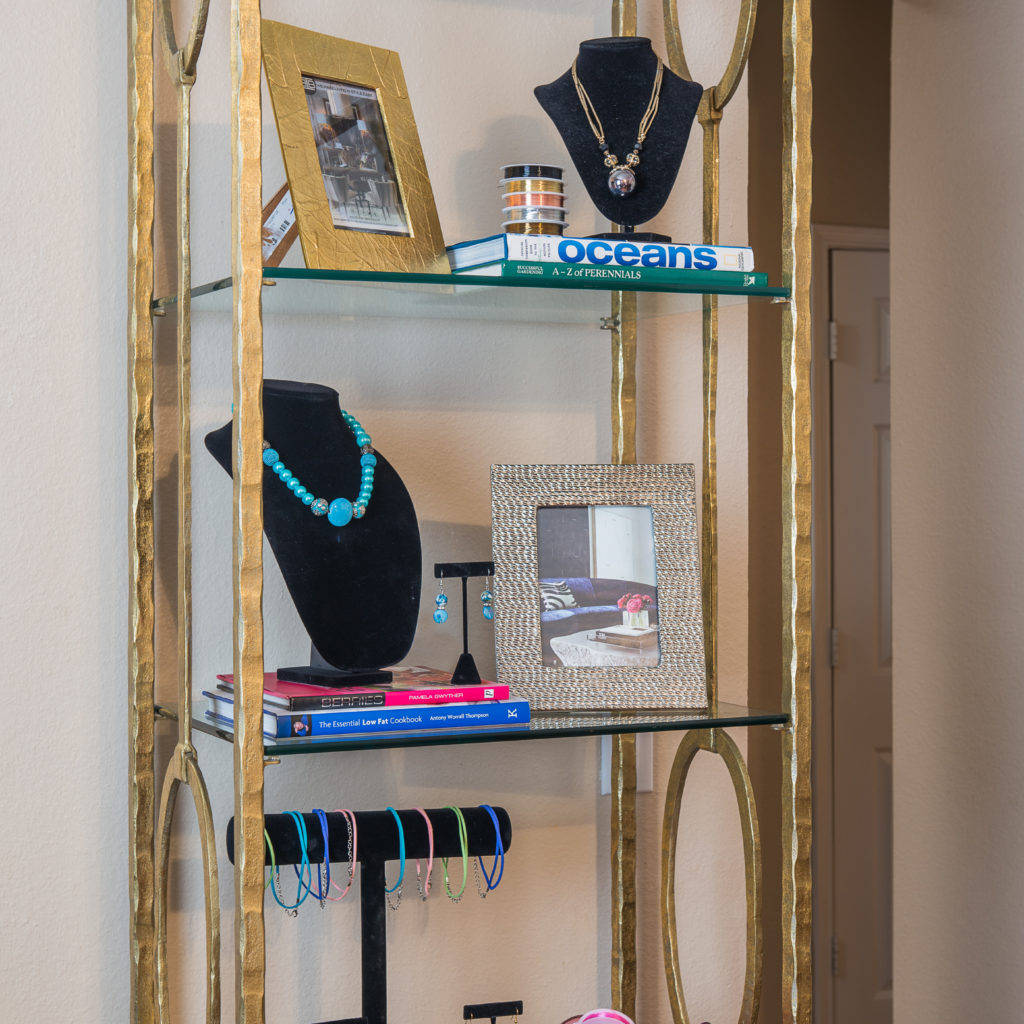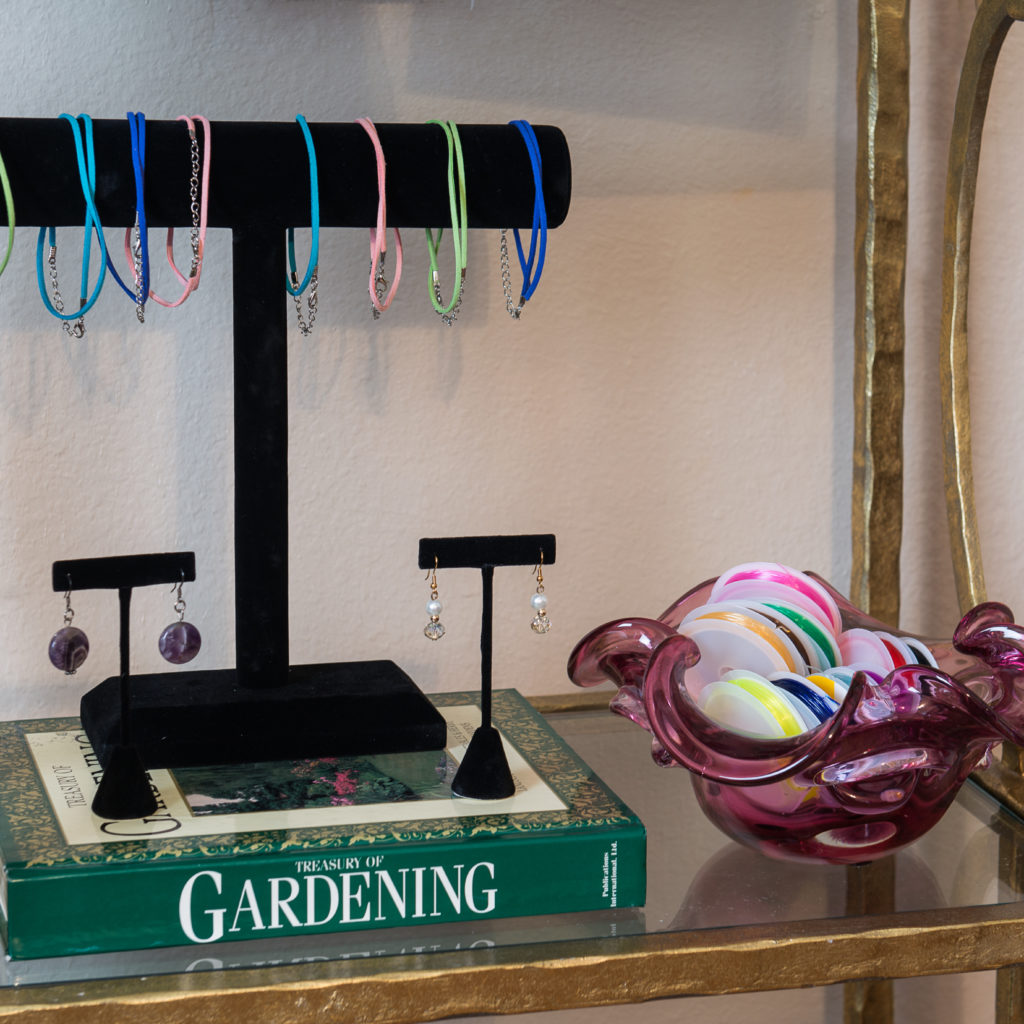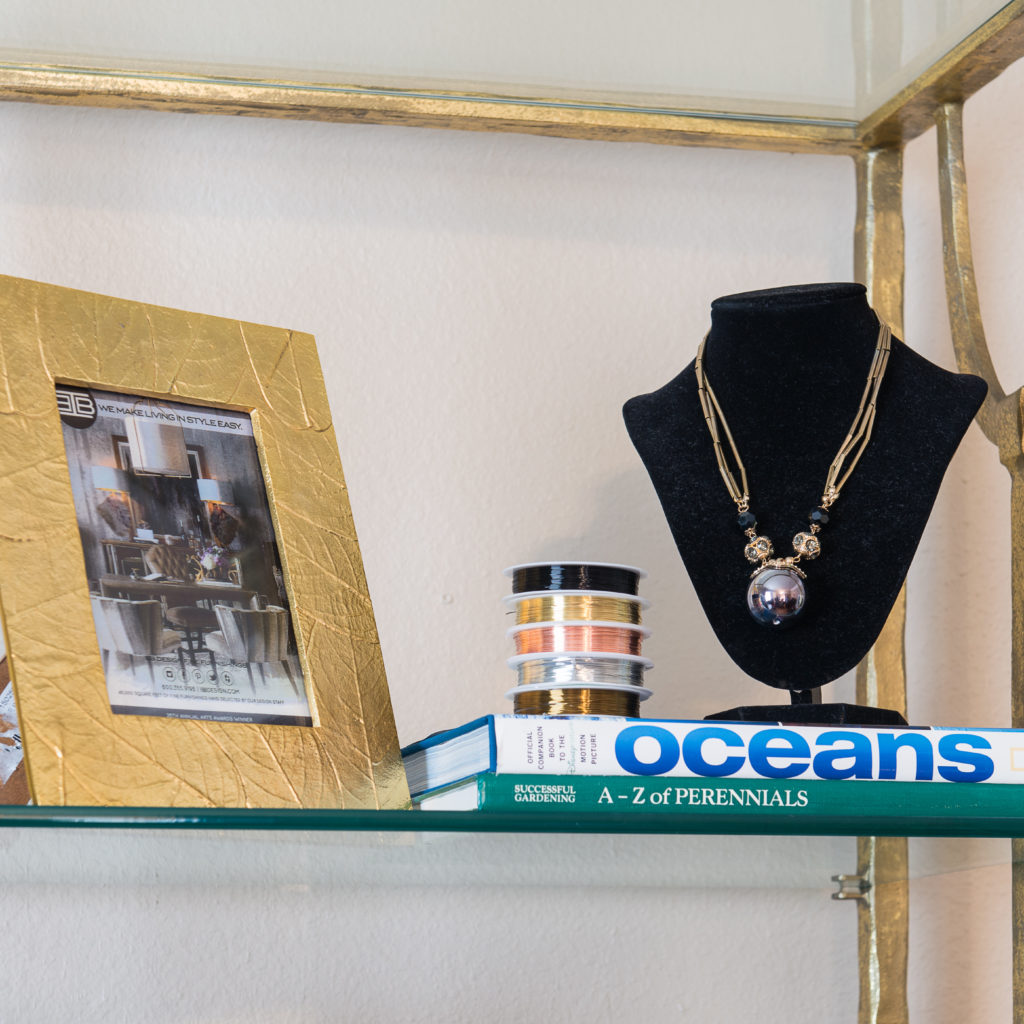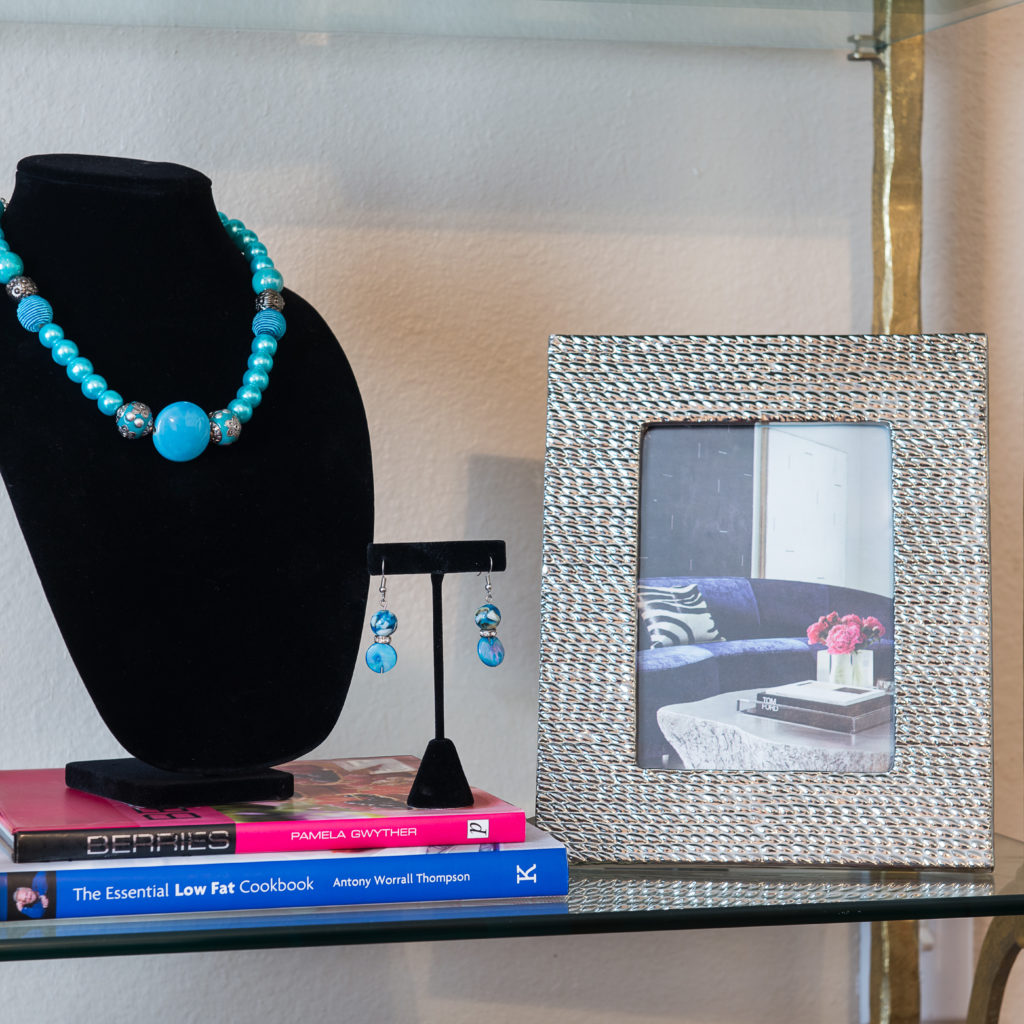 This fabulous blue and gold leafed cocktail table is from IBB Design Fine Furnishings.  I love how it really pulls the blue from the Nourison rug!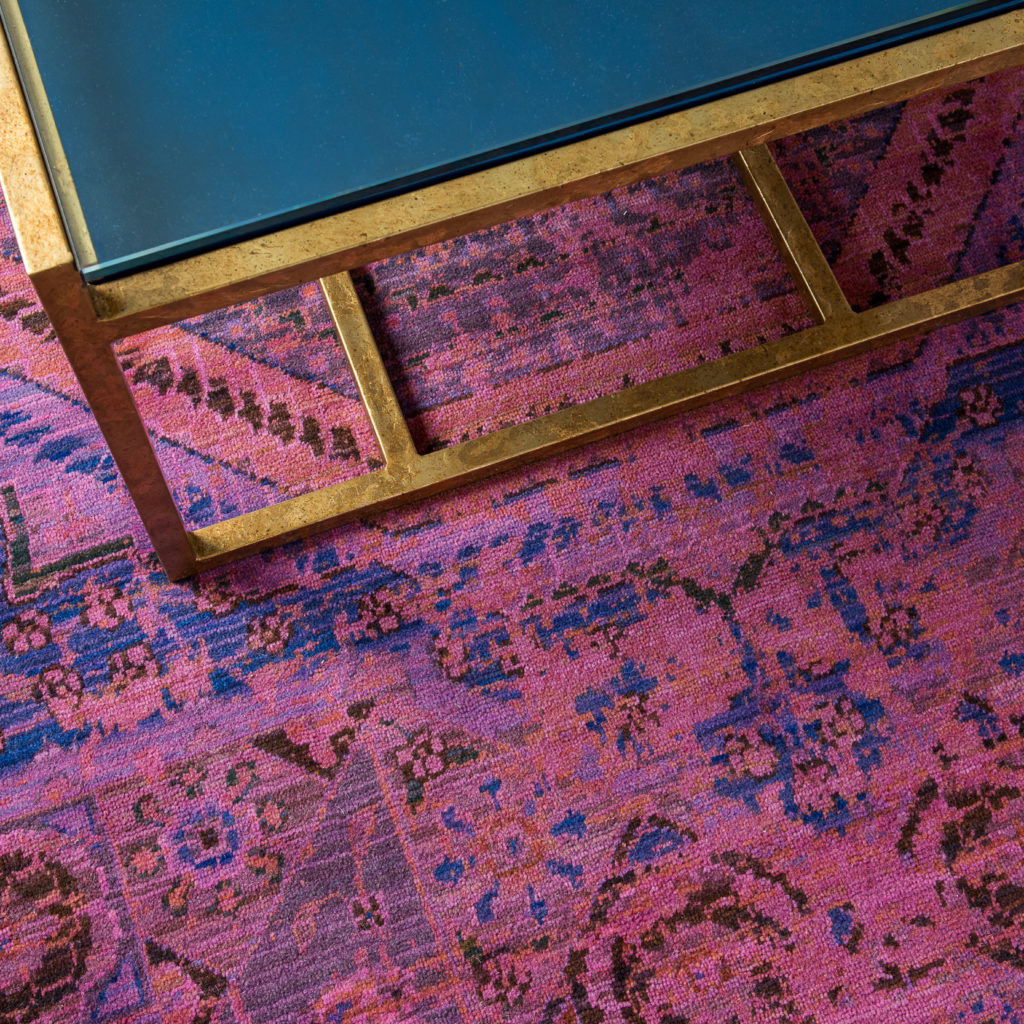 Here's an overall look at the living area.  I'm so pleased with how it turned out!  The arched mirror in the hallway is from IBB Design Fine Furnishings and the fuchsia storage bench is from Home Pop.  A HUGE thank you to all of the Dwell with Dignity volunteers and to #teamIBB for helping out with the installation and to Paula Ross for helping me tent the wall with my fabric & for making the drapery panels!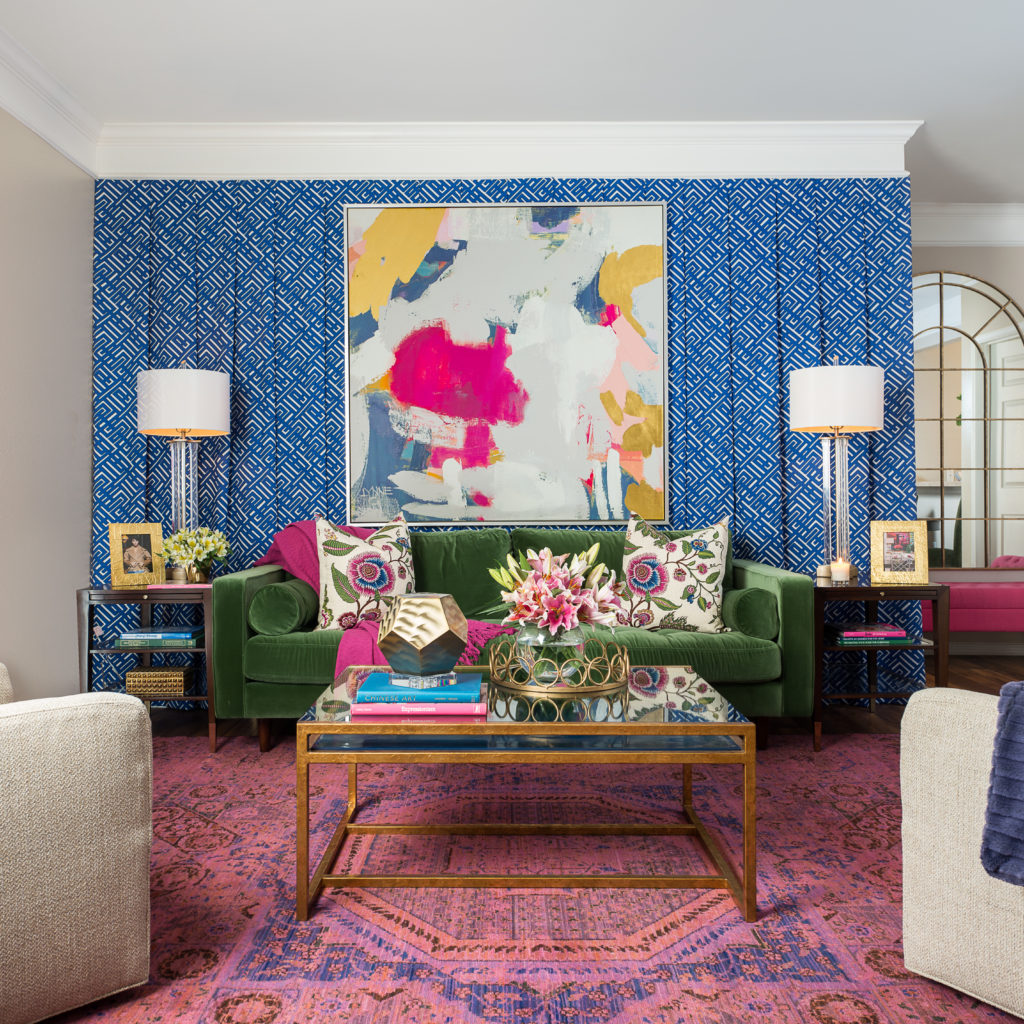 I hope you enjoyed following along on my design journey!  I will definitely be back to participate in the Spring 2018 One Room Challenge!  I still have several projects that I need to tackle in my own home.  Make sure you check out the rest of the Featured Designers for the ORC as well as the Guest Participants.  There is so much design inspiration!!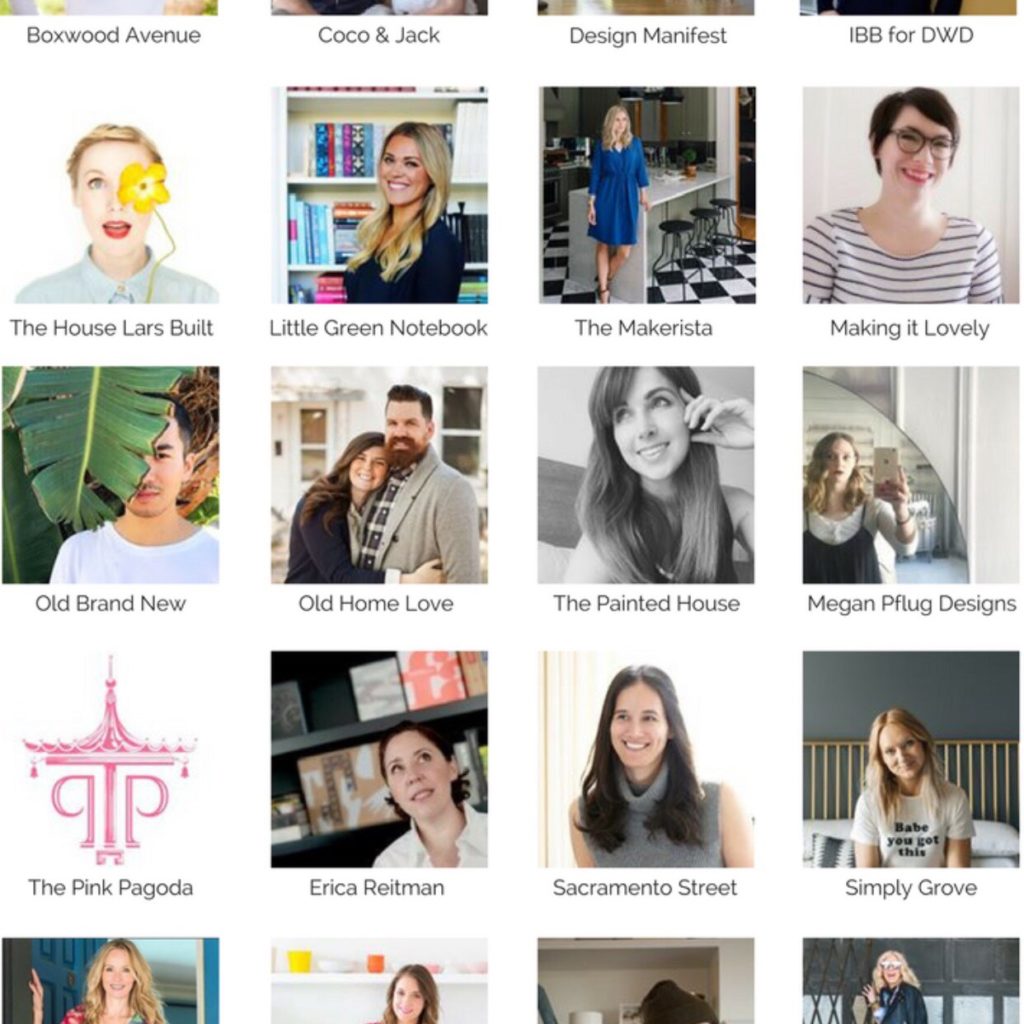 Boxwood Avenue | Coco & Jack | Design Manifest | IBB for DWD | The House That Lars Built | Little Green Notebook | The Makerista | Making it Lovely | Old Brand New | Old Home Love | The Painted House | Megan Pflug Designs | Pink Pagoda | Erica Reitman | Sacramento Street | Simply Grove | Jill Sorensen | Sugar & Cloth | Vintage Rug Shop | Waiting on Martha