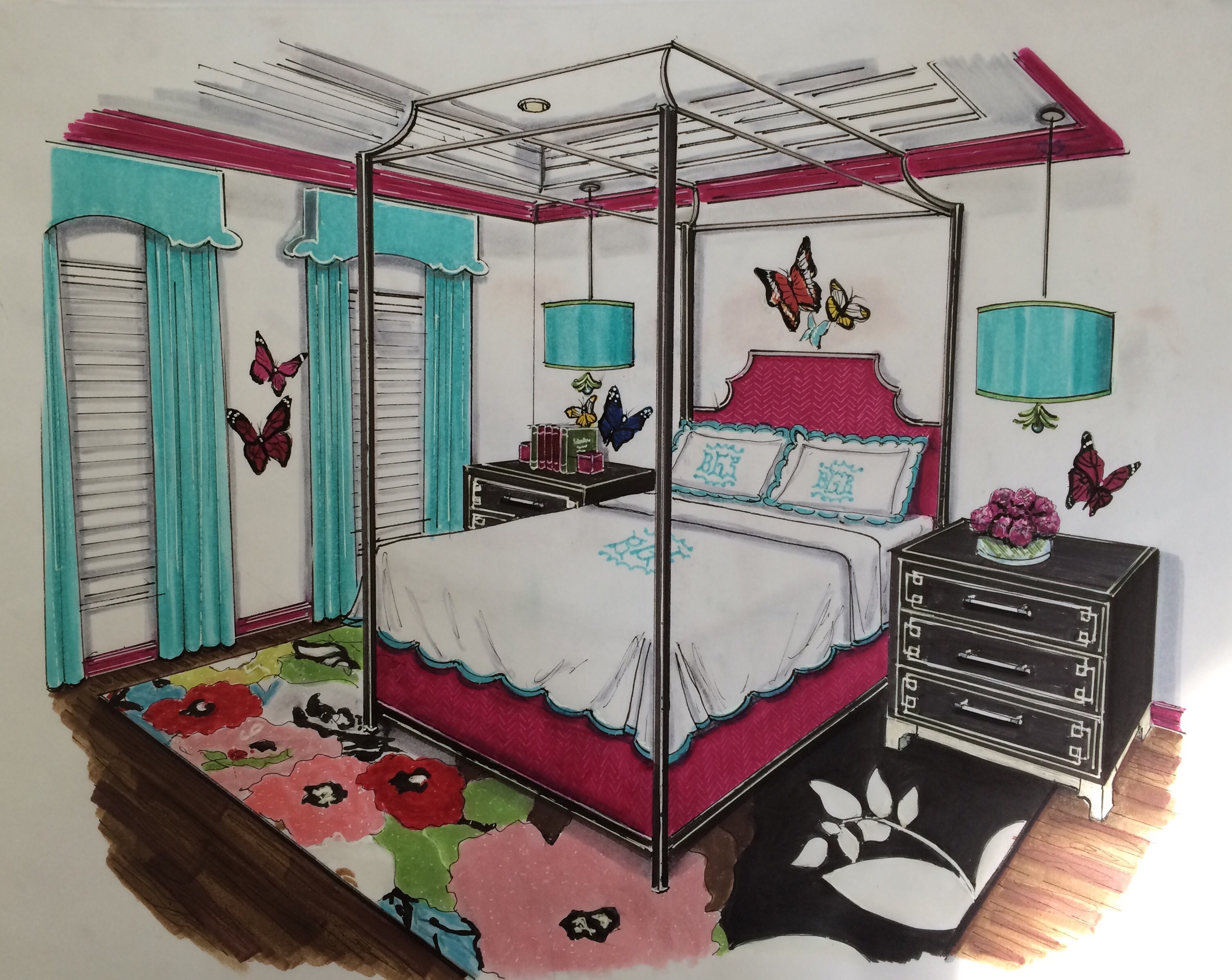 Okie dokie!  The room is done. Woohoo!!! My "planning ahead" got the best of me when I booked my photographer to shoot the room this week thinking that the Big Reveal was actually next week.  I guess I was determined to buy myself some time during this busy season.  I was installing my project in Grand Cayman last week so the photo shoot had to happen this week.  So, today I will share some behind the scenes & next week I'll post all of the yummy photos from my friend Dan Piassick.
A quick reminder of what the room looked like before…
Our dog Roxy always seems to work her way into the photos when we're shooting at our house.  Take a look at her stealing the show in my last One Room Challenge 😉. This photo shoot was no different!  She clearly thinks she's a doggy model. LOL!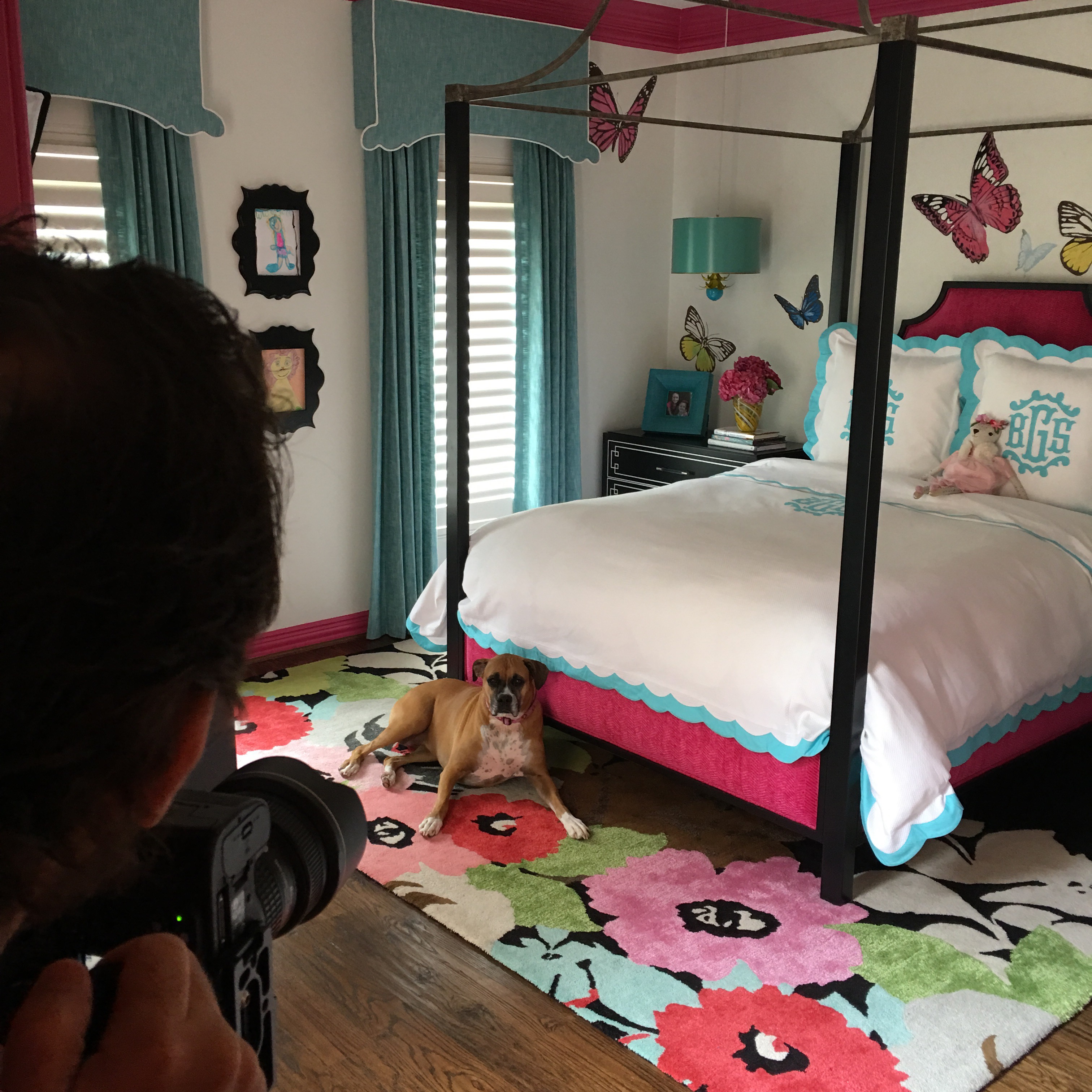 Literally kissing up to Dan trying to schmooze her way into the shot.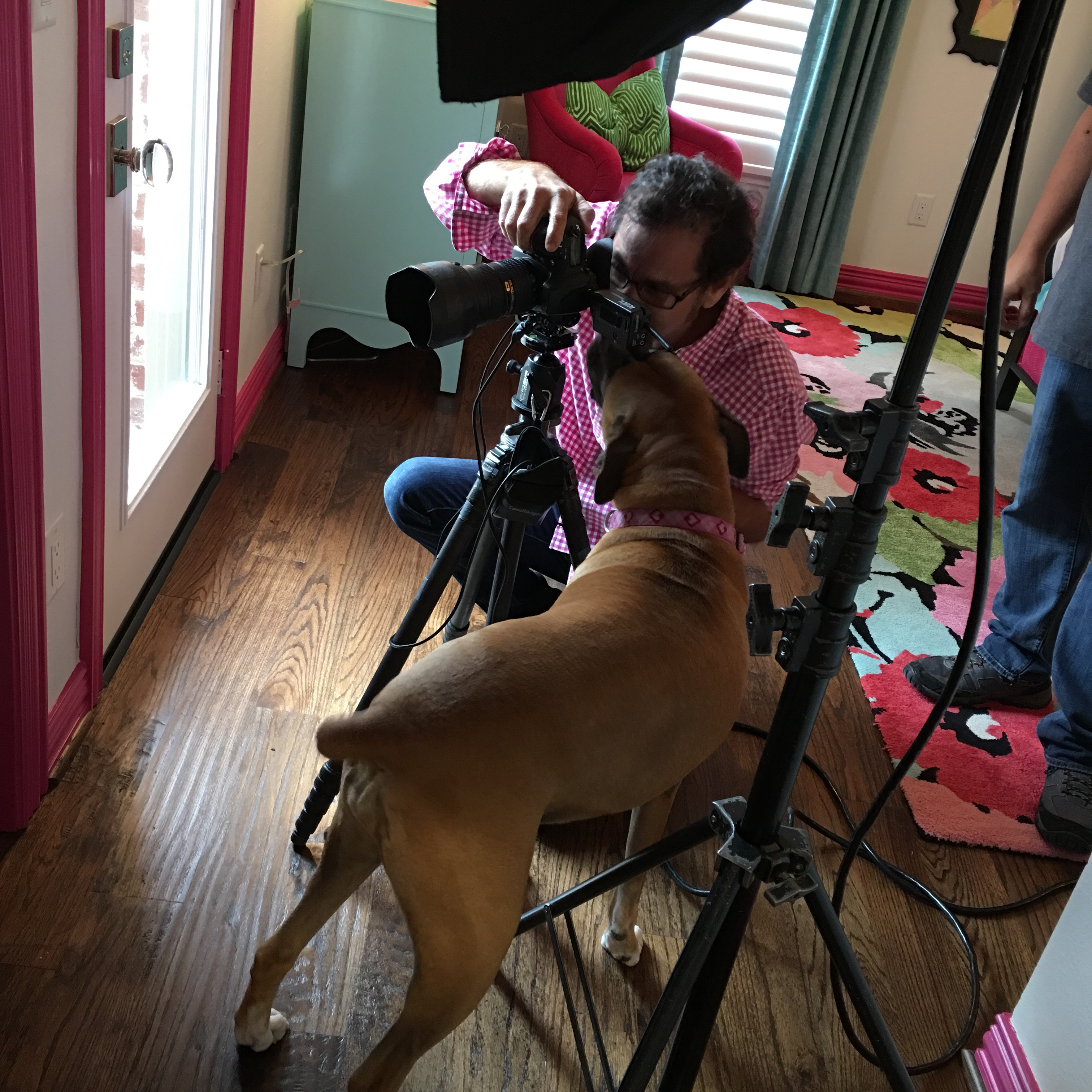 I'll leave you with a little teaser from a screenshot I got off of Dan's computer while we were shooting.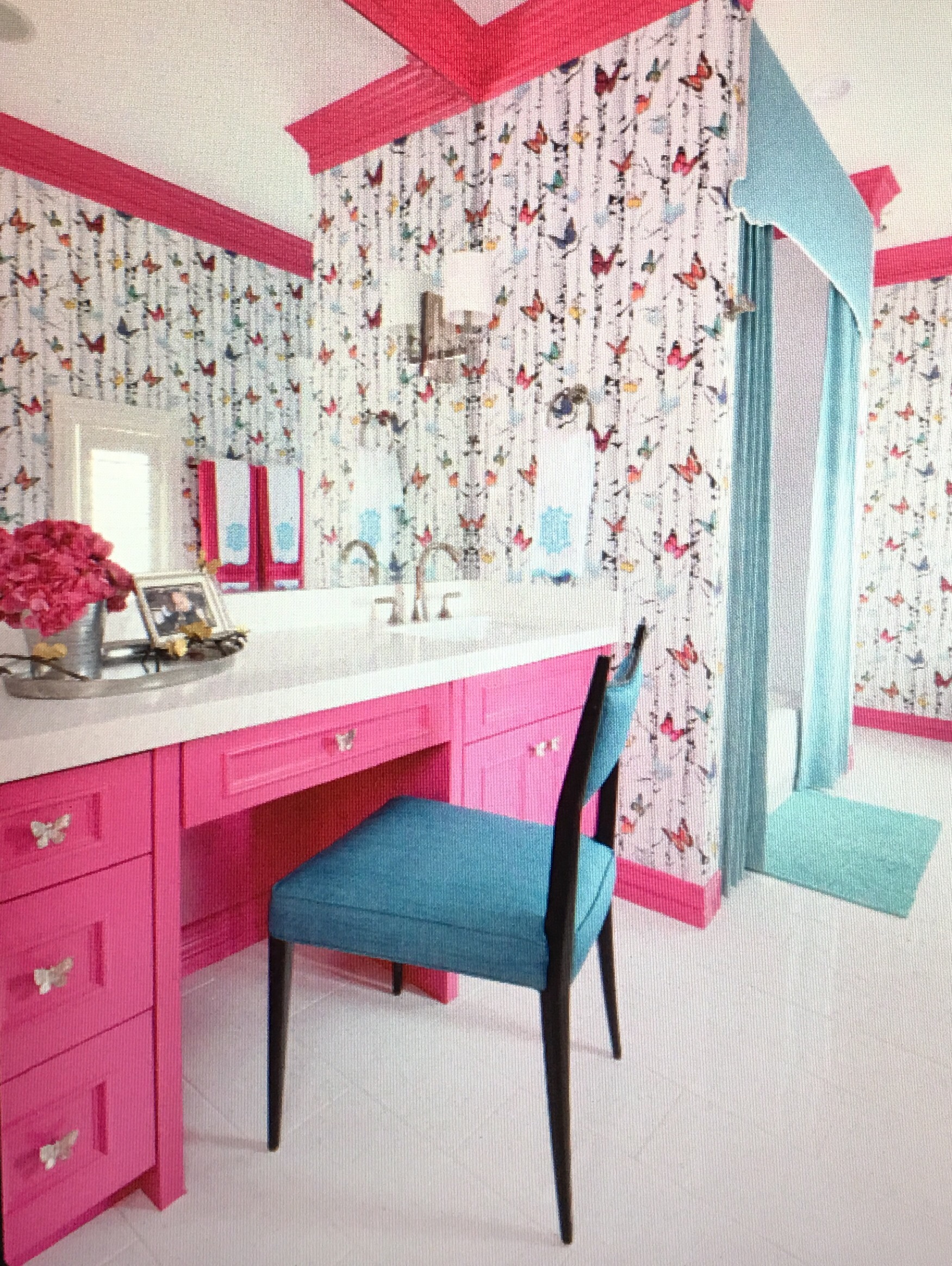 Ok – one more!  I had to snap this after I put Brooklyn to bed tonight.  My little cutie is so excited with how her room turned out.  It was a lot of fun to involve her in the design process and I loved hearing all of her ideas.  Fingers crossed that one day she'll want to join the family business or maybe do something great in our industry.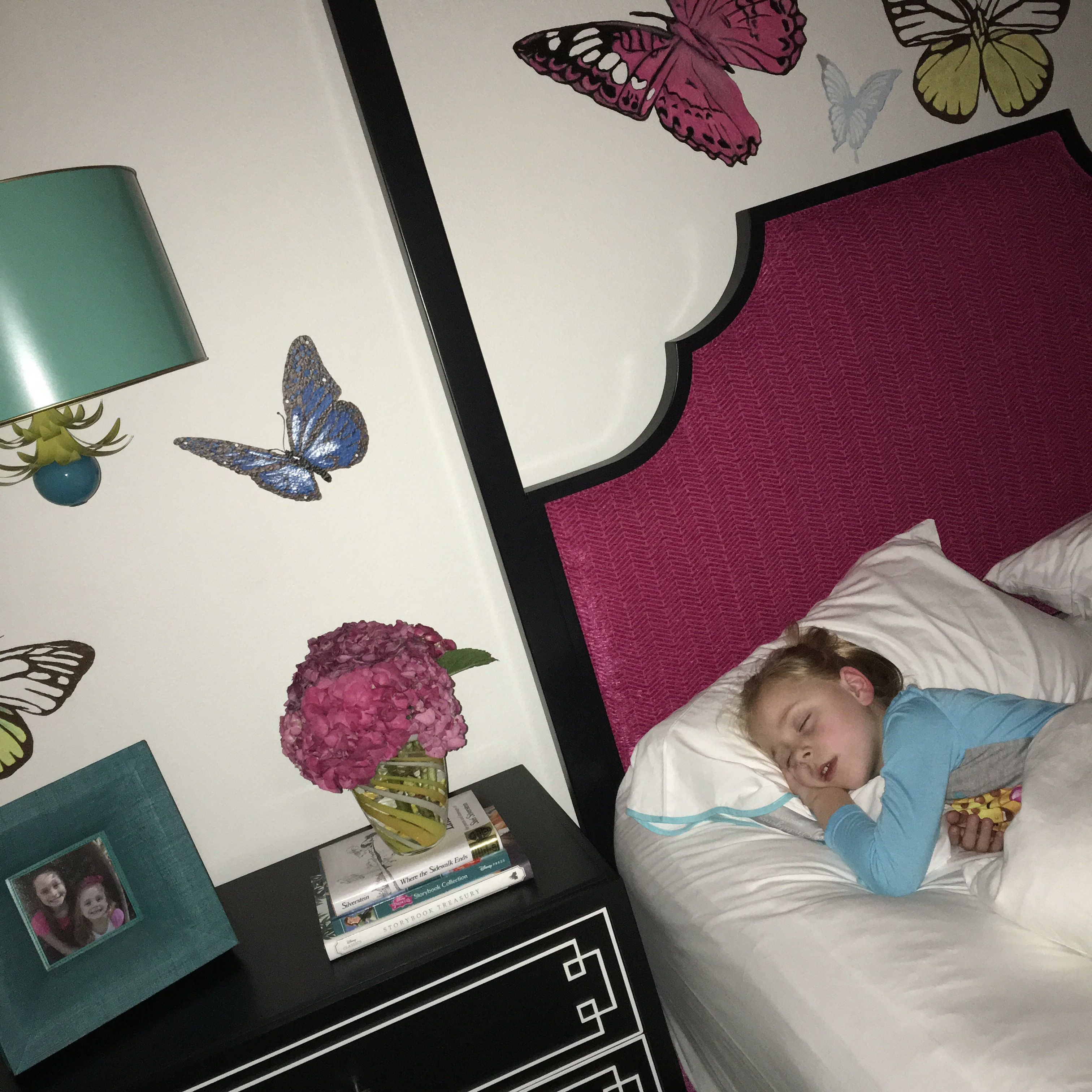 Next week I'll share all of the professional photos as well as more details on putting her room together.
Happy designing!
Save