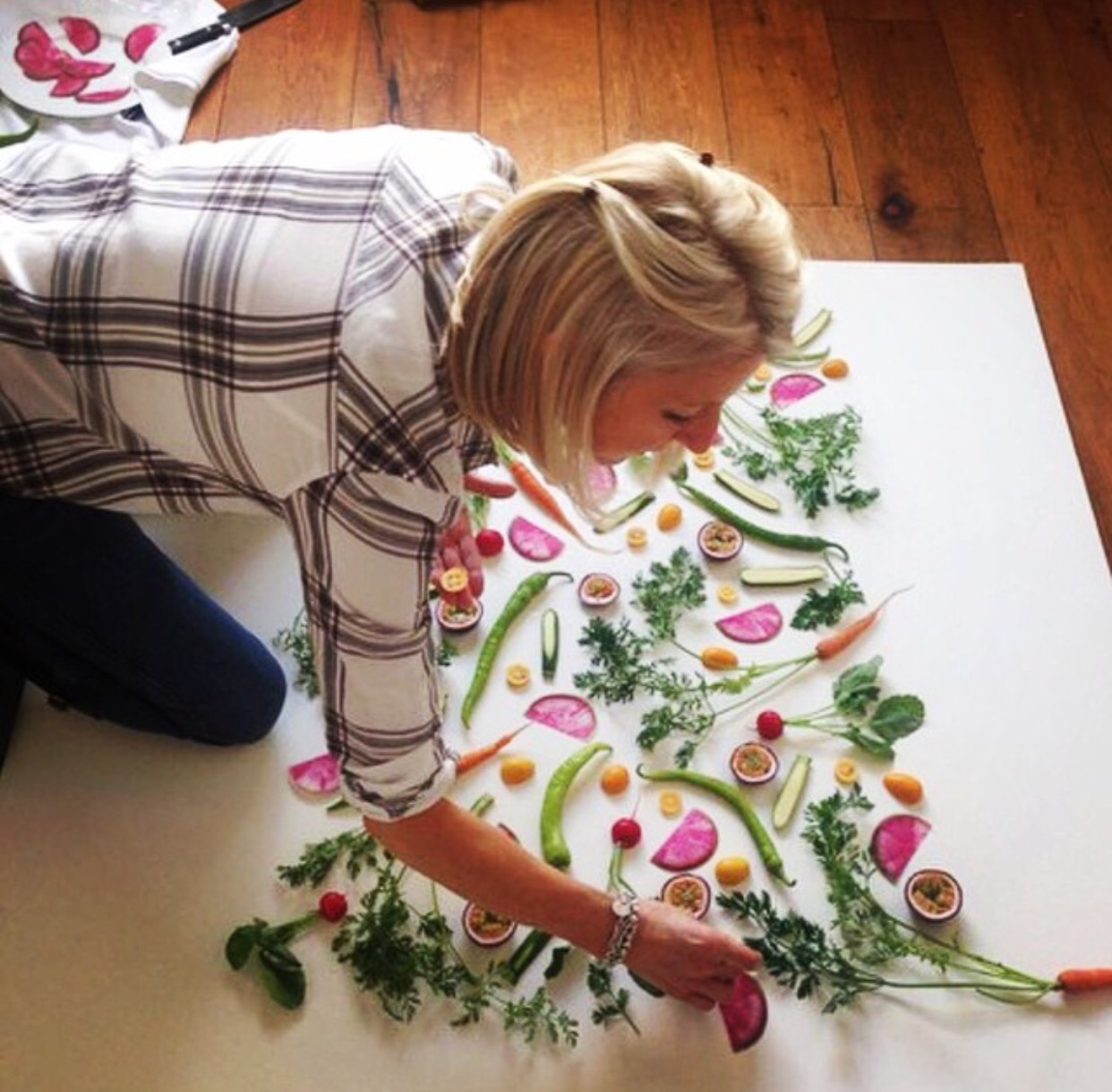 I find inspiration for my designs in all facets of life. Travel, art, friends, family, fabrics you name it. As we're just now seven days into the New Year, I'm finding different areas of my life colliding when it comes to inspiration. I thrive on inspiration to try to live a better life. Jesus Calling by Sarah Young is my go-to daily devotional for my spiritual inspiration. I pour thru Pinterest & instagram posts for healthy recipes and fitness inspiration but I also use it a lot for design inspiration & to share my work with others.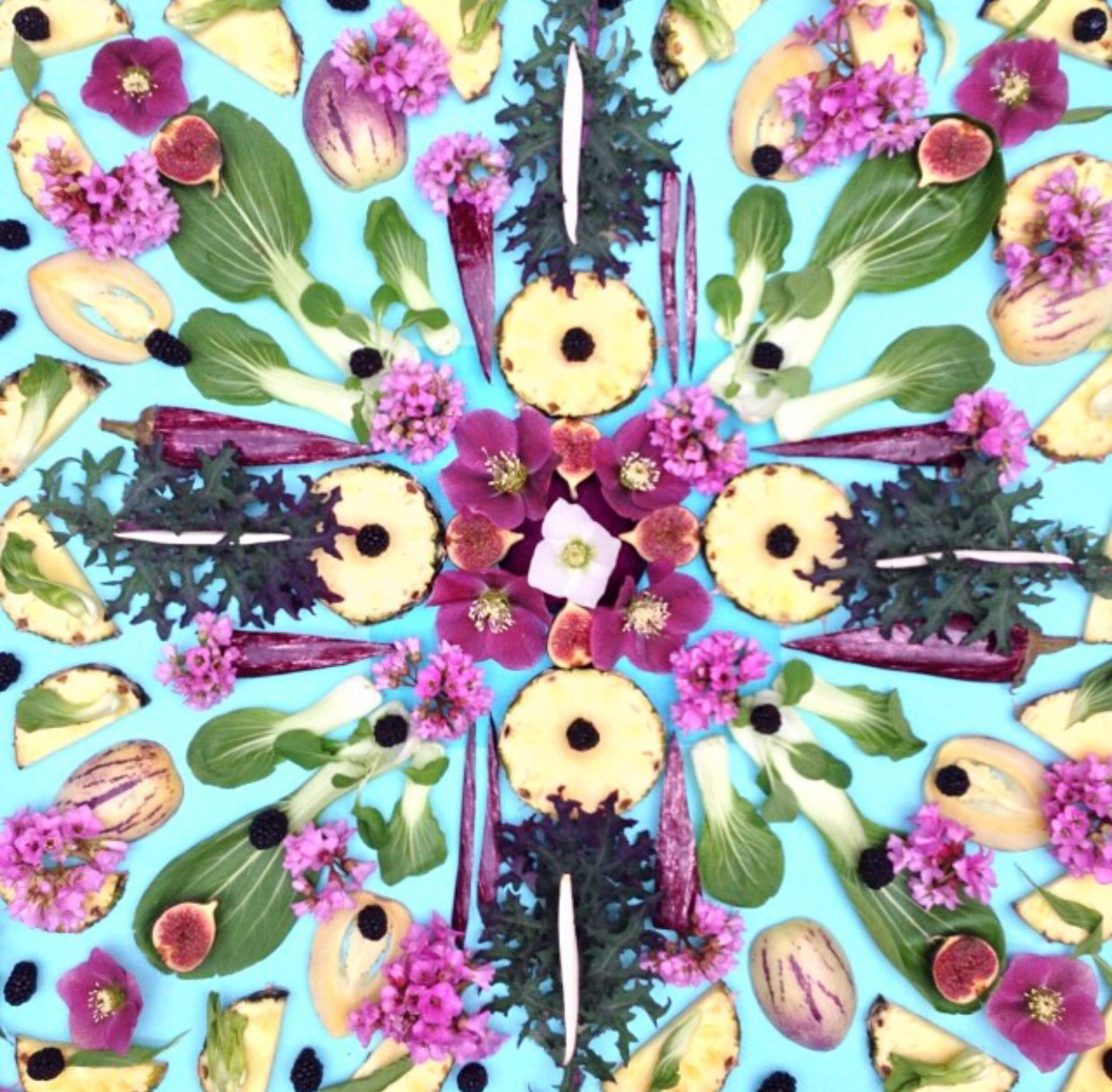 Well, this week I discovered an amazing woman via instagram. It was really an ah-ha moment for me. You see, when my dad was diagnosed with cancer (stage 3C Melanoma) in January of 2013, my whole family vowed to live a healthier life. We made changes but admittedly we never stuck to them for the long haul. The stress of my dad's illness compiled with regular aspects of life were a lot to handle. Quite frankly, it just felt easier to eat out & cling to the excuse of being too tired or too busy to stick to our workout routine. We lived life in the moment just taking each day at a time cherishing it when he wasn't in the hospital or getting treatment. After my dad passed in April of 2014, things were still busy. Actually busier. Since then I've felt the stress. I haven't been feeling good & I am just not feeling healthy. I need to make some big changes to implement a healthier lifestyle.
Over the break, I was inspired some of the goals I saw my 10 year old daughter Jaylie setting for herself in order to be a better dancer. We searched instagram together to hunt for healthy recipes and tips. I decided to focus on showing her how to be healthy rather than saying "I want to lose weight" or having any body image related discussion. I'm certainly no expert in this area so I thought it would be fun for us to take on this journey of learning how to be healthy together.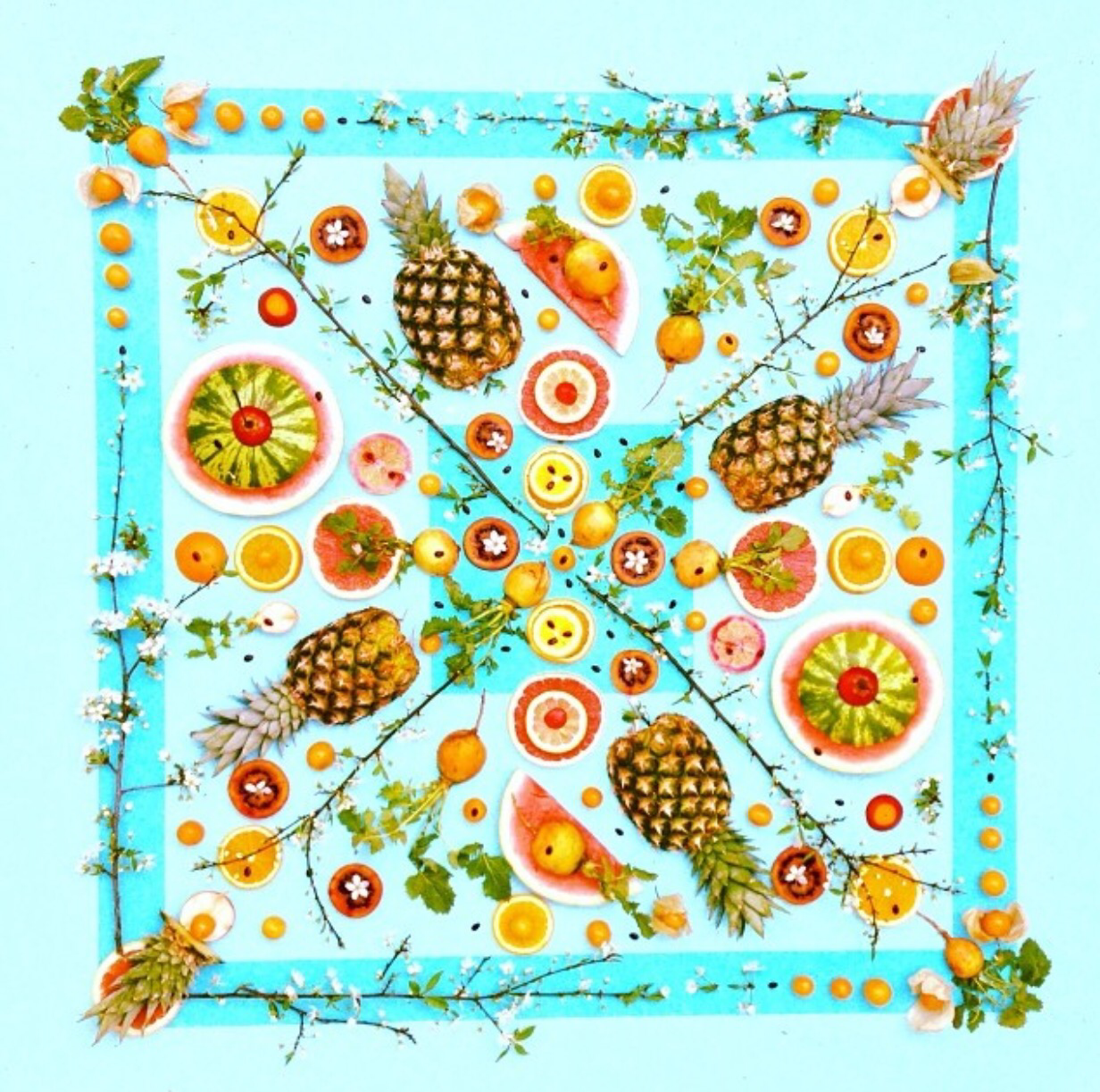 We've discovered so many inspiring people out there! Jaylie loves @kinoyoga & has accepted the #bestrongin2015 yoga challenge. I love that! Be strong! Huge shout out to my friend Deborah @madewithom for inspiring her through yoga & introducing us to @kinoyoga.
For me, it really all clicked when I stumbled upon Amber Locke (@rawveganblonde), vegan chef, blogger & artist. She combines 2 of my passions – design & food – into gorgeous works of art. Talk about someone I can identify with. Amber creates intricate patterns using real fruits & vegetables & then photographs them from above. Her work has been commissioned into fashion accessories, wallpaper, magazine & book illustrations & fabrics. Tory Burch, one of my favorite style icons, is a huge fan of hers! She even offers some of her work as giclee prints in her online store ambaliving.com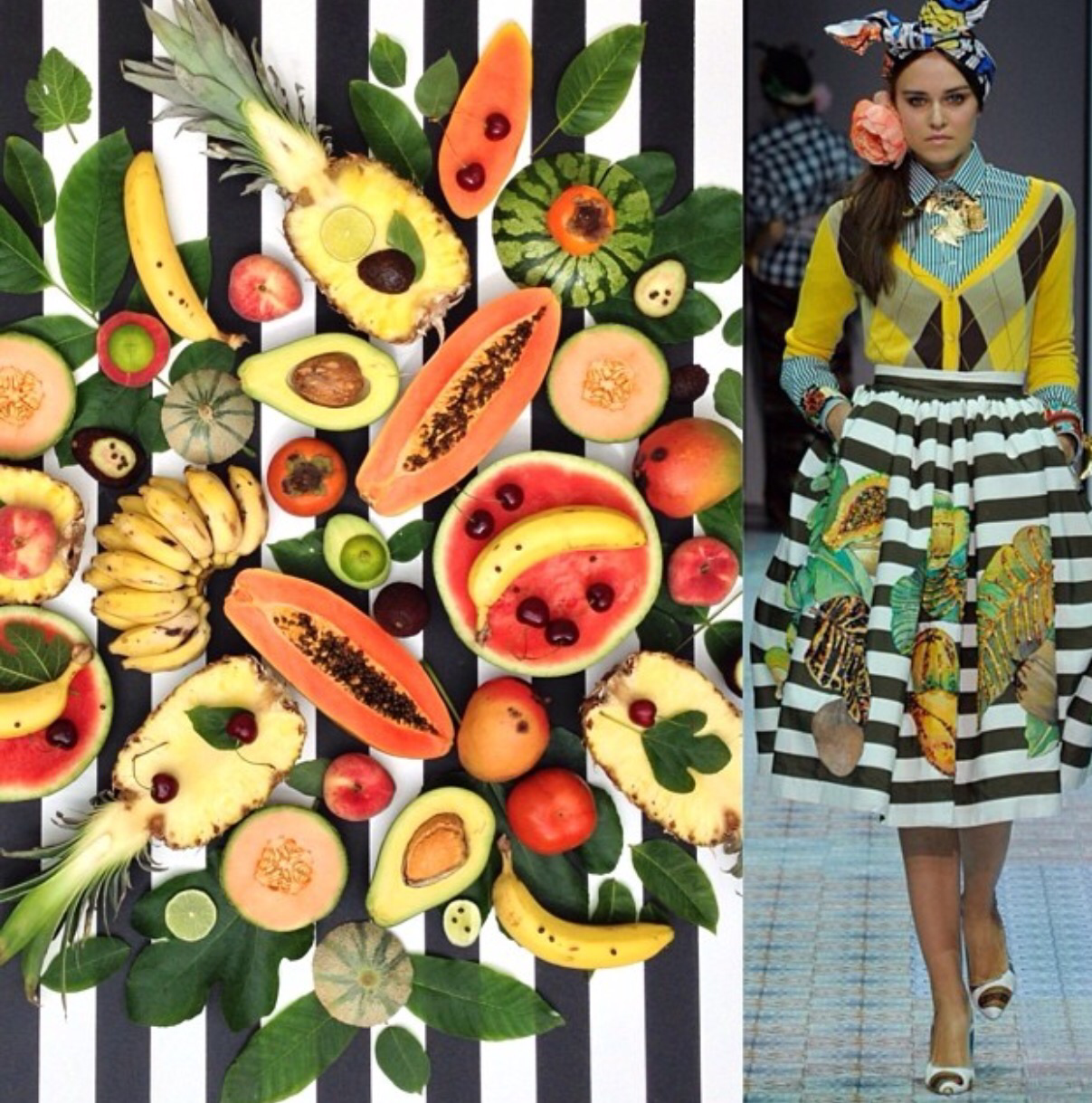 Soak in some of her inspiring art & you'll see what I mean!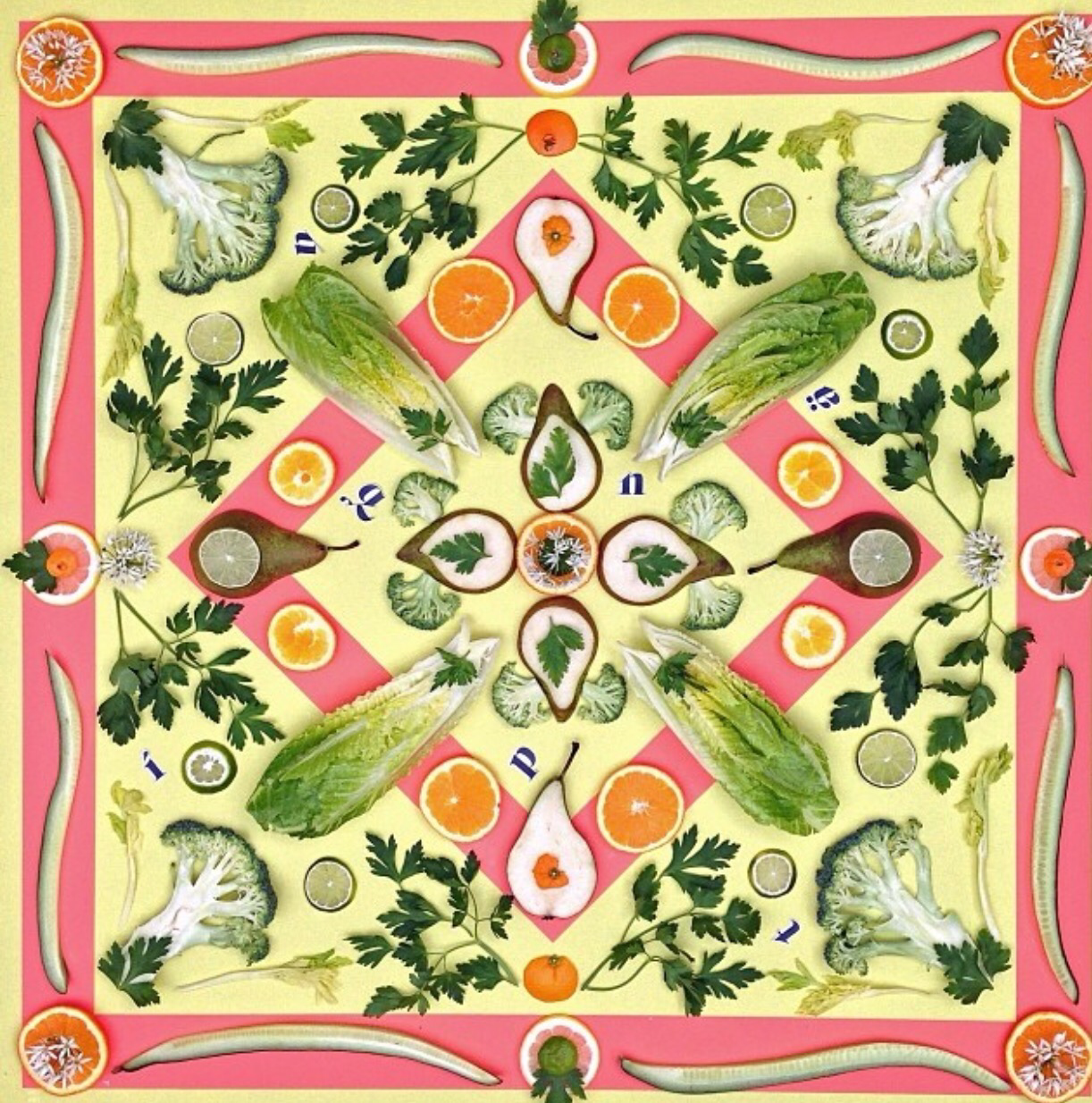 Locke says, "It's a joy to use beautiful ingredients and my work aims to showcase their unique qualities, reflect the changing seasons of the year and also be a celebration of healthy living."
I told you she was inspiring! Let's celebrate life! No New Year's resolutions for me. This year is a movement toward being strong. Strong in my faith in God. Strong in the love for my husband, two daughters, my mom, my friends & our staff @ibbdesign. Strong with my choices to eat healthy. Strong with working out regularly. Strong in my commitment to my clients to deliver them design that works for how they live and to allow them to live beautifully. Strong in inspiring others.
I won't be perfect. Sometimes I might "fall off the wagon". But, that's when I'll look to my family, friends & all of you to help keep me STRONG.
So, here's to designing your life the way you want to it! Tell me, what is it going to look like?