I am really into birthday celebrations!  Like, big time!  I like to go all out.  Not just on my own birthday, but all of my loved ones as well.  Especially when it comes to my sweet little daughter, but we'll tackle those issues in December (I should really show you some of her past parties).  I also bake my secret recipe pumpkin spice bread for my man every year (whose birthday just so happens to be the day before mine ~ poor guy spends the his whole day planning my surprises ~ but don't worry!  This domestic diva always tries to make her birthday man feel special on his big day)
So, back to the big day ~ November 3rd to be exact.  In true Scorpio fashion, I like to celebrate my birthday all month long.  Whether its lunches with girlfriends, surprises from my man, quality time with my daughter or shopping (that's a birthday must, right?), I feel the need to prolong the celebration of the good Lord granting me one more glorious year of life.
So, in honor of this year's month long celebration, I've decided to make a daily list of items that would be dreams come true for any birthday girl.  As a designer, I have access to the world's best resources for creating a beautiful home.  This, at times (ok, most of the time ~ alright, ALL the time), makes me the quintessential "kid in the candy store".  Especially given the fact that my family owns a furniture store.  You get the picture, right?  30 days in November.  30 items on my birthday wish list.  Not super hard for me to come up with.  Now, if I could only figure out to create that birthday registry….
So, without furhter adue,
Birthday Wishlist Item #1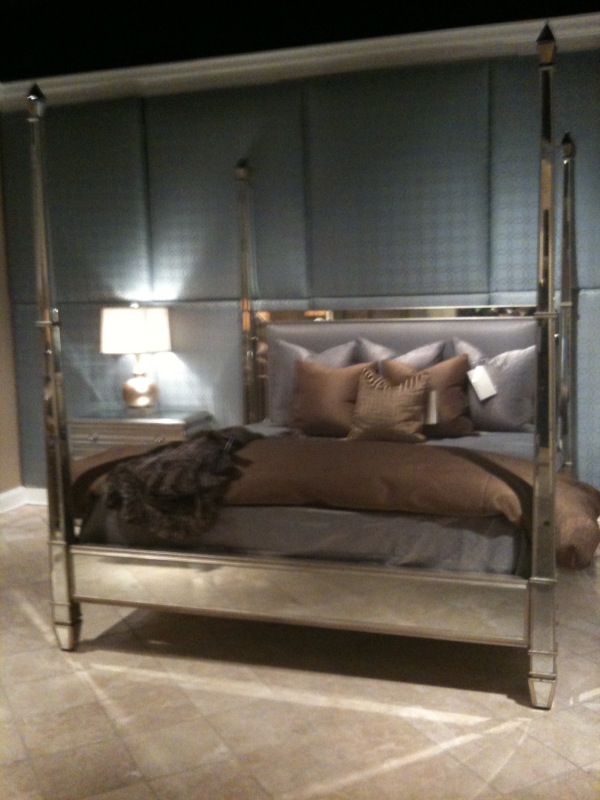 If you've followed my blog in the past, you know I am a HUGE fan of eglomise.  I want this bed in my master bedroom so bad that I've literally dreamt about it since first laying eyes on it.  It would be oh so perfect in there.  I have grand plans for this bed!  My master is in much need of some fabulosity & this has it written all over it.  This is the much needed "spark" that I need to light the fire in me to give my master a MUCH needed makeover!  Birthday fairy, do you hear me?